A couple of years ago, I start working on a project featuring artisanal food products around the South.  One of the first people who jumped on board was Kevin Ouzts, owner of The Spotted Trotter, an Atlanta shop specializing in house made charcuterie.   It was clear from the get-go that he was extremely passionate about his work, and judging by the dishes he made (and I photographed) for special events like the Atlanta Food & Wine Festival, he was a stickler for detail, even if it meant each small bite had 10 different components that required assembly.  He and his wife/business partner Megan are also some of the nicest people you'll ever meet – how many clients offer to let you crash at their place when you're in town to shoot a late night event with them AND tell you to bring your dog?  That's a rare thing in the world today.
So when they crossed off one more "bucket list" item with the opening of their restaurant The Cockentrice, plus a second Spotted Trotter location in Krog Street Market, I was beyond happy for them.  When the restaurant celebrated its first anniversary I was there to get a snapshot of the festivities, from the swing band to the constant flow of food coming out of the open kitchen.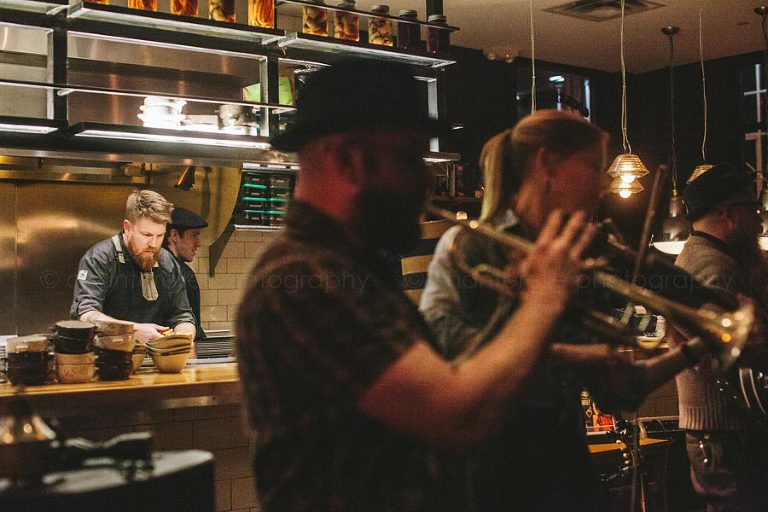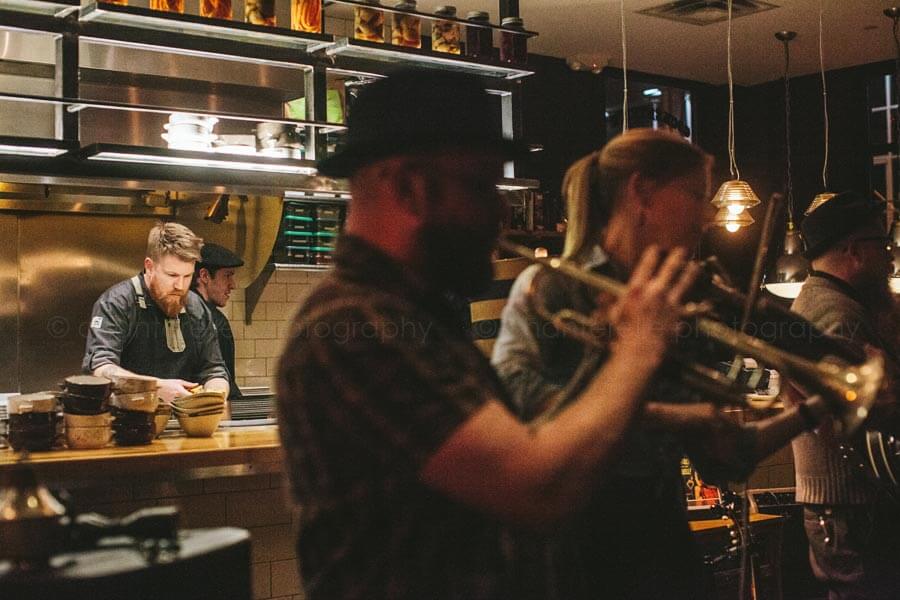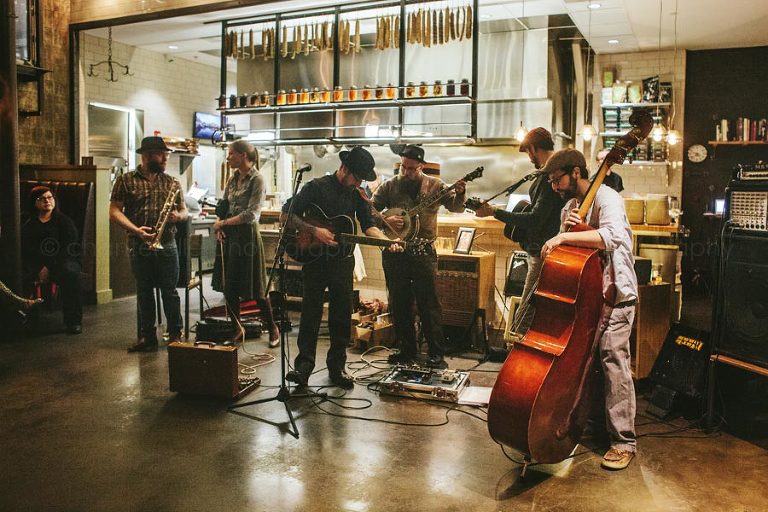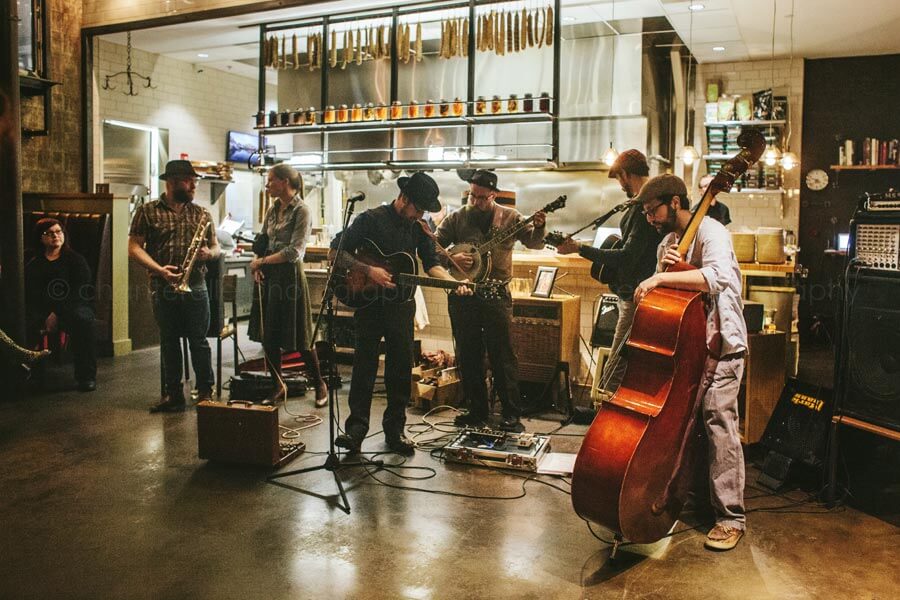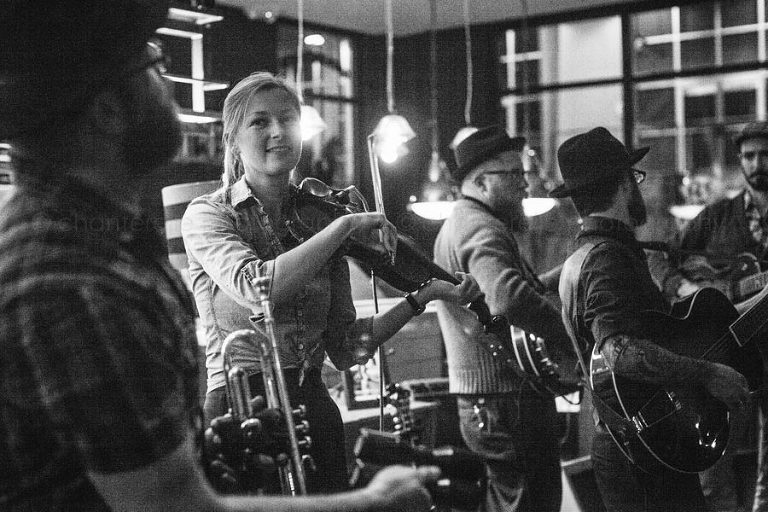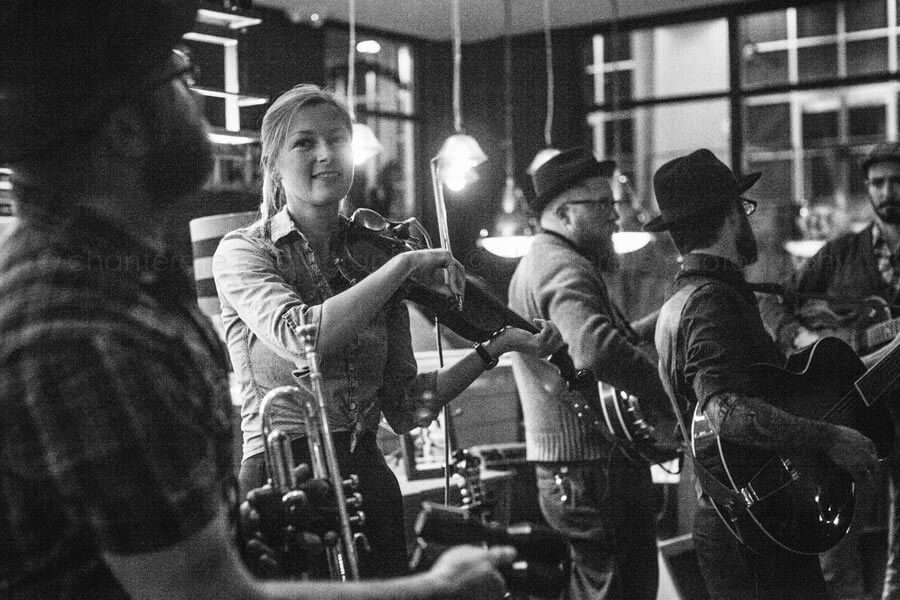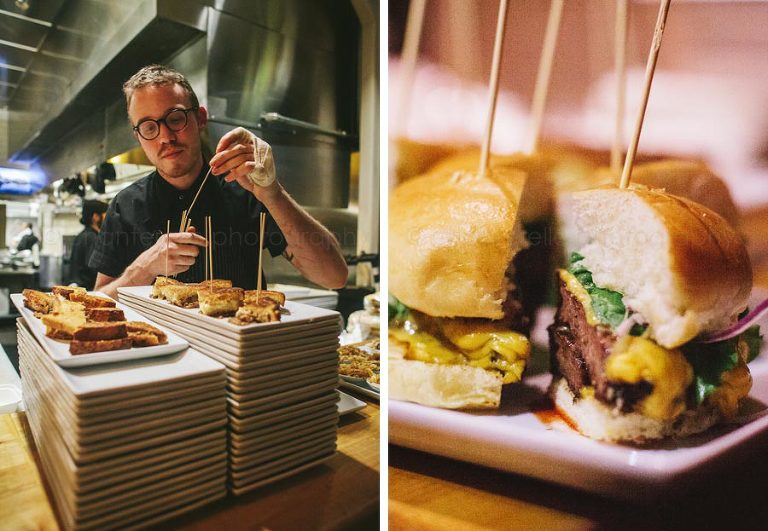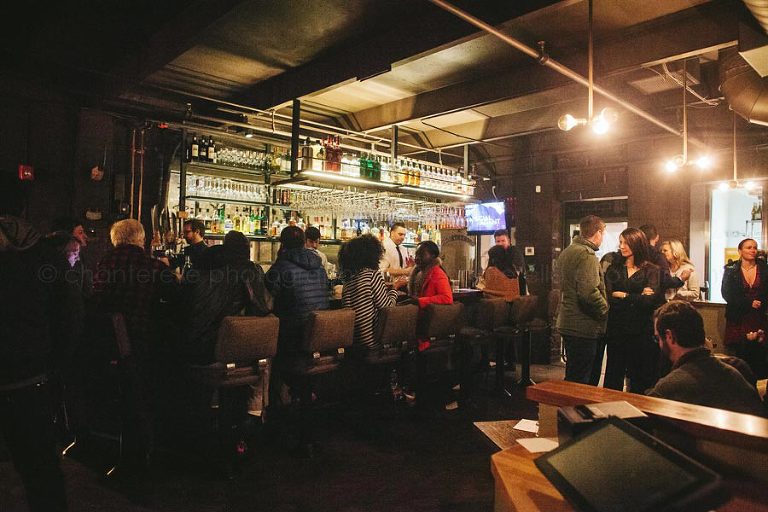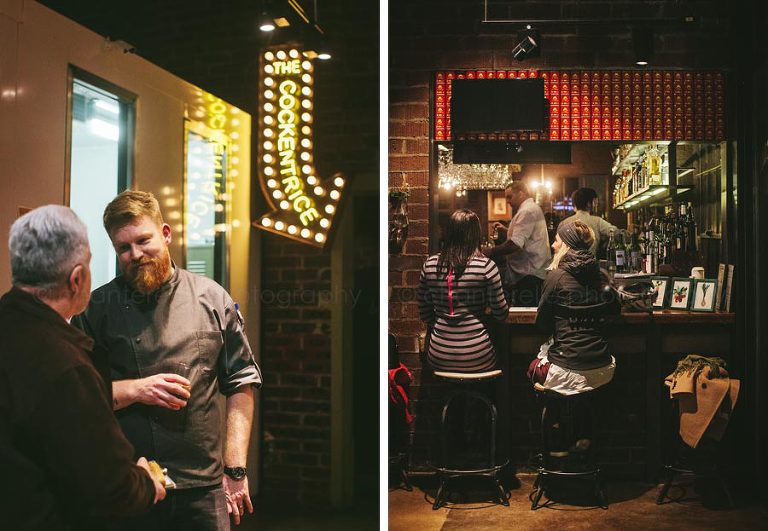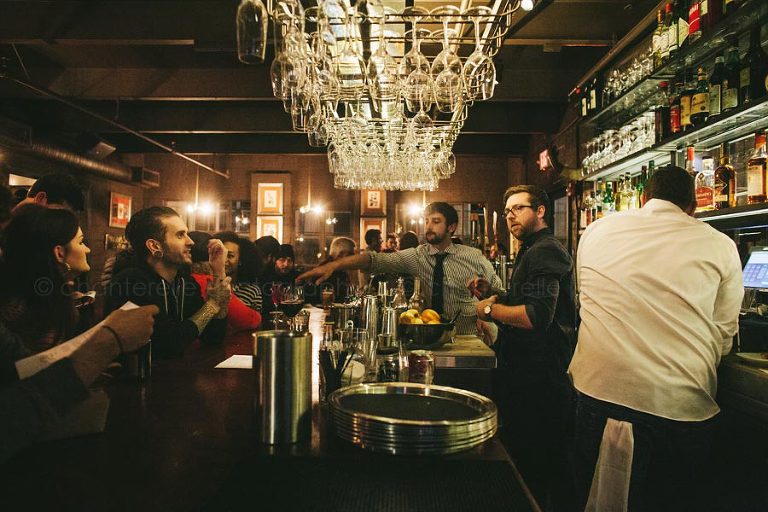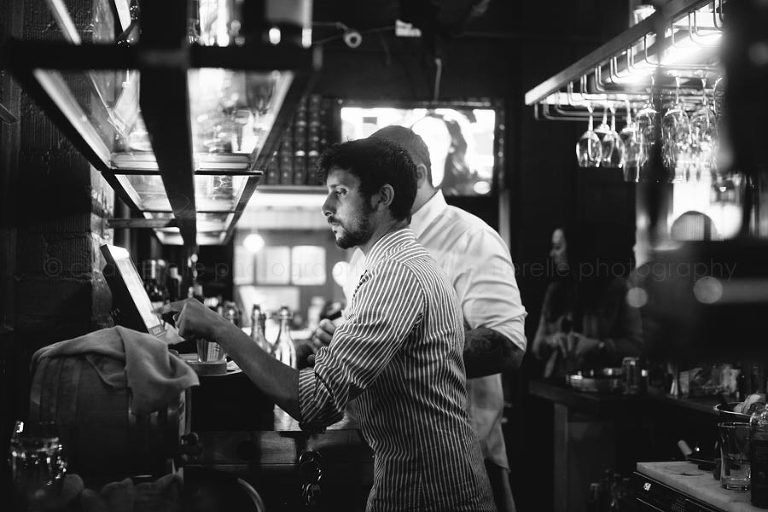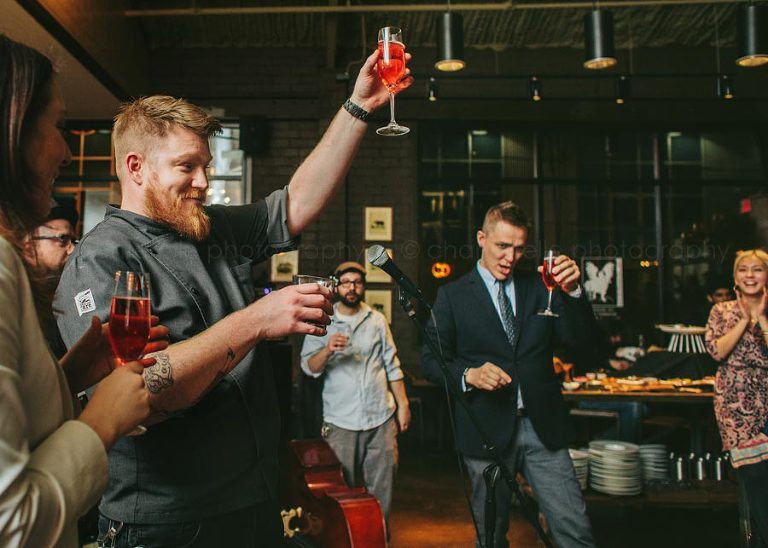 If you're a business owner, you know running a business can easily take over your life.  If you or someone you know is involved in the restaurant industry, you know the hours can be crazy and you rarely see your friends and family because you work opposing hours.  Kevin and Megan recently made the decision to close The Cockentrice after nearly two years in order to reclaim their lives (and maybe make a baby Ouzts!) –  and again, I couldn't be happier for them.  The Spotted Trotter locations will remain open, and I can't wait to see (and shoot, and eat!) whatever they come up with next!