Once upon a very hot, very sunny day in the Bahamas, the Wyndham Nassau was abuzz with wedding goodness.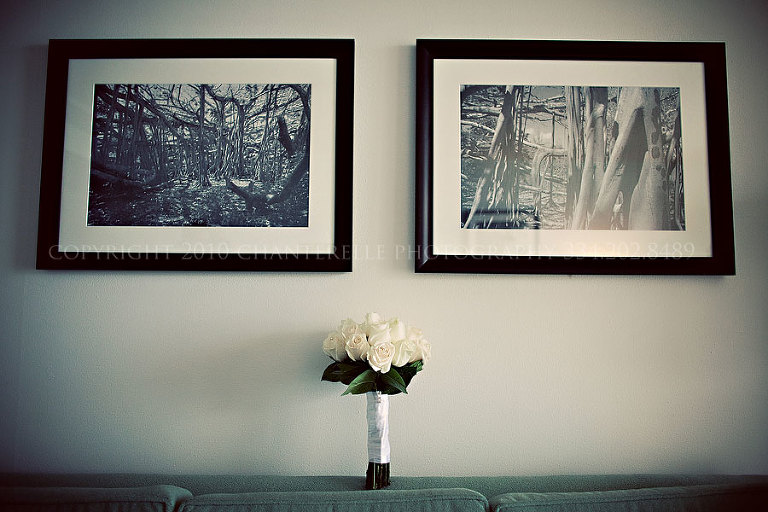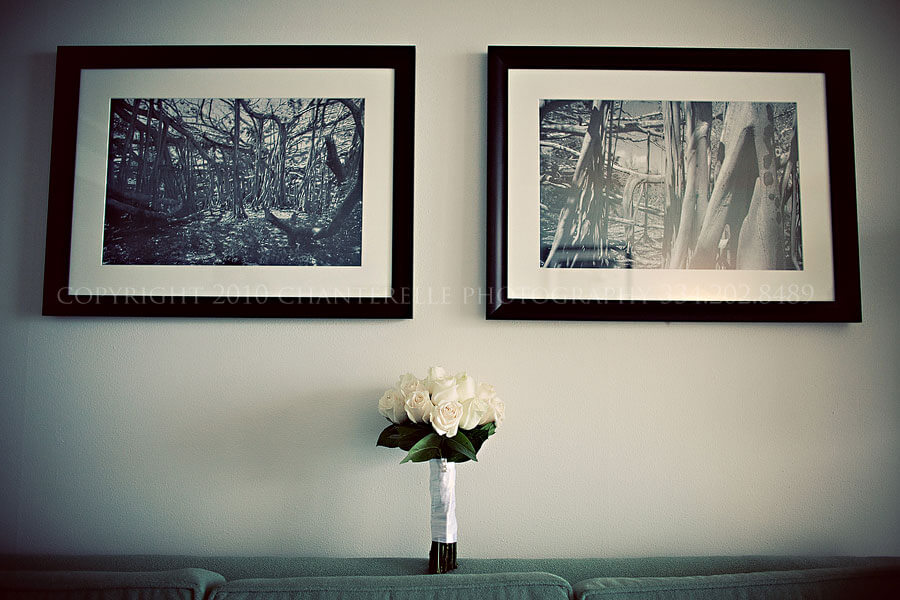 The beautiful Melissa Sweet gown hung in the bedroom…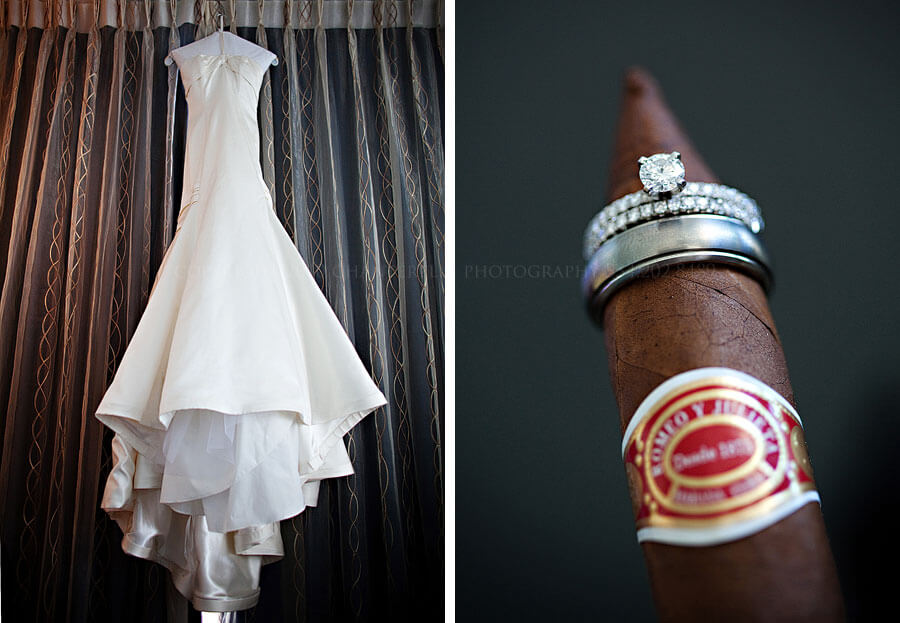 …while handwritten vows sat on a table.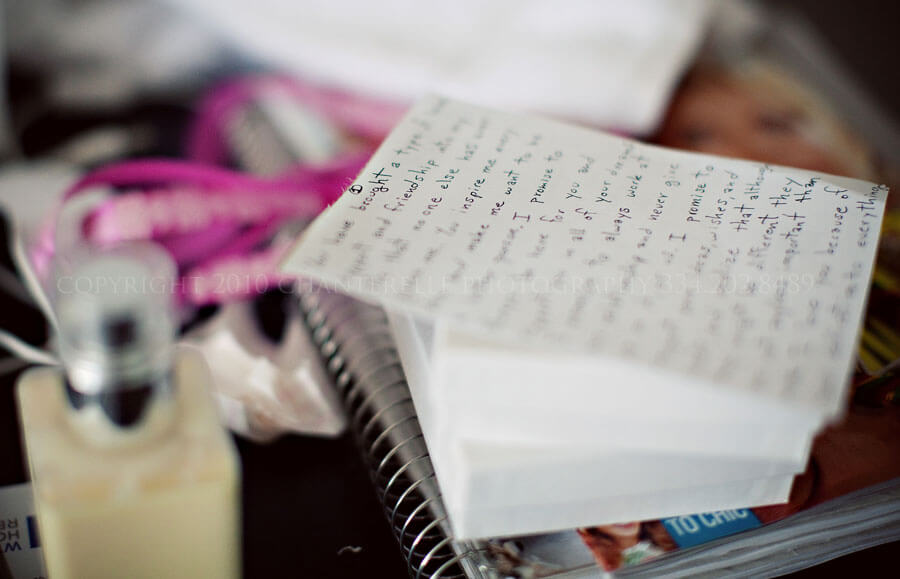 Since Kara & Rick are from Colorado and found me online, I hadn't met them until the day before the wedding. But I knew then and there that Kara would be beyond stunning as a bride – and I wasn't disappointed.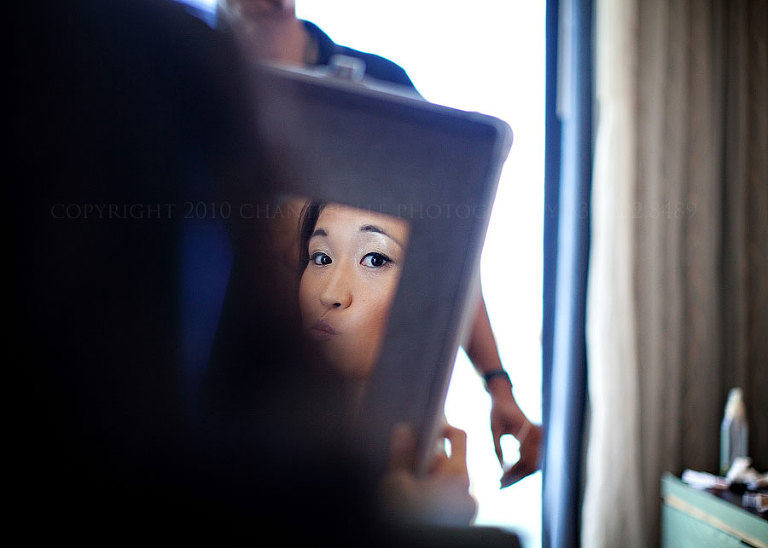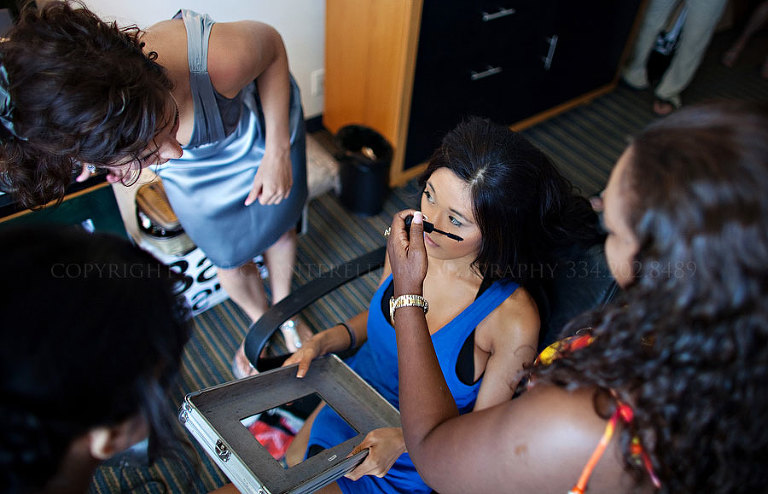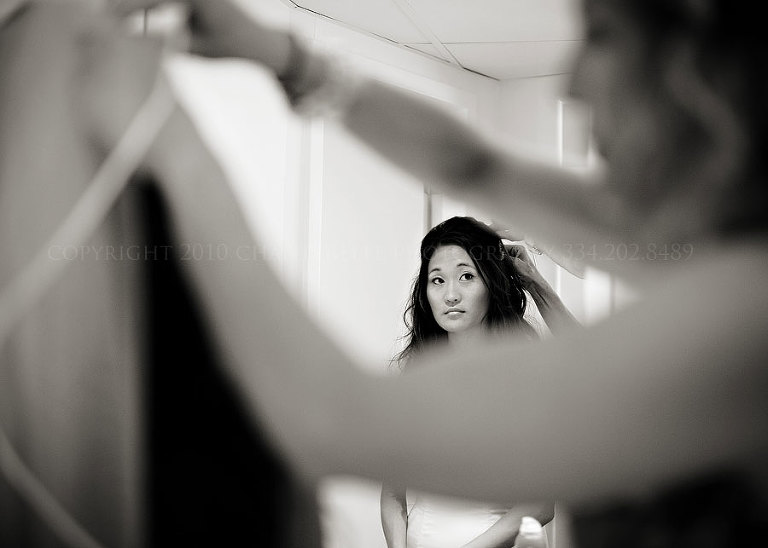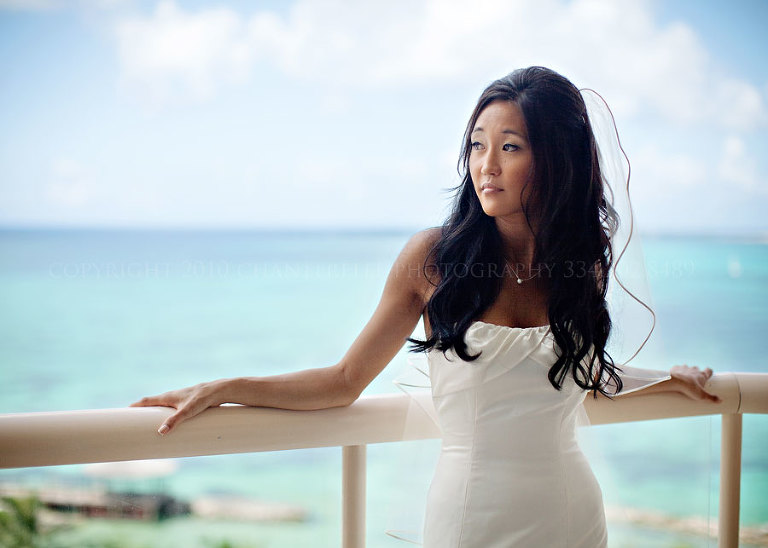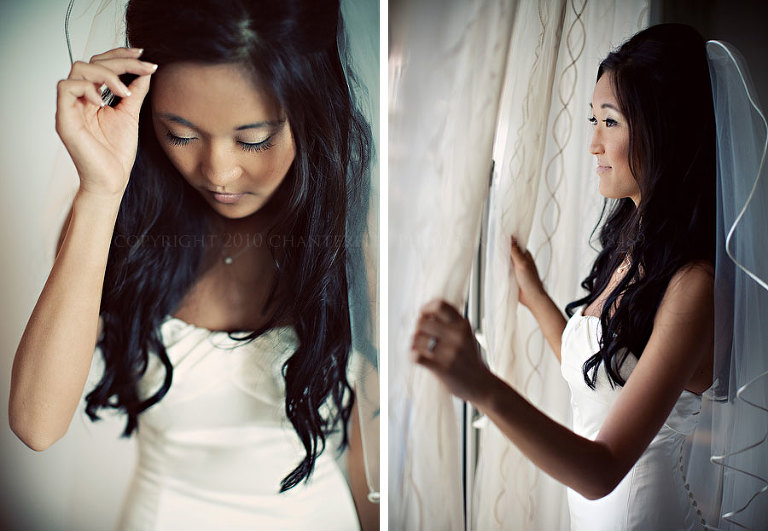 Just a few floors away, Rick's vows were tucked safely in his shirt pocket: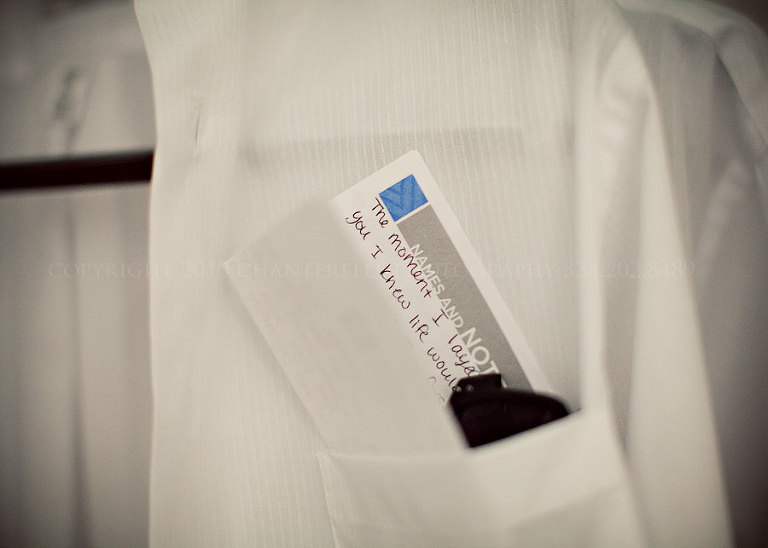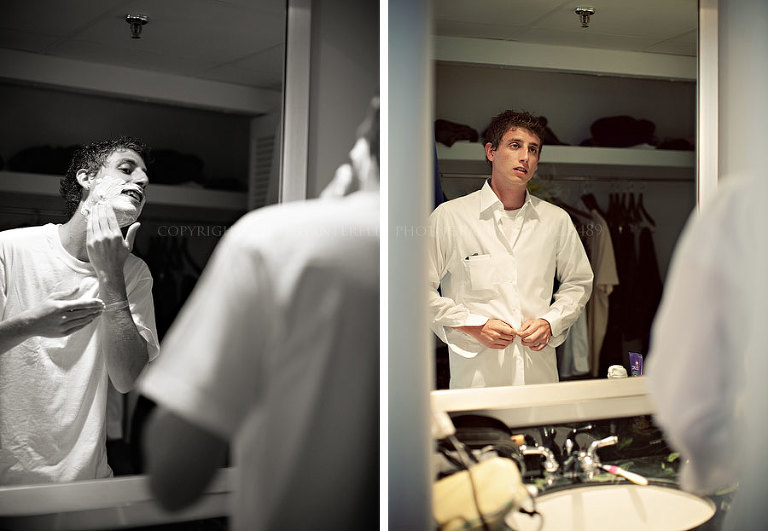 I couldn't resist taking him to this bar near the hotel casino – it was almost completely dark inside, and I love how it turned out: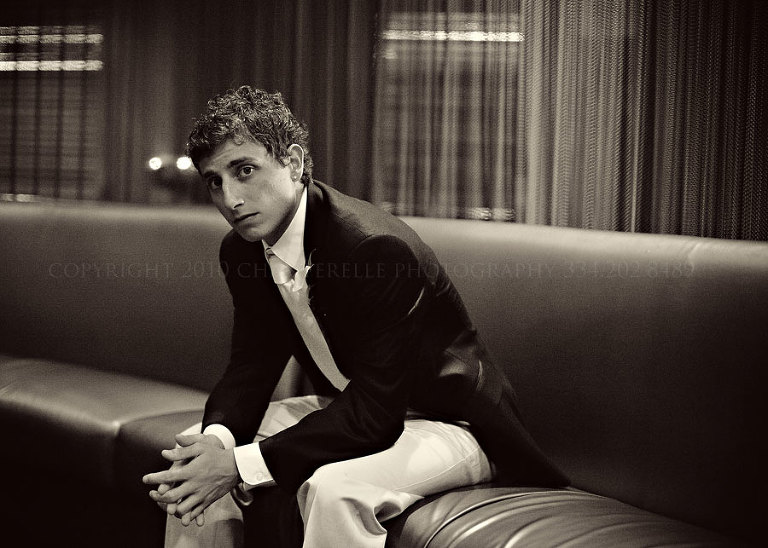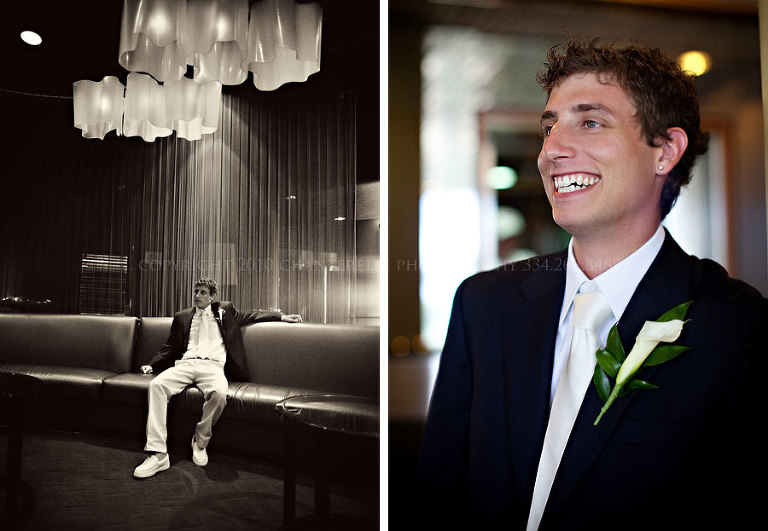 Kara's reaction when they first saw each other was priceless: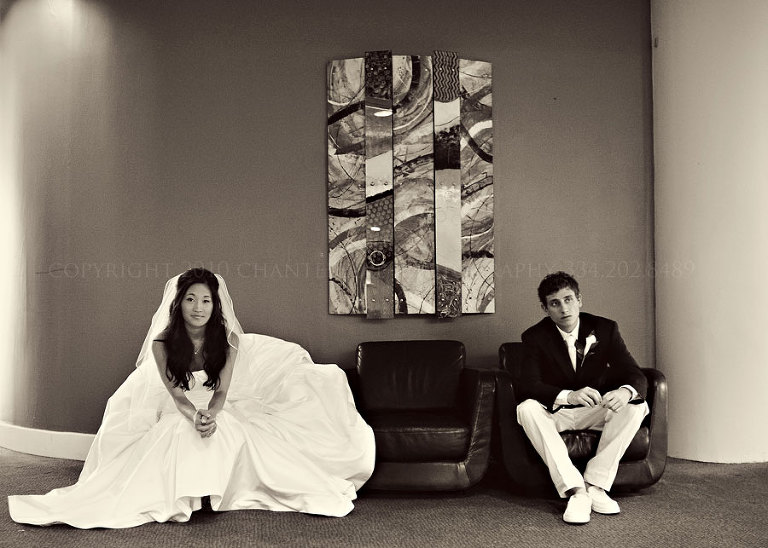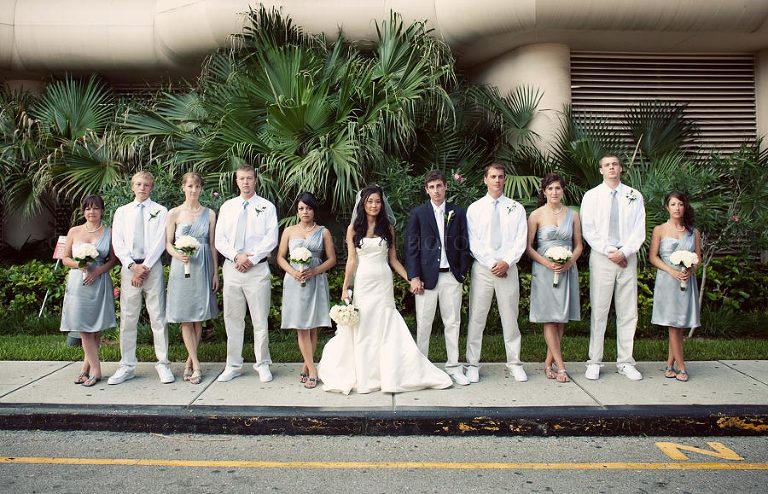 We hopped into the Hummer limo with the happy couple and the bridal party for the drive to the ceremony site…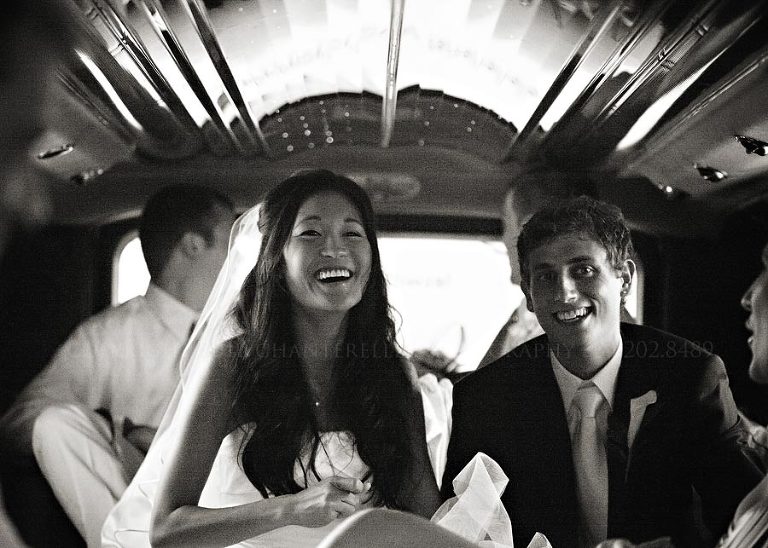 …and when we arrived at the Sunrise Beach Club, we were greeted by a trio of strings: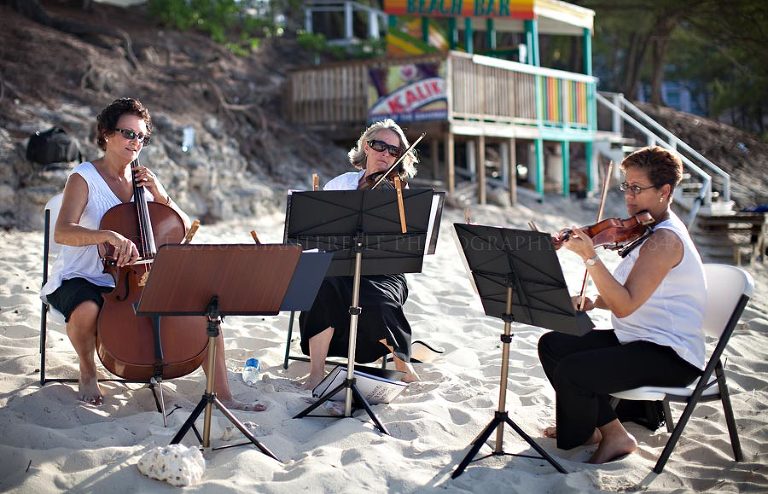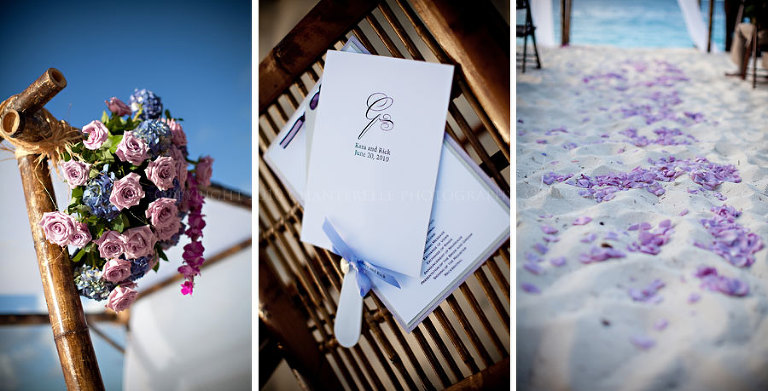 Under a sunny blue sky and a soft white canopy, they read those handwritten vows to each other.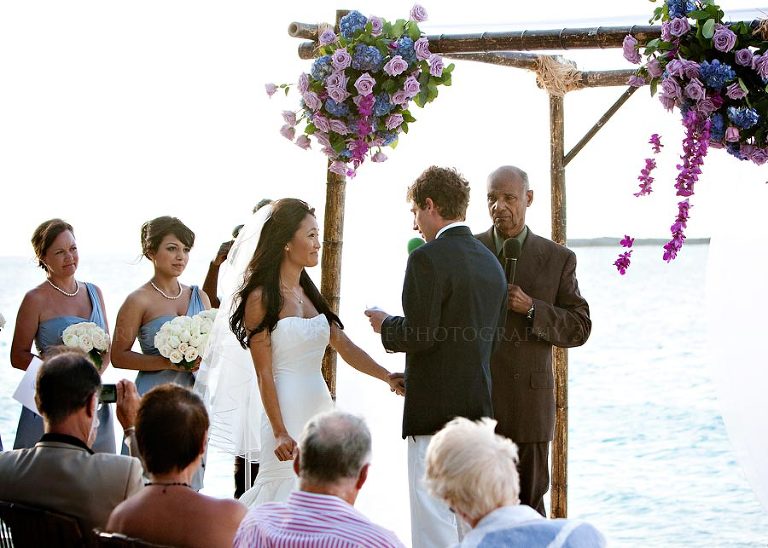 The signing of the register made things official…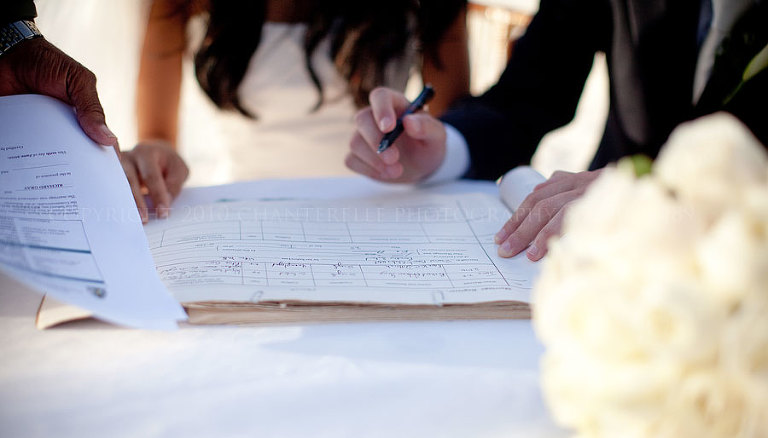 …or maybe the kiss did. 😉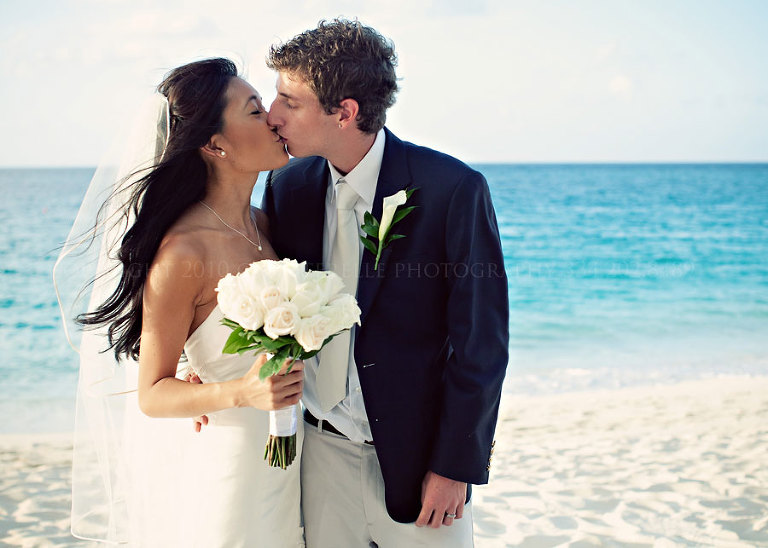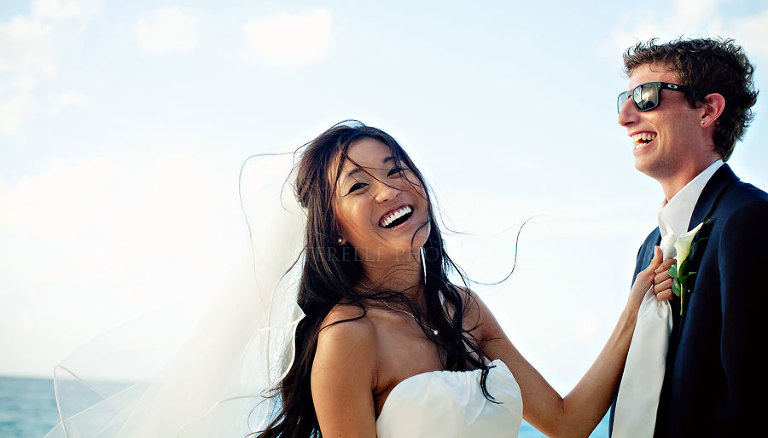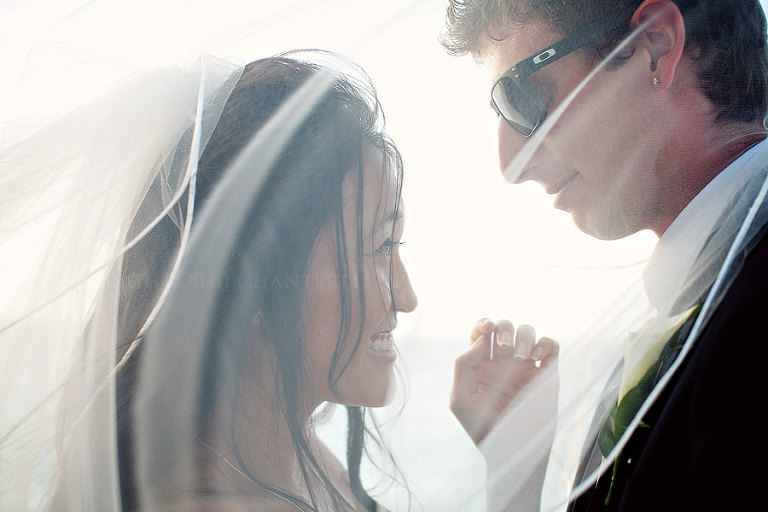 At the end of the ceremony, the people swimming nearby clapped for the new Mr. & Mrs.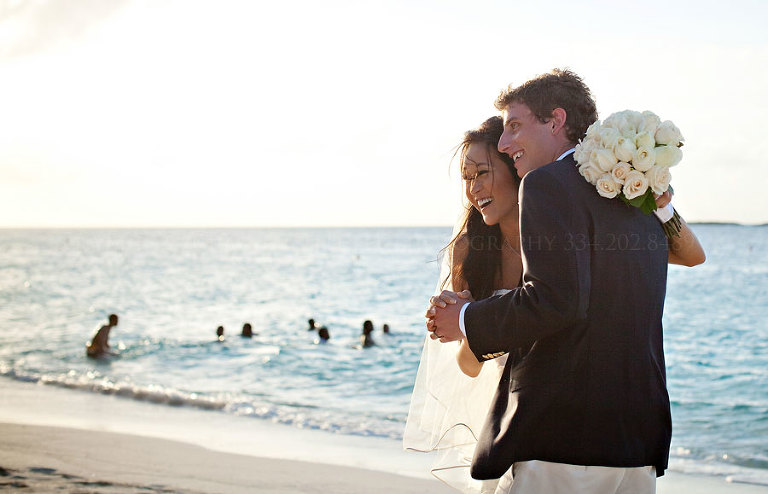 LOVE LOVE LOVE – my favorite picture of the day.
Off to the reception at Luciano's of Chicago, where the sounds of the steel drum band set the mood: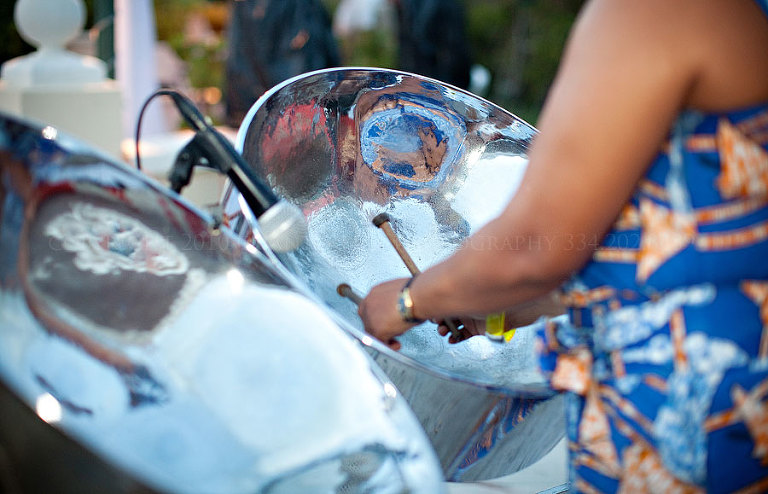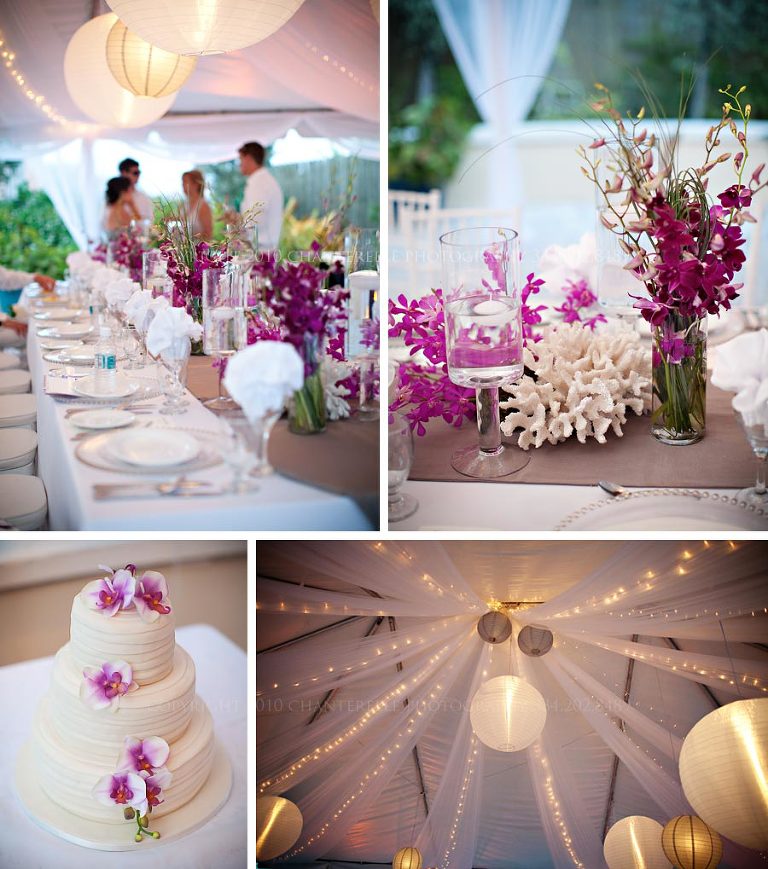 Then a DJ took over the musical duties for the first dance: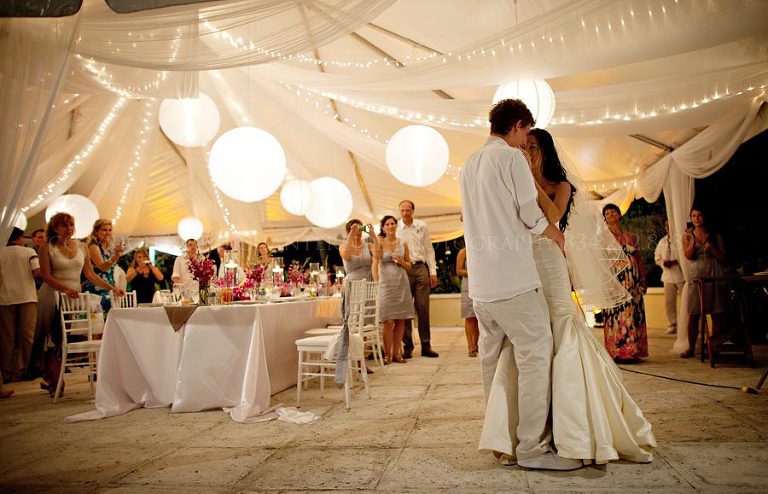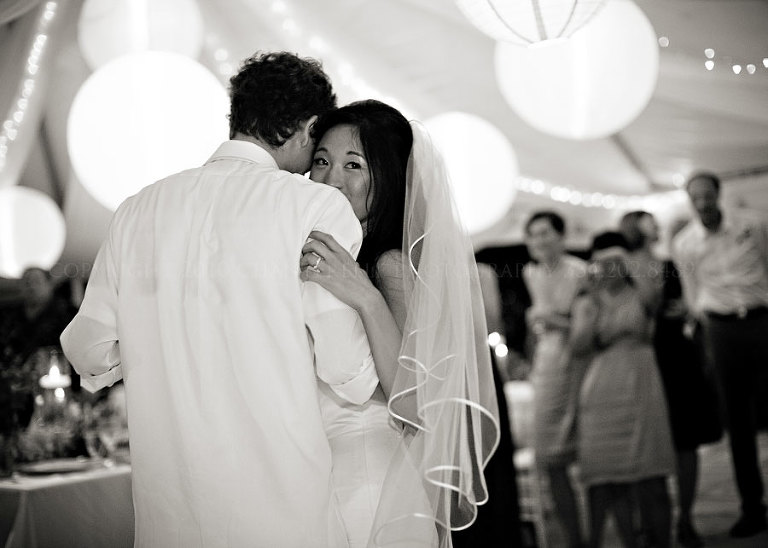 The night was full of very sweet moments, including Kara thanking her parents for a beautiful day: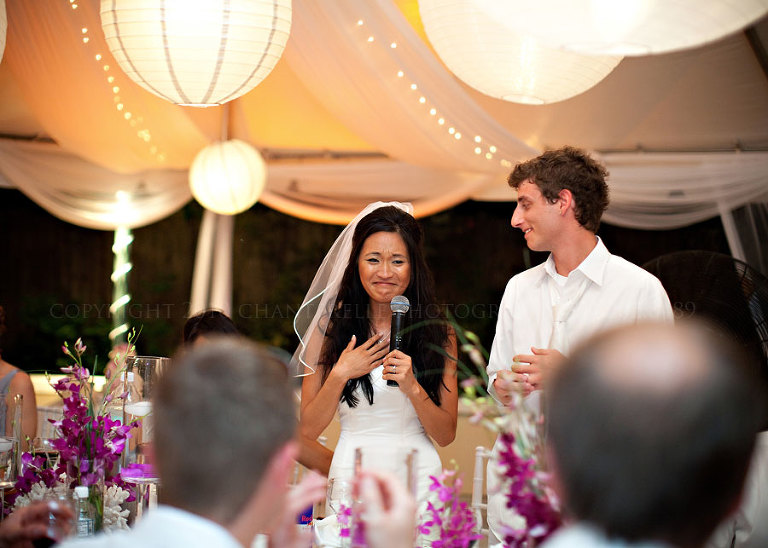 And lots of fun moments as well, when everyone took a turn on the dance floor (including Kara's grandma, who I have to say is one of the coolest grandmas I've ever met):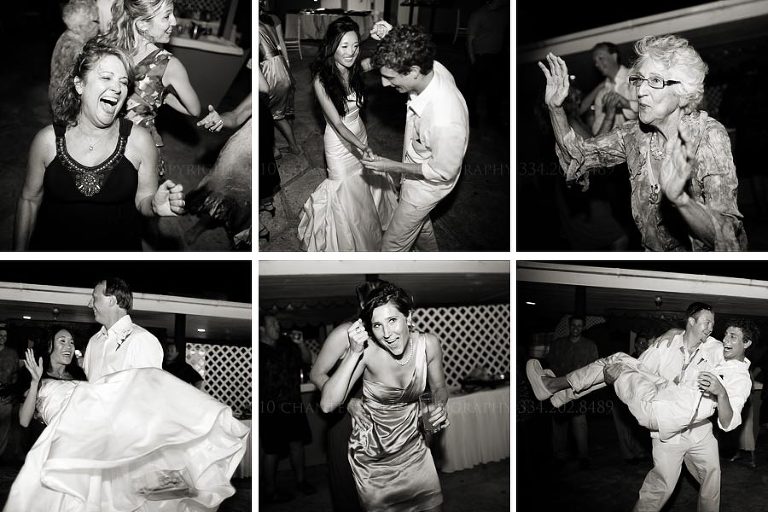 Cheers, Kara & Rick – thank you so much for choosing me, I know it takes a lot of faith to fly someone in that you've never met!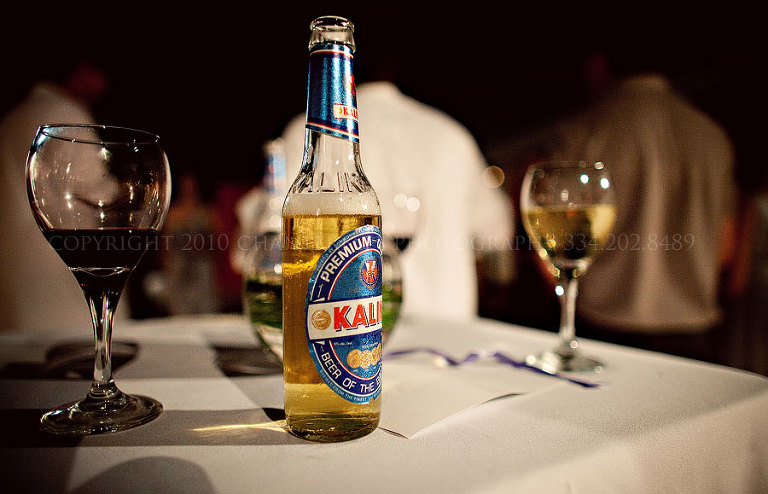 Special thanks also to my friend Scott Taylor for coming out to second shoot for me!