Once upon a time, there was a beautiful Canadian girl, who decided to go on a trip to Ireland. There she met a very special English boy. It wasn't long before the English boy knew the Canadian girl was the one he wanted to keep forever. So about a year later, the English boy planned to marry the Canadian girl in the sunny land of Jamaica. But the story doesn't end there, because the English boy wasn't the only person the Canadian girl met in Ireland. She had also become fast friends with an American girl while they were on a tour around the country. And as the luck of the Irish would have it – the American girl just happened to be a wedding photographer. 🙂 Serendipity works in mysterious ways!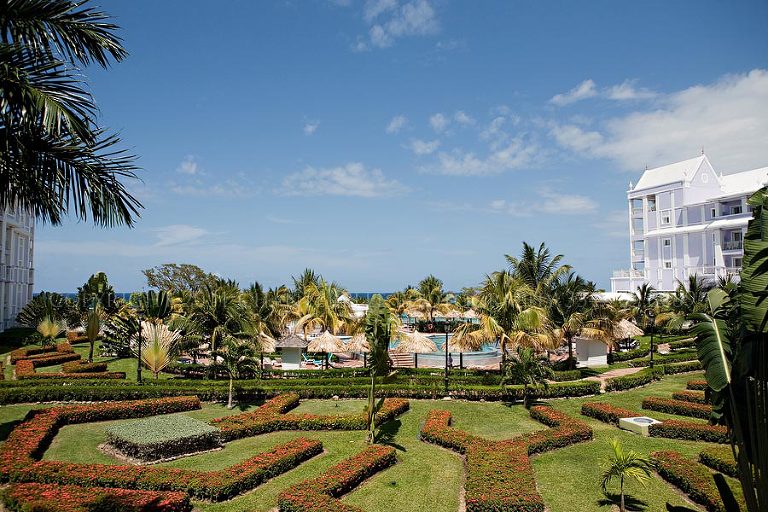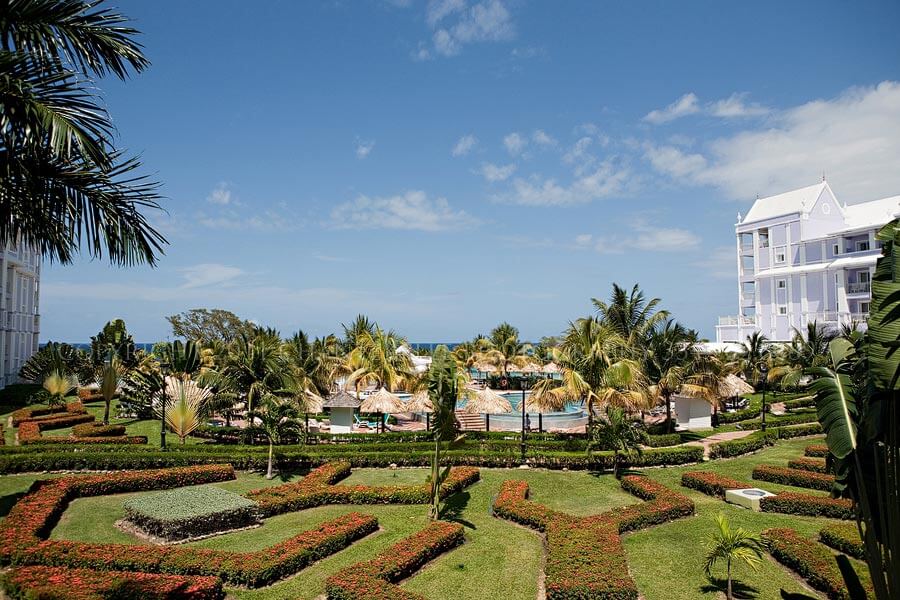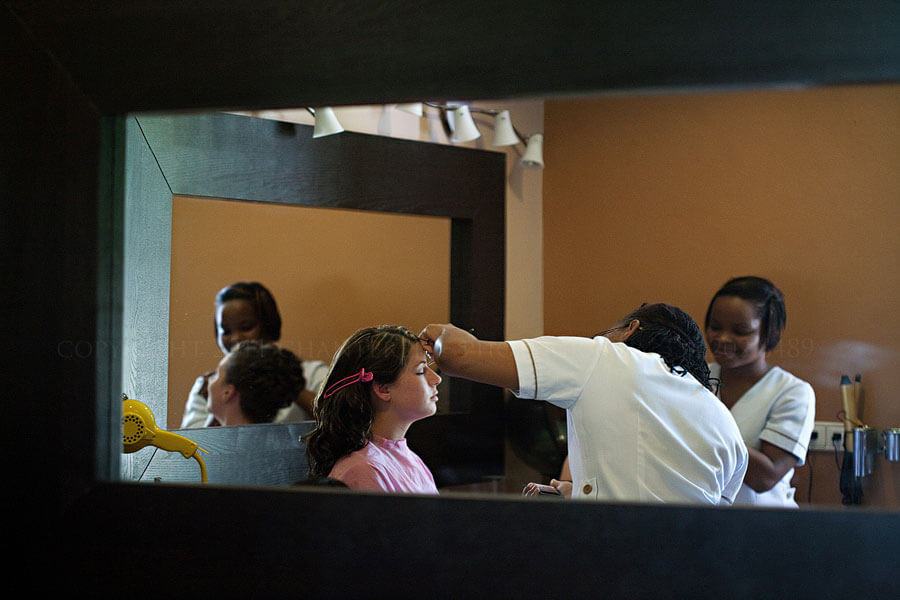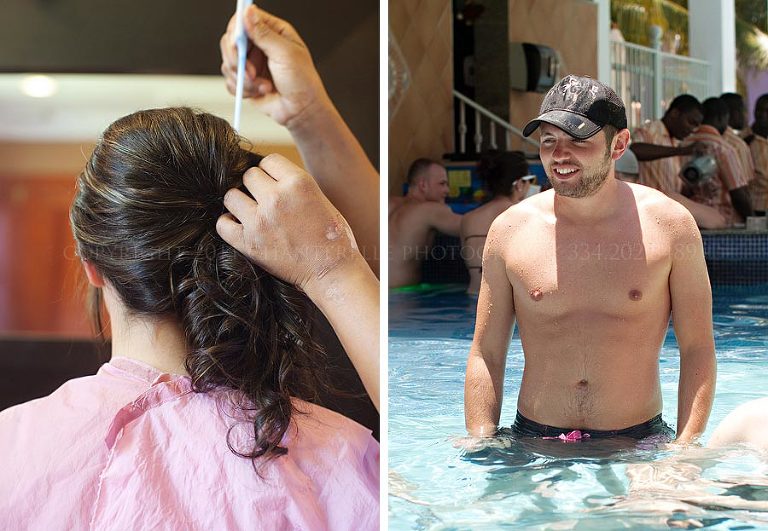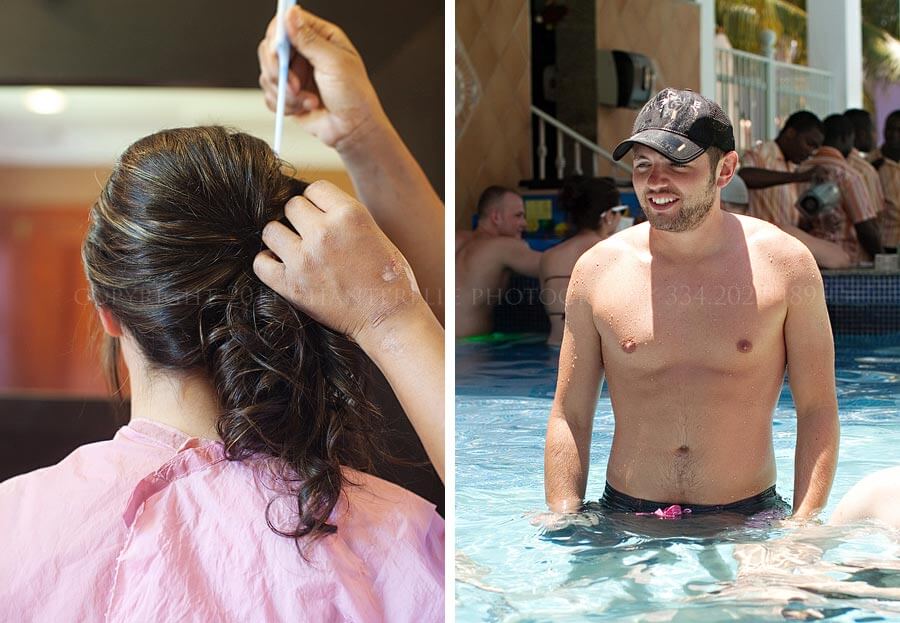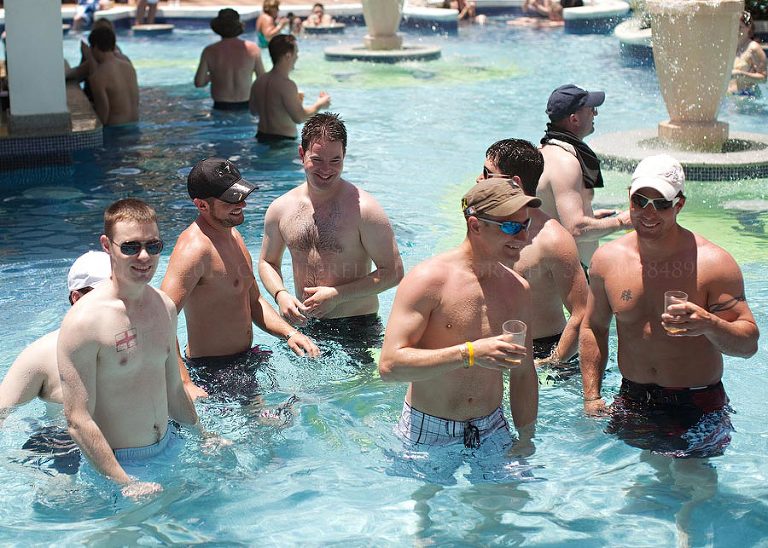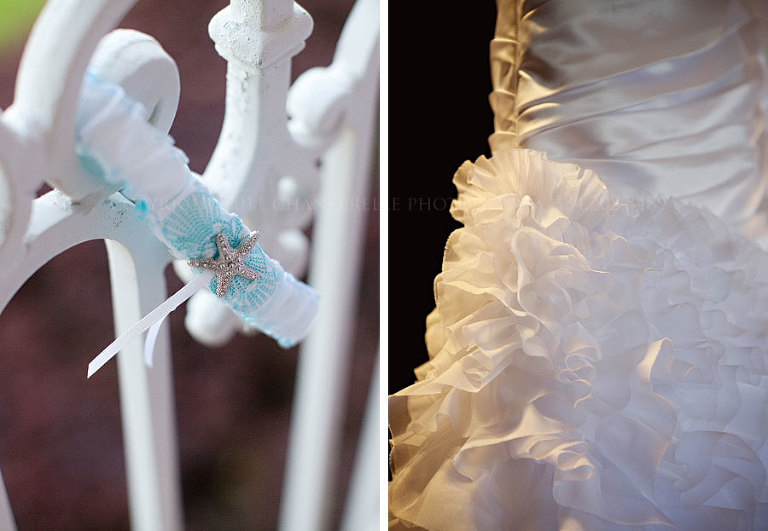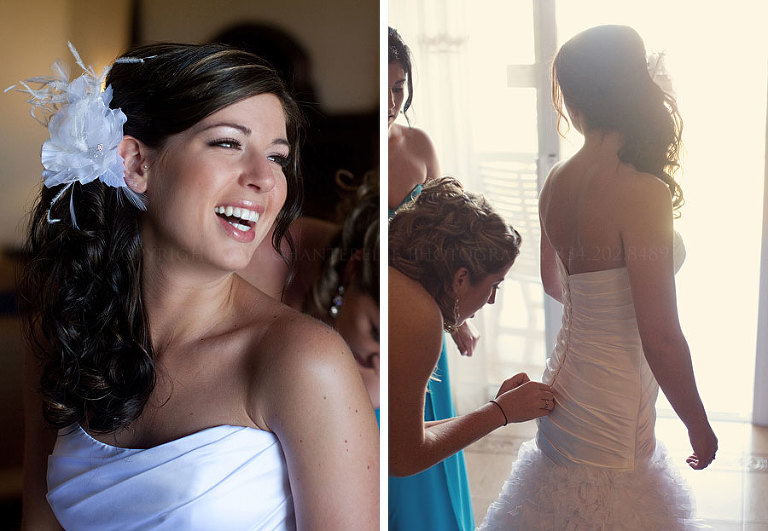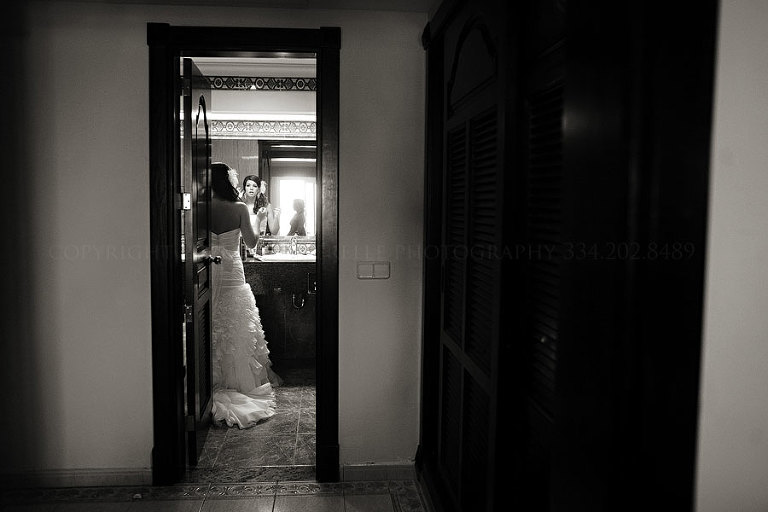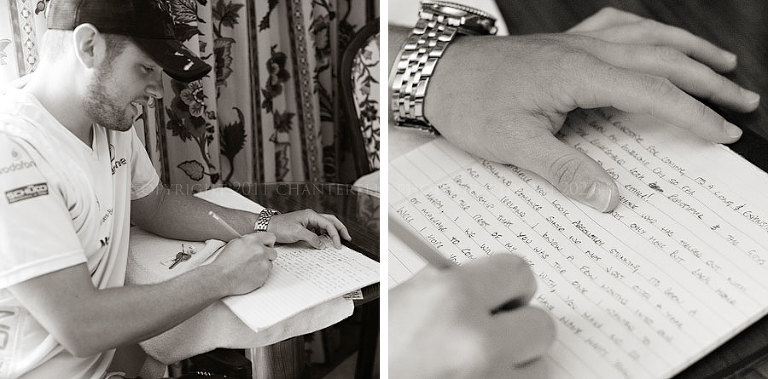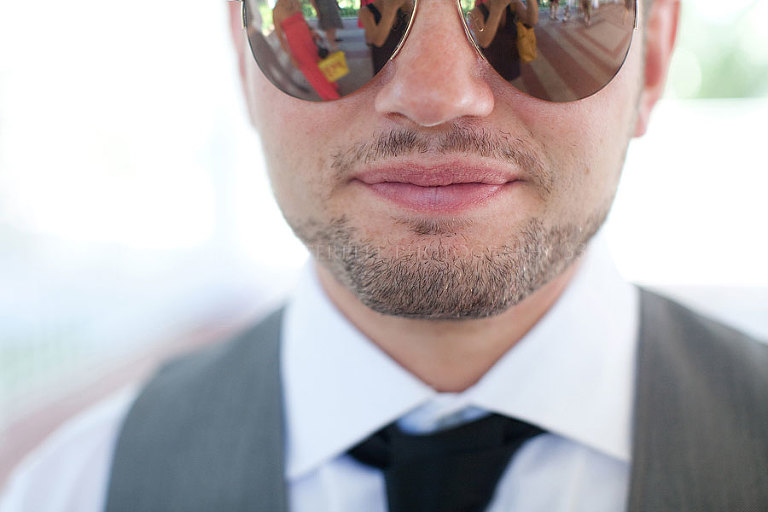 Michelle and Phil are two of the nicest people you will ever meet – and so obviously head over heels for each other that you can't help but be happy for them. I'm not talking cheesy, googly-eyed puppy love here. You know that expression about loving someone so much it hurts? That's them. When you're around them, you feel it. And when it was time for Michelle to walk down the aisle, there wasn't a dry eye on the beach…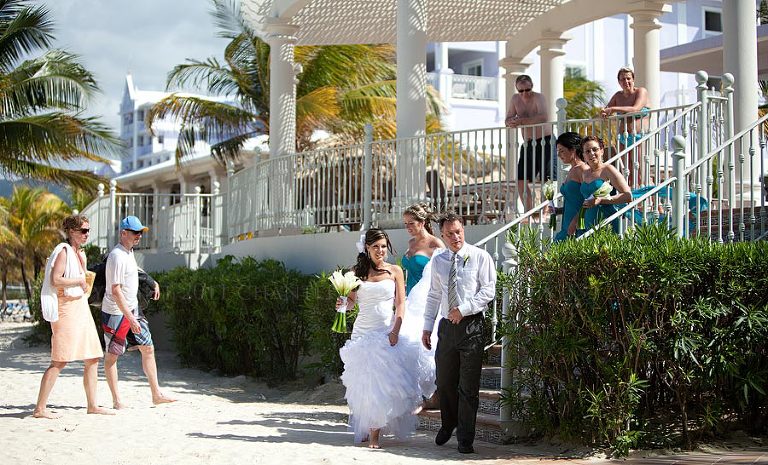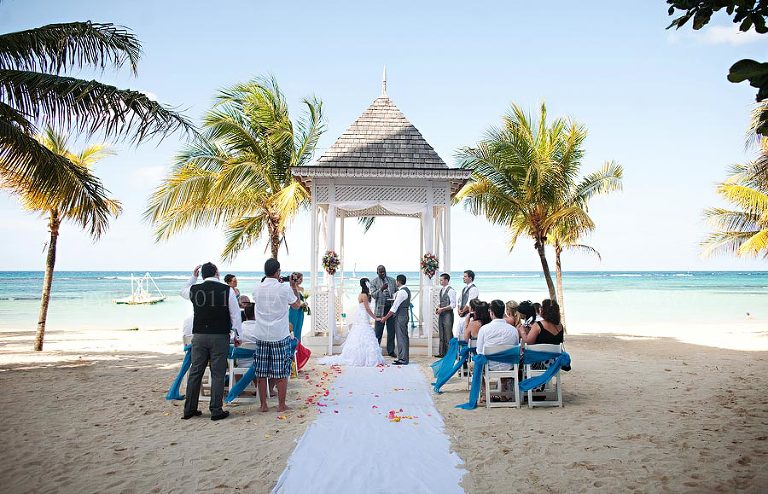 …including the groom's: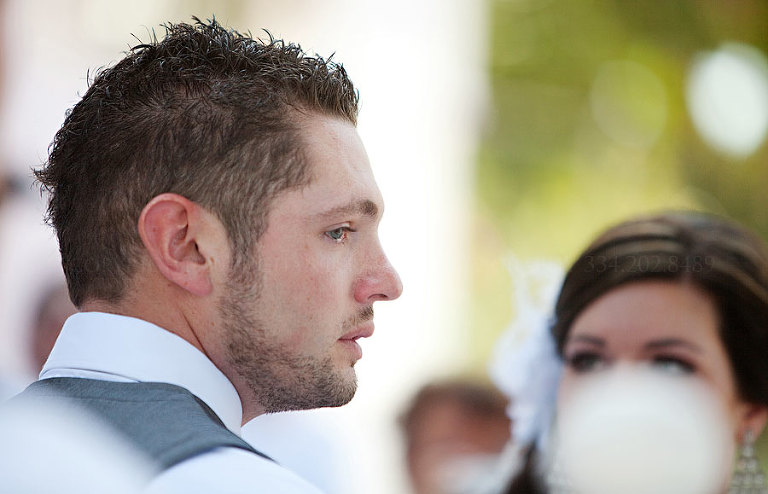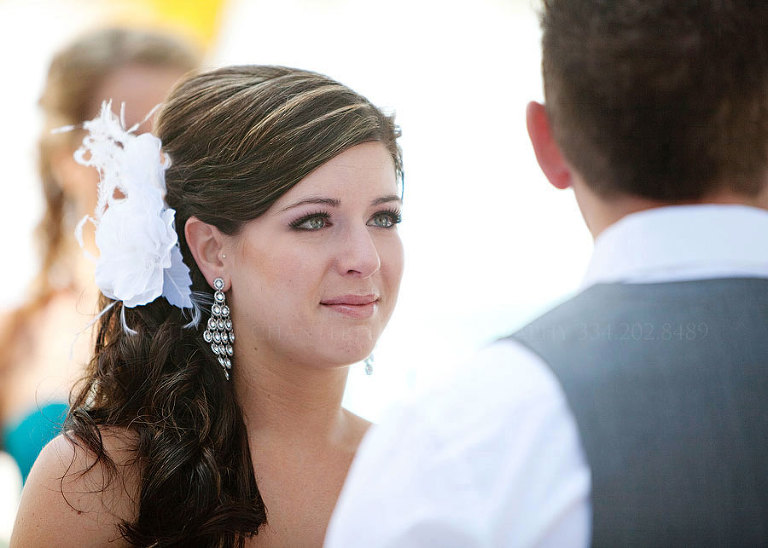 There were plenty of laughs too – especially when Michelle got a little overzealous during the sand ceremony and didn't leave much room for Phil's contribution…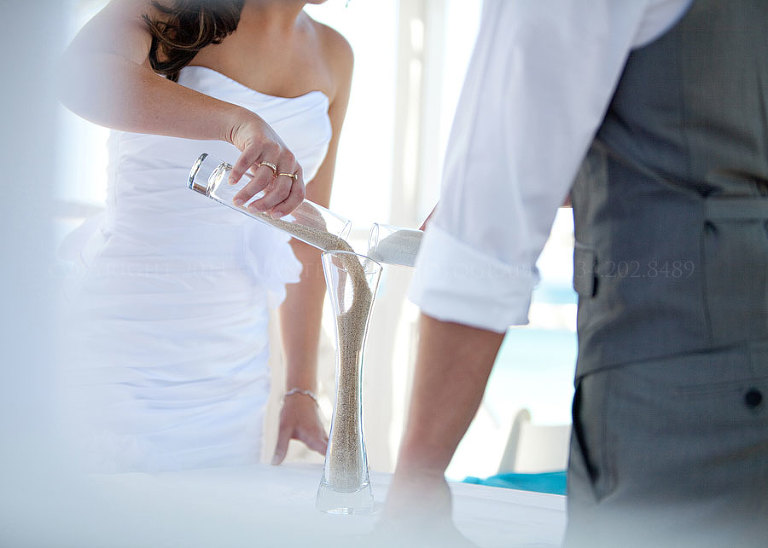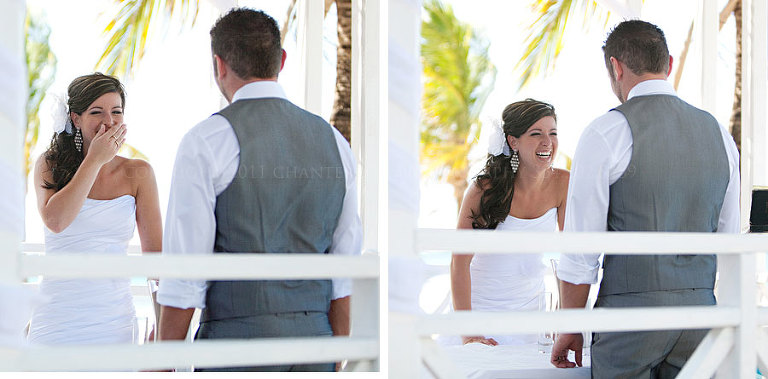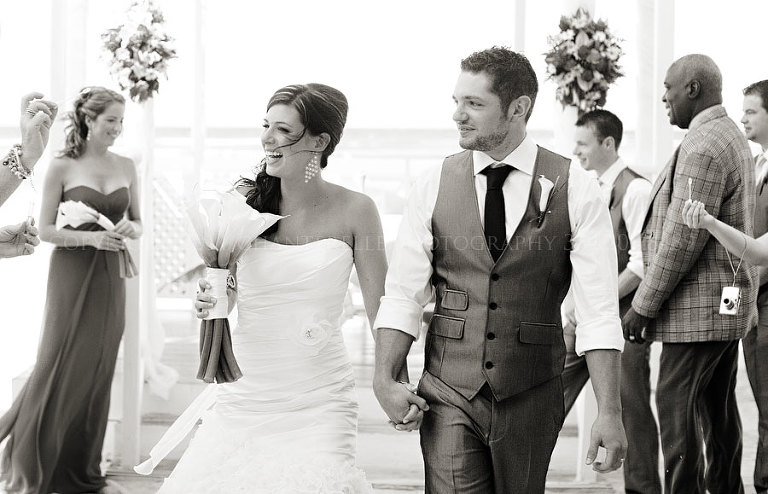 …but even with the laughs, tears of joy were never hard to find: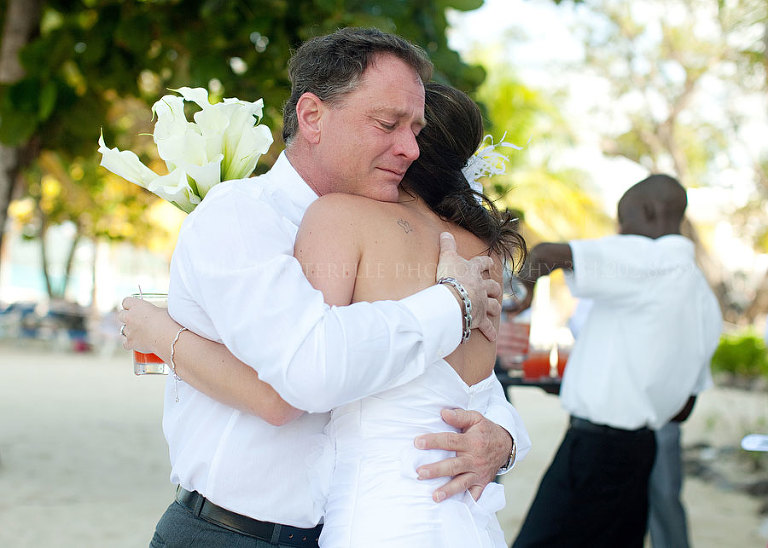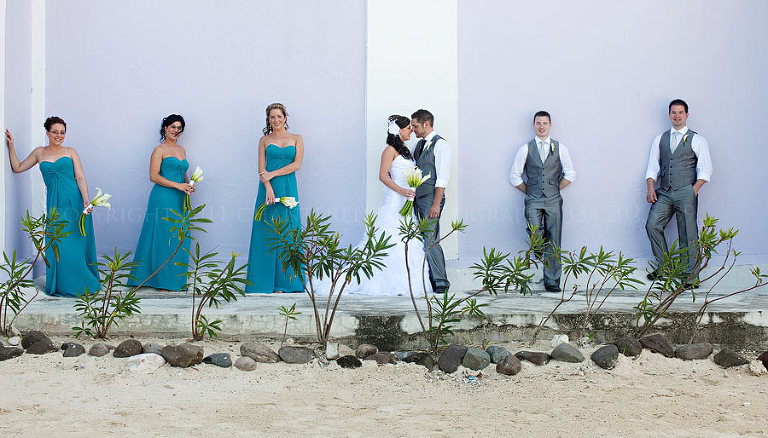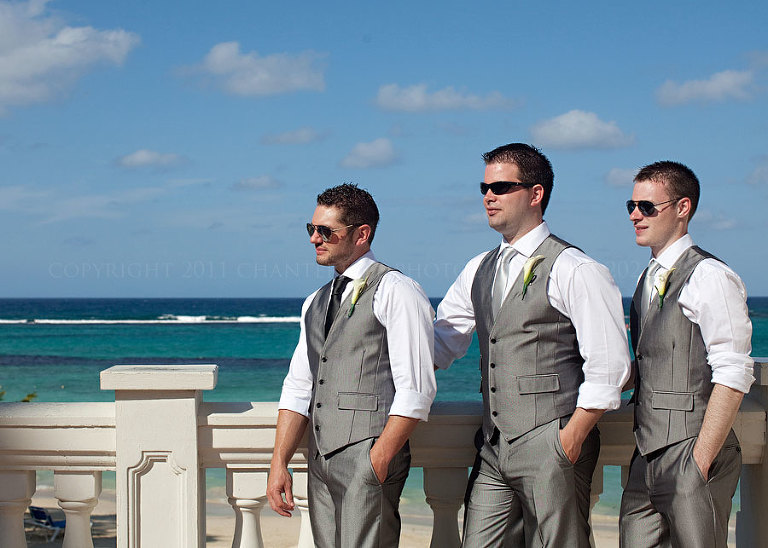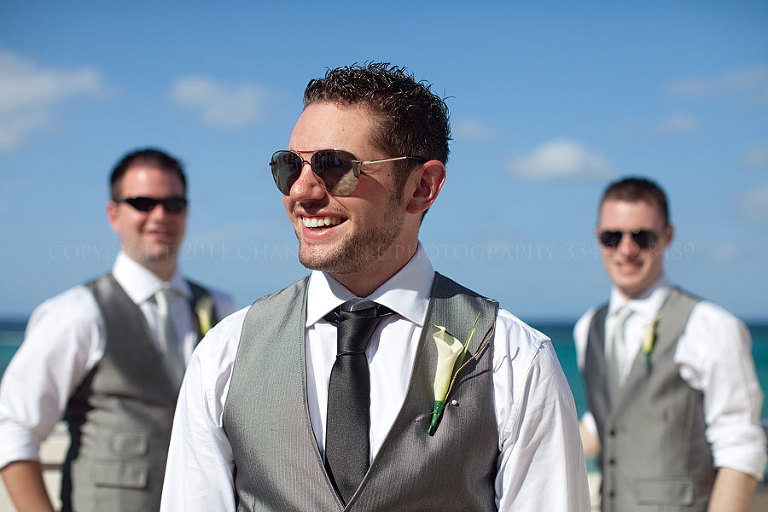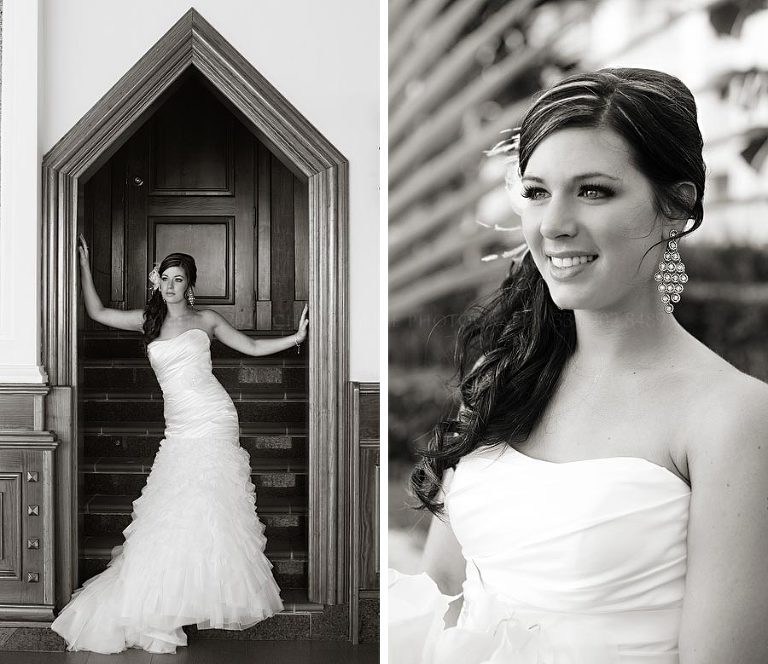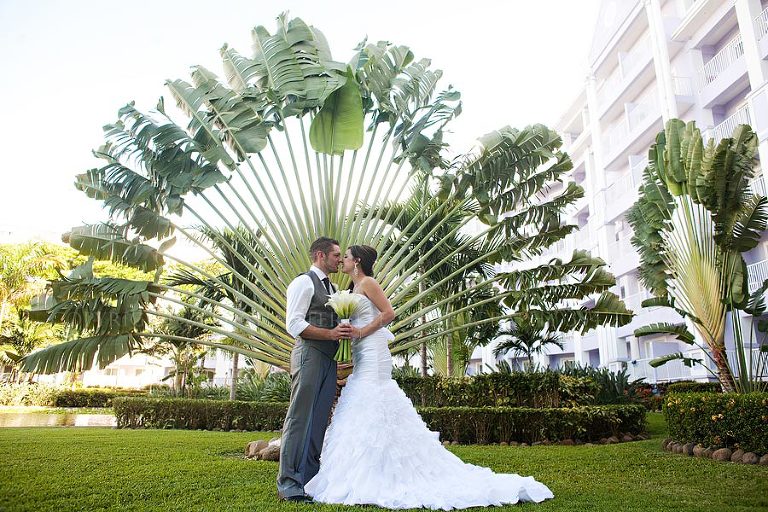 In memory of Michelle's mom, a tiny picture of her was tied to a bouquet of the biggest calla lilies I have ever seen: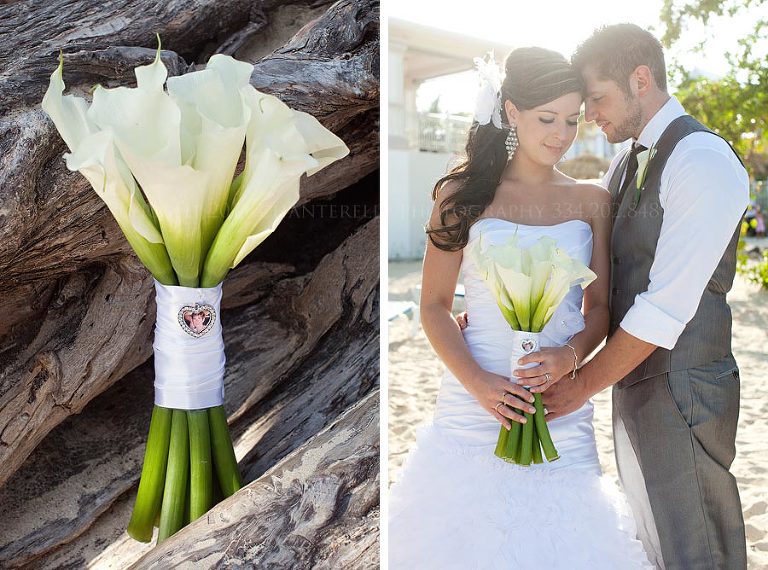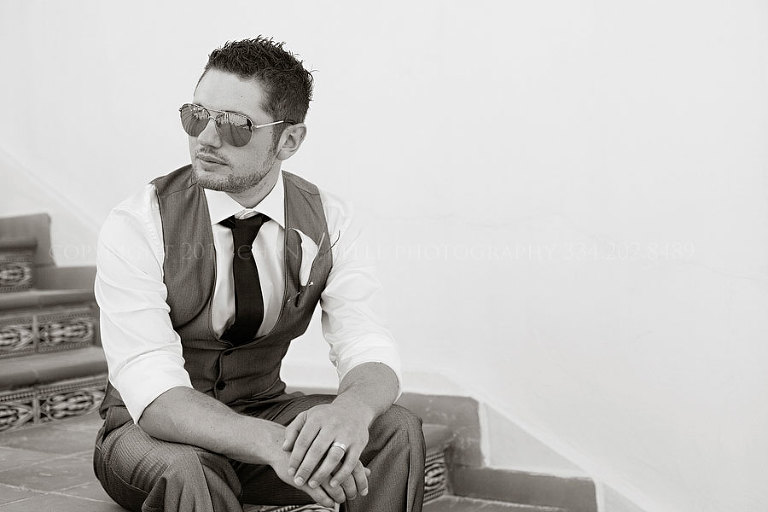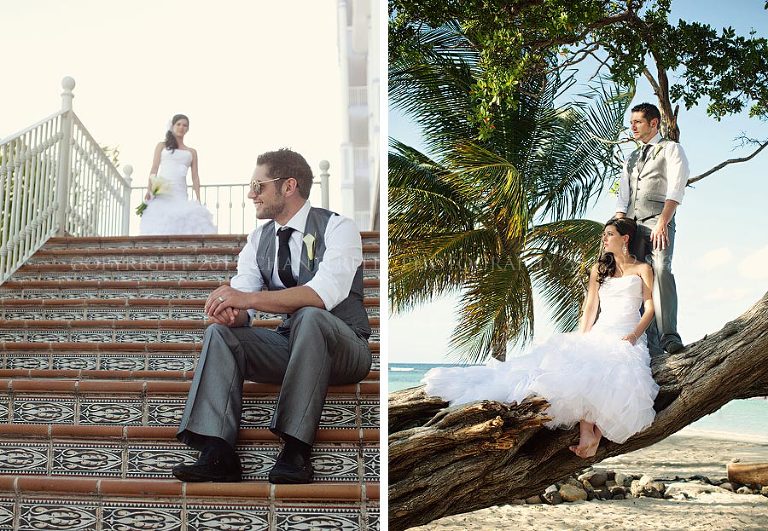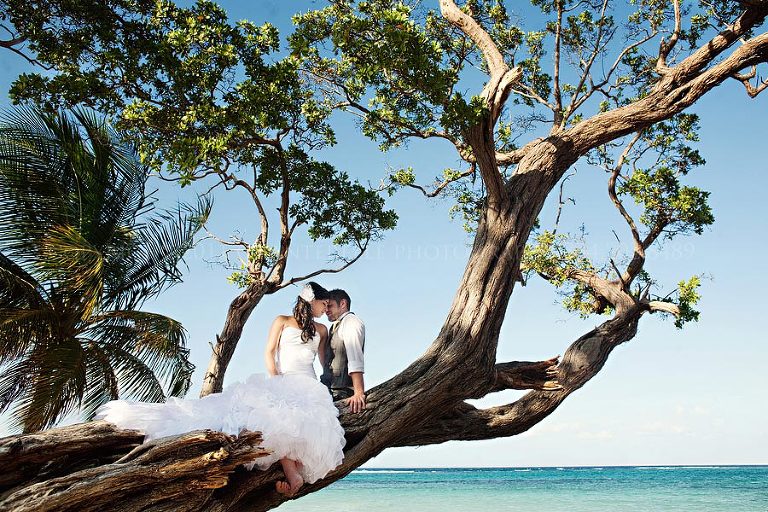 The events of the day all took place at Clubhotel Riu Ocho Rios, including the ceremony, dinner, and reception on the beach: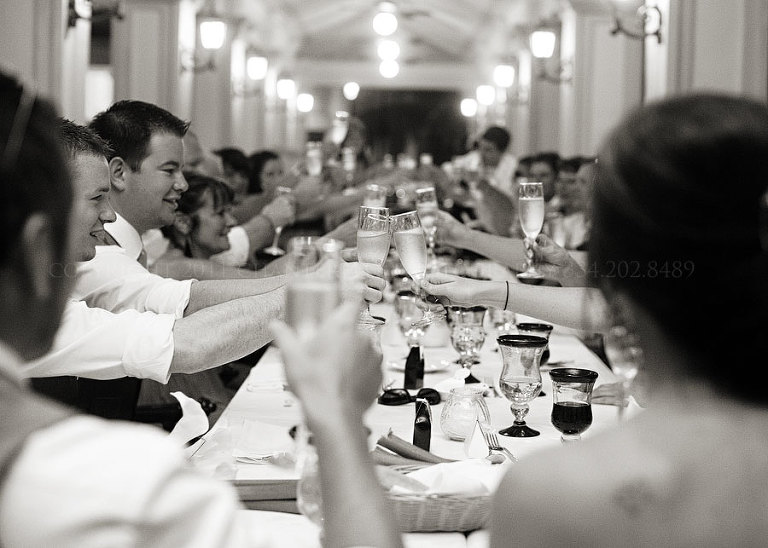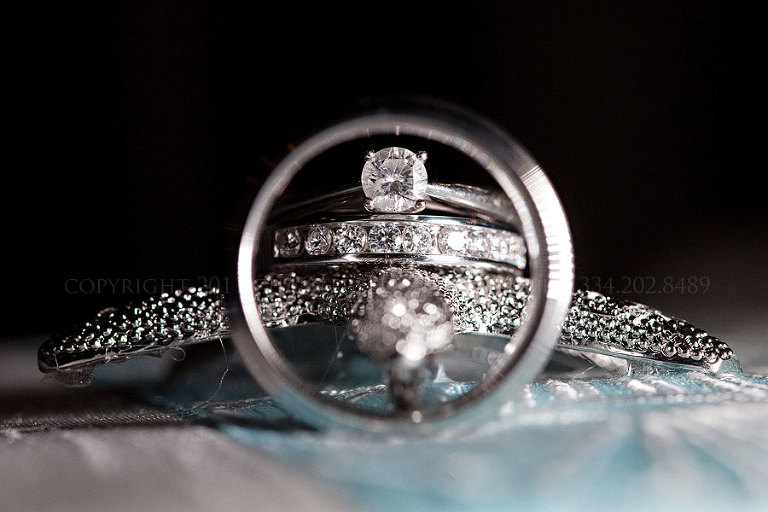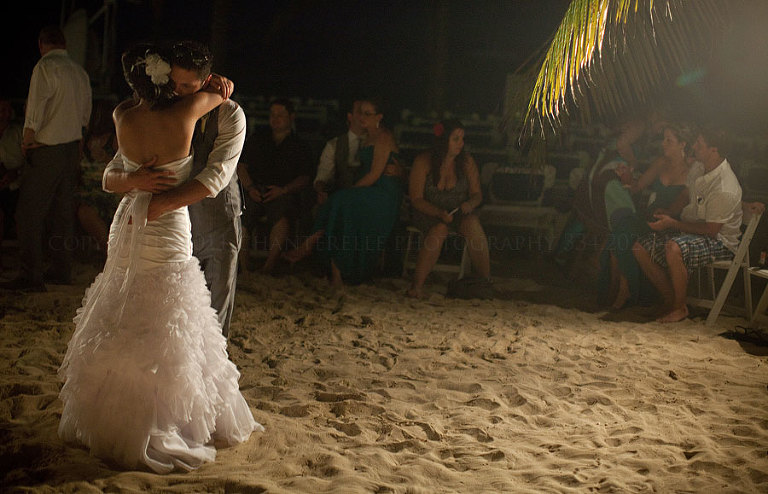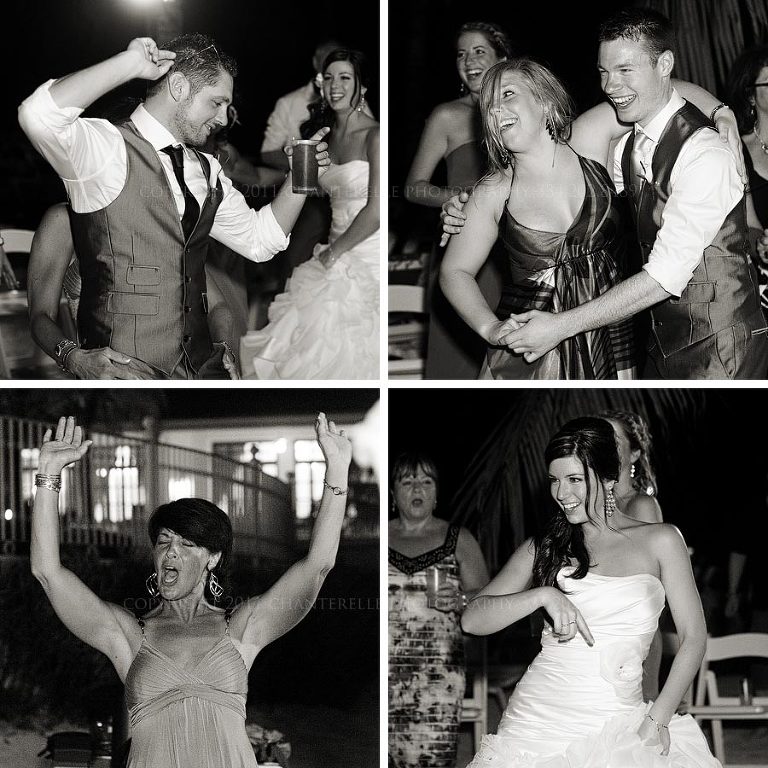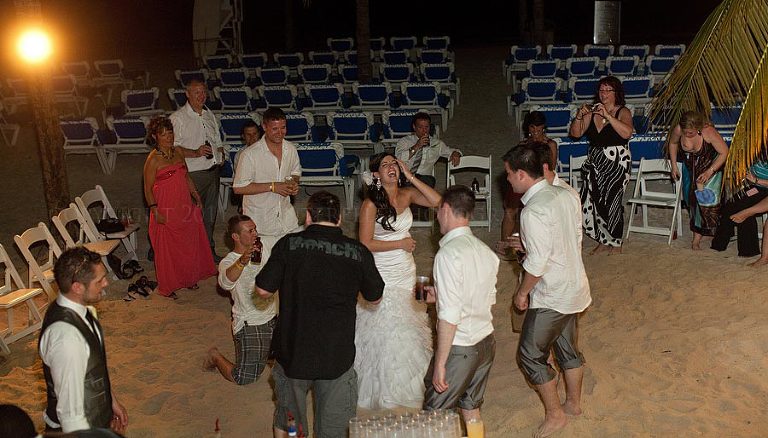 Special thanks to Oubon Phommavong for assisting during this trip!
Michelle and Phil: it's still crazy to me to think about how the three of us crossed paths at the same time, but I'm SO glad we did. No one deserves the kind of happiness I saw in Jamaica more than you two (and I'm not going to say anything else because I'll get all weepy, so I'll just say I hope we'll get to do another trip together soon!). To Michelle & Phil's families and friends: Canadians are some of my favorite people in the world for a reason, now I have to add English folks to the list! Thank you so much for making us feel like family.