When Elaine and Jordan booked me for their Alabama wedding, they weren't sure if they'd be able to do an engagement session because they were currently living in San Francisco.  I already had a wedding booked in Sacramento later that year, so I hoped that if the timing worked out for everyone, I could potentially make a side trip to shoot their engagement session in the Bay Area.  Lucky for us, the stars aligned and we were able to make it happen before I left California.
Since Jordan is a self-proclaimed "coffee snob", we started at one of their favorite haunts, Philz Coffee.  They brought along their super adorable dog Carl, who somehow managed look cute and innocent one minute and make us all lunge to save him from certain doom the next, when he dove headfirst into a nearby planter to grab the remnants of an old sandwich that had been discarded there.  Did I mention he wore a bow tie for the occasion?  One does not planter dive in casual wear, people.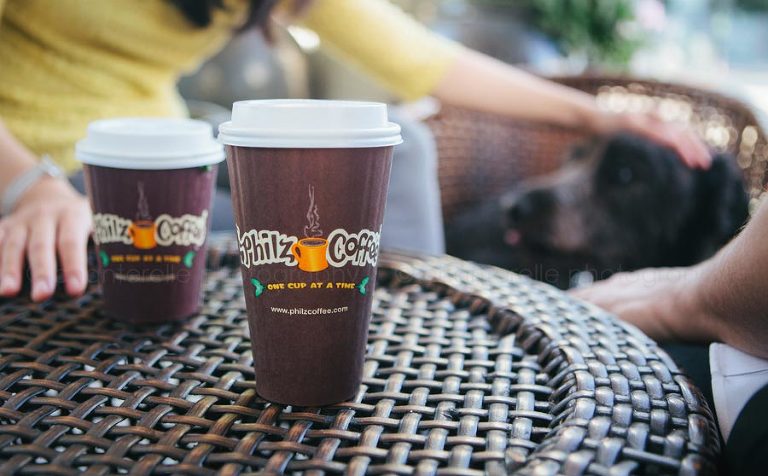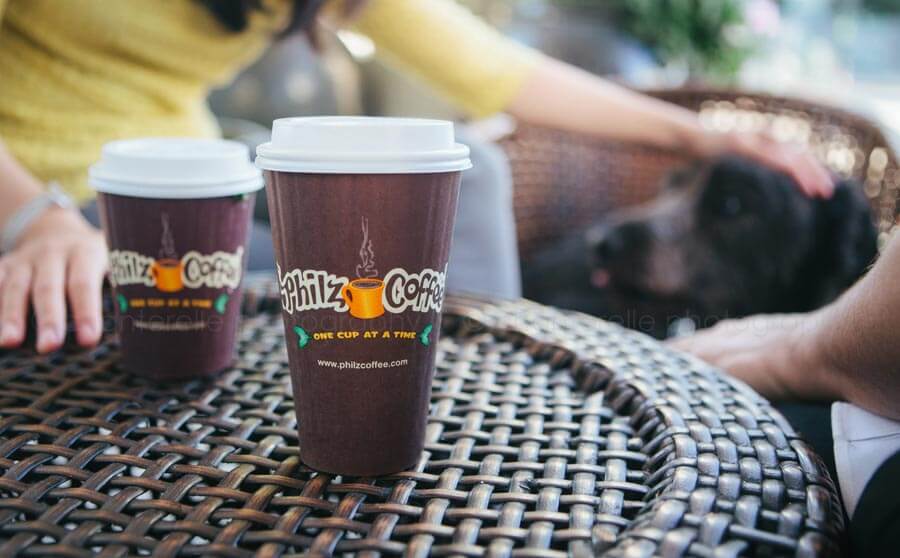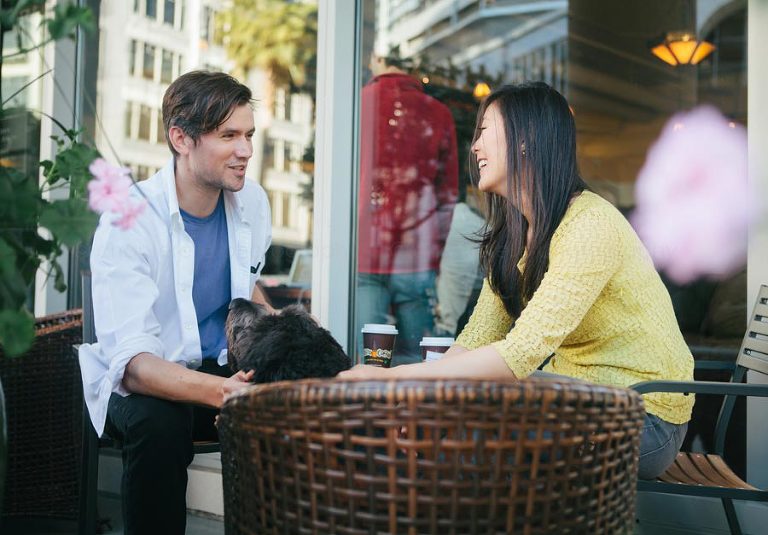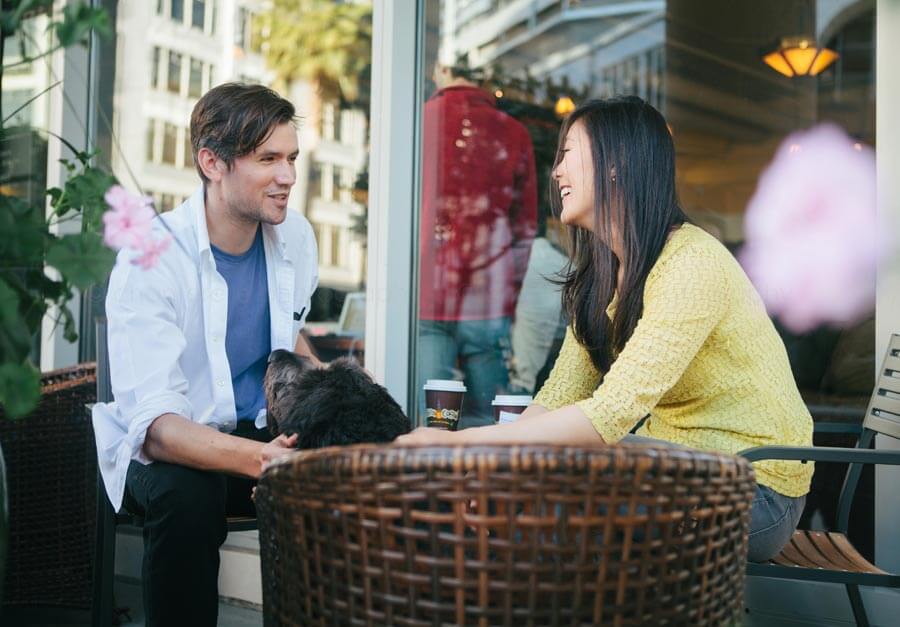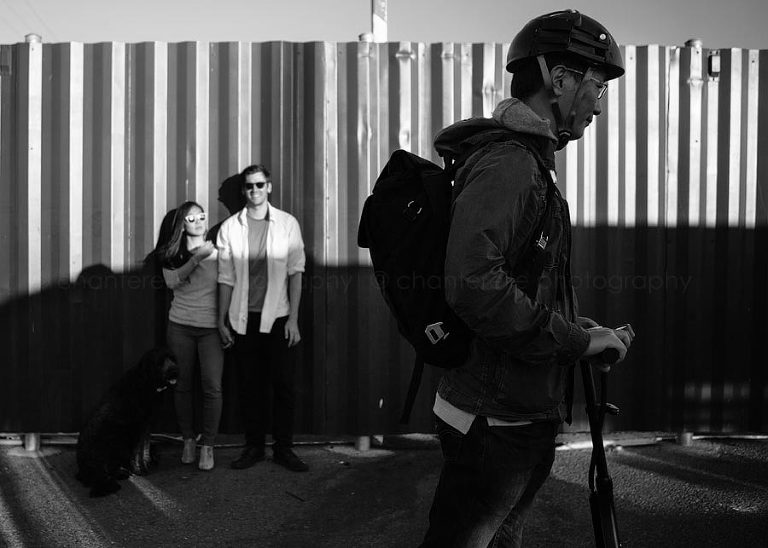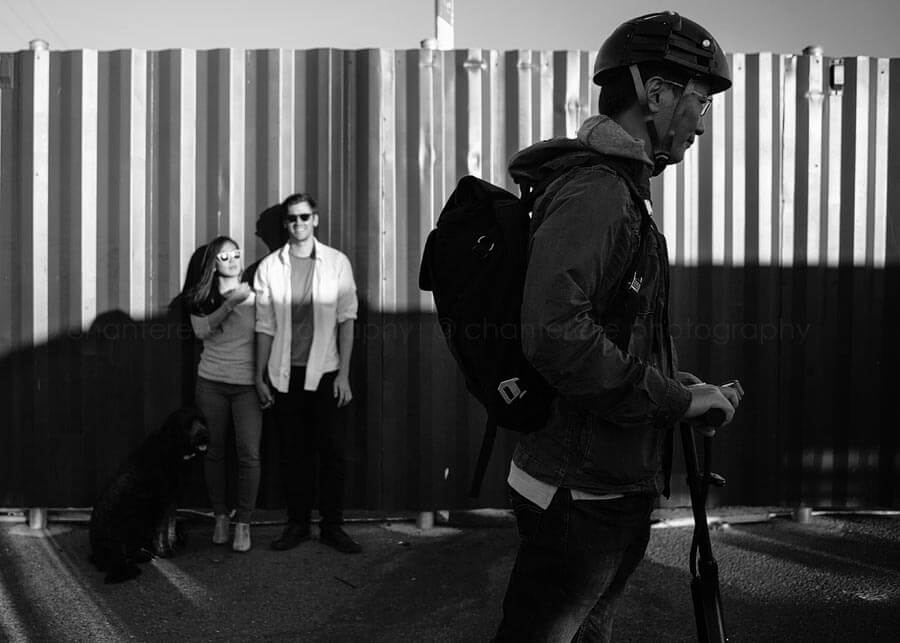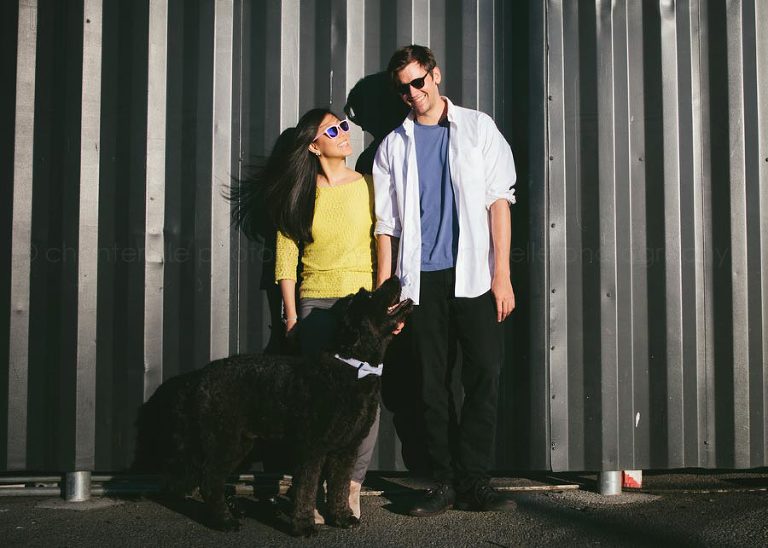 What you don't know about the next two pictures: Carl wasn't supposed to be in these.  Apparently he saw mom and dad snuggling and didn't want to be left out, so he decided to photobomb and then give me the side eye for laughing at his antics.   Elaine and Jordan are some of the most laid back people you'll ever meet, so naturally, they weren't bothered and decided to just go with it. 😀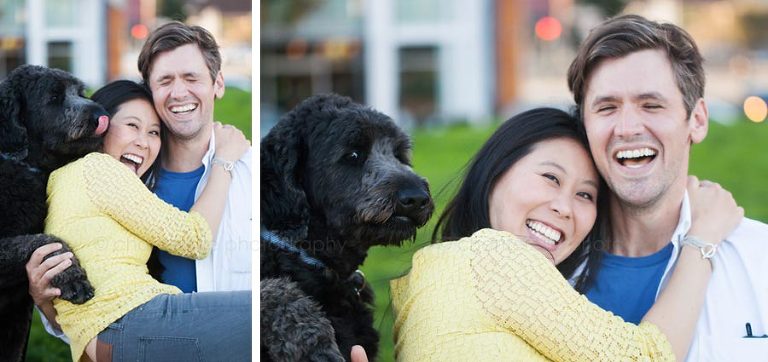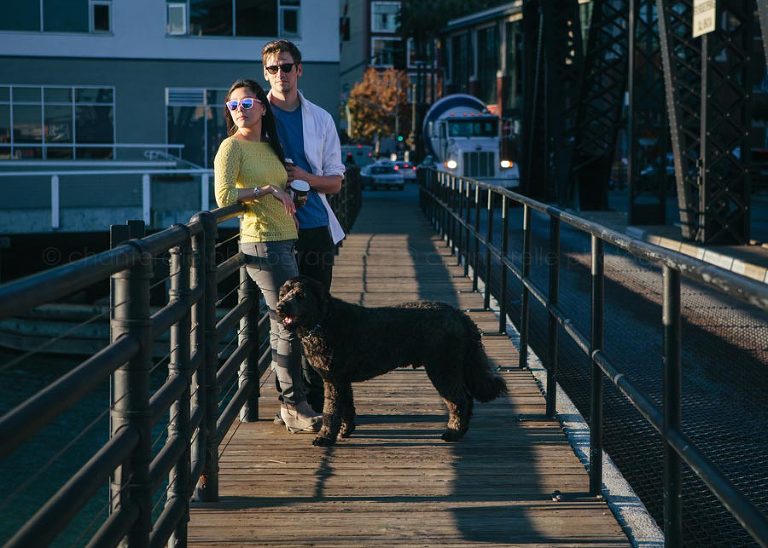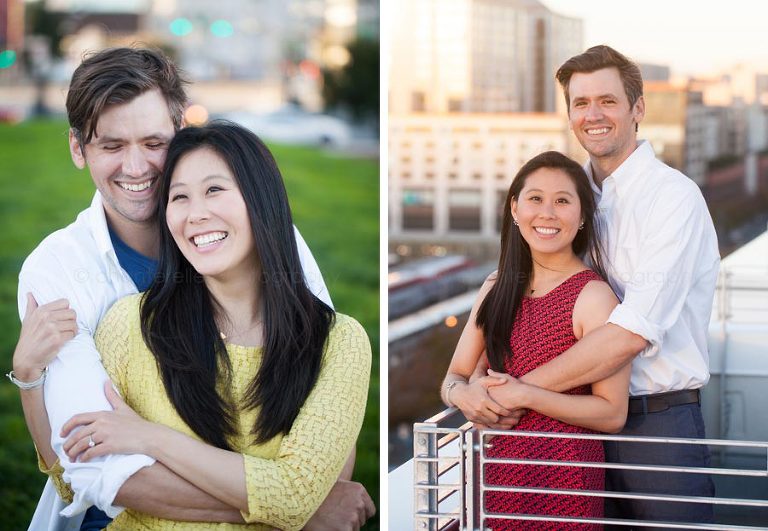 After stopping at a few other local favorites, we headed to their building's rooftop to grab a few pictures overlooking the city as the sun was going down (and the wind was kicking up).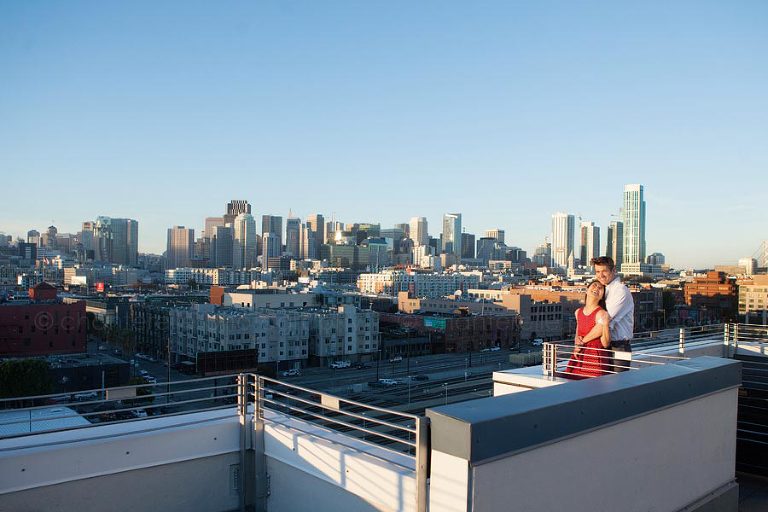 Even though I was born and raised in Northern California, I hadn't been to the city in a while and had almost forgotten what it was like to have to parallel park, feed meters, and pay bridge tolls.  When you move to Alabama, it doesn't take long to get spoiled with being able to whip into a parking lot, get what you need, and be home again in no time!  Stay tuned for pictures from Elaine and Jordan's Camp Hill farm wedding!