I'm grateful for all my brides, but it's always a little extra special when you get to shoot a friend's wedding. I've known Alison for several years now, and couldn't have been more excited for her when she got engaged. This one was in the works for quite some time – it only took Bob 9 years to pop the question. 🙂 She had mentioned in the past that if they were to get married, it would be in Hawaii, so I was just hoping that I'd be able to make the trip. I was honestly taken aback when she asked me to shoot it.
See, Alison and I became friends when we met at a conference – yeah, she also happens to be a professional photographer (no pressure there, right???). She's one of the funniest people I know too, so of course, she's a popular lady and has a ton of friends in the photography world. In other words, she had quite the pool to choose from – I had my guesses who she might pick, and none of those guesses was me. Needless to say, I was surprised to be asked, but honored to do it. I just told myself it had to be because of my mad ninja photography skills and dazzling personality, and not because her first 5 choices were already booked. 😉
I got to The Big Island a couple of days early, and the weather couldn't have been more perfect. When the wedding day at the Waikoloa Beach Marriott Resort rolled around, things started off a little….well…A LOT…windy. Like "the-hotel-got-a-wind-advisory-from-the-national-weather-service-and-you-might-need-to-move-your-ceremony-location" kind of windy. We hoped it might die down in time for the ceremony, so in the meantime, we just went about our business. The perfectly tropical bouquet from Passion Flowers by Nalani was decorated with Alison's grandfather's union pin: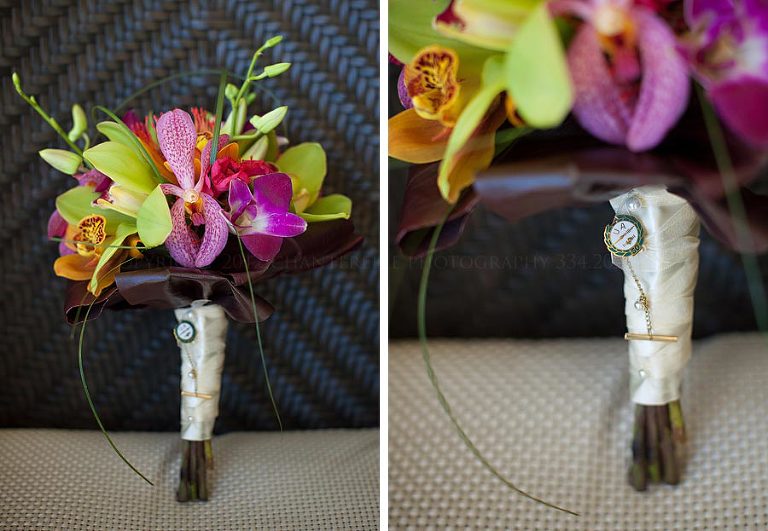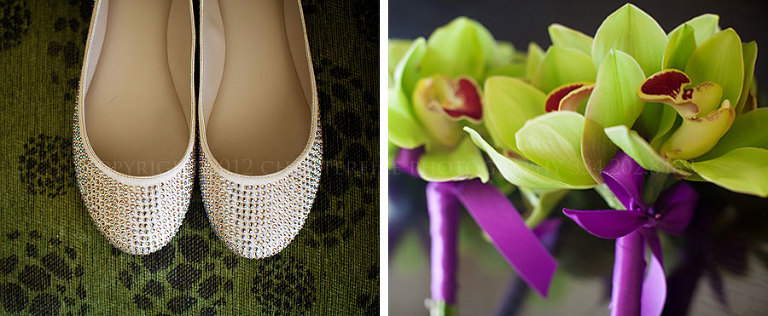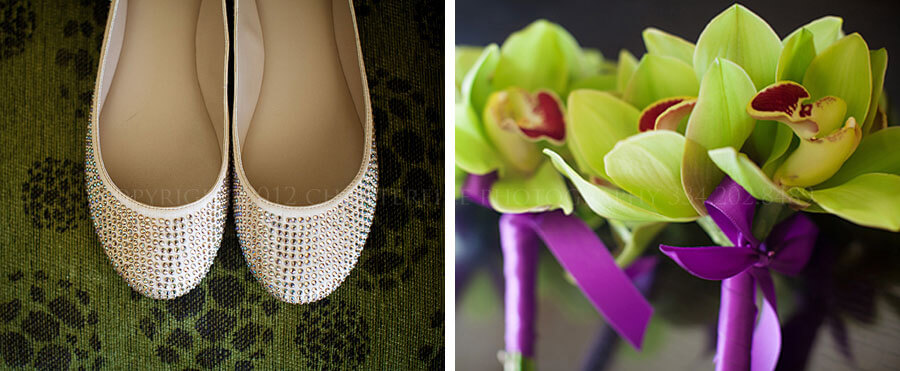 The picture on the bed is of Alison's grandparents on their wedding day. 🙂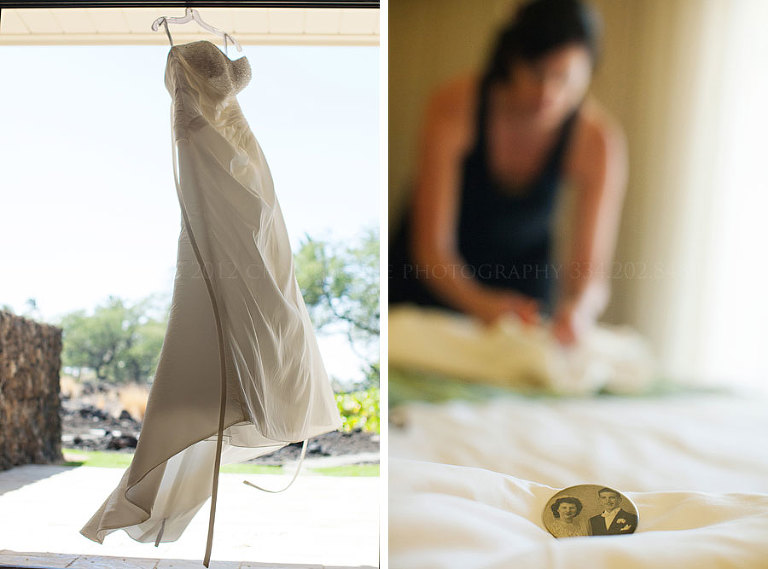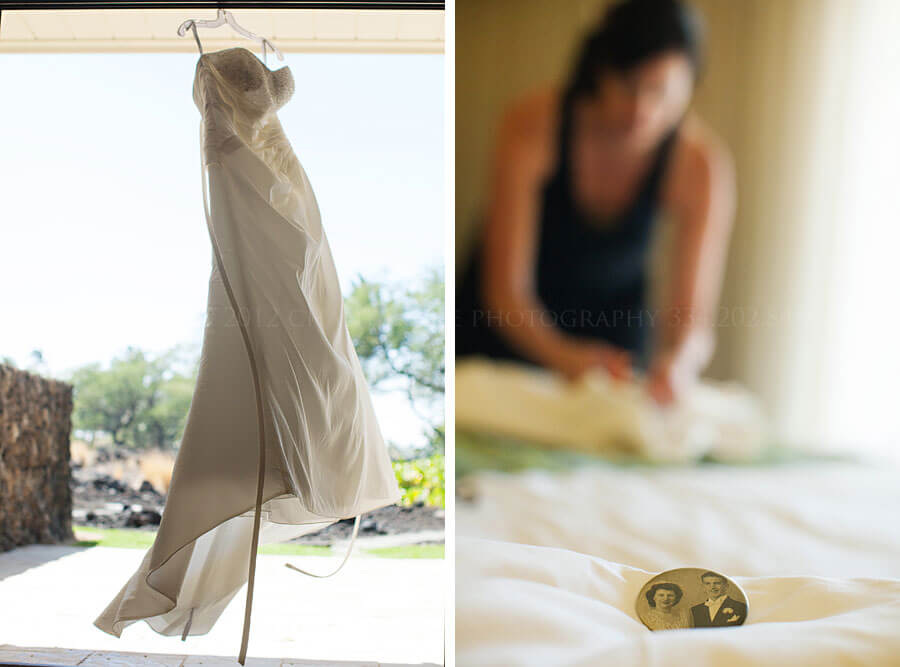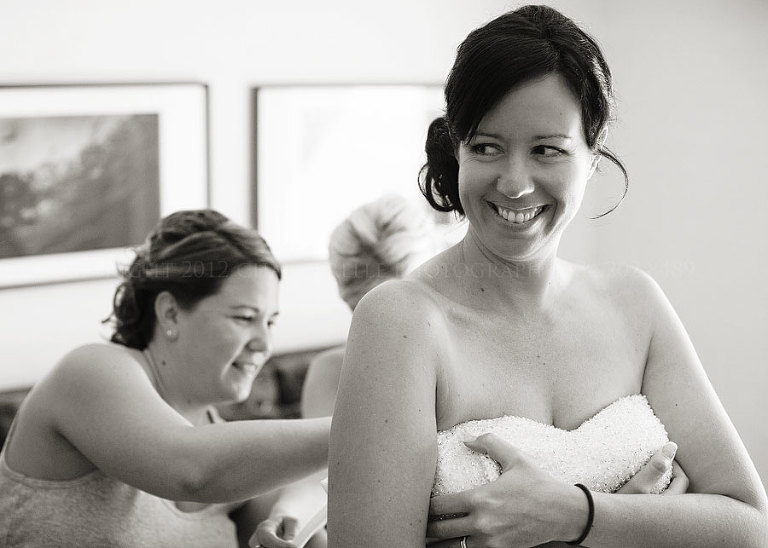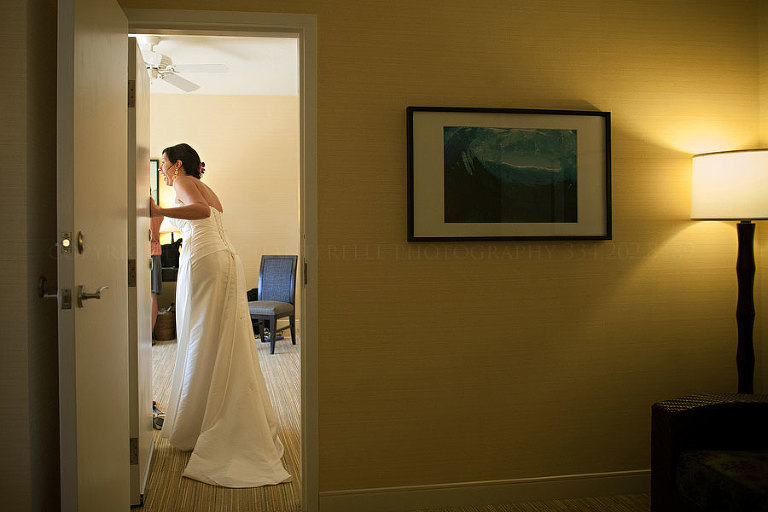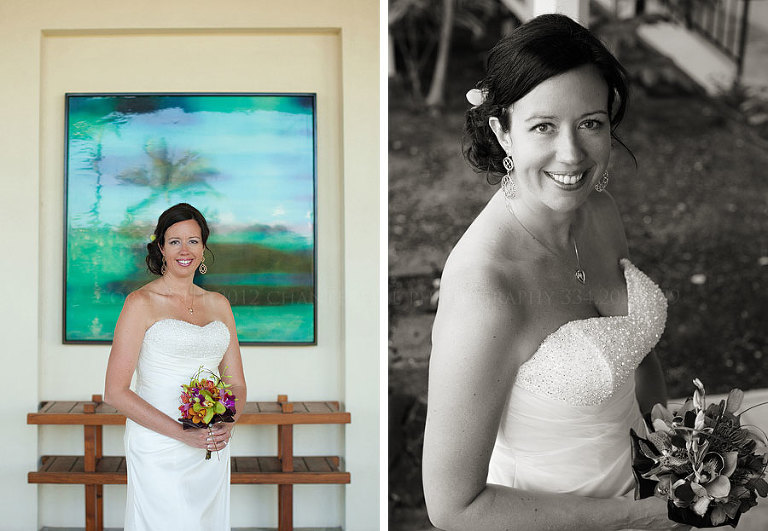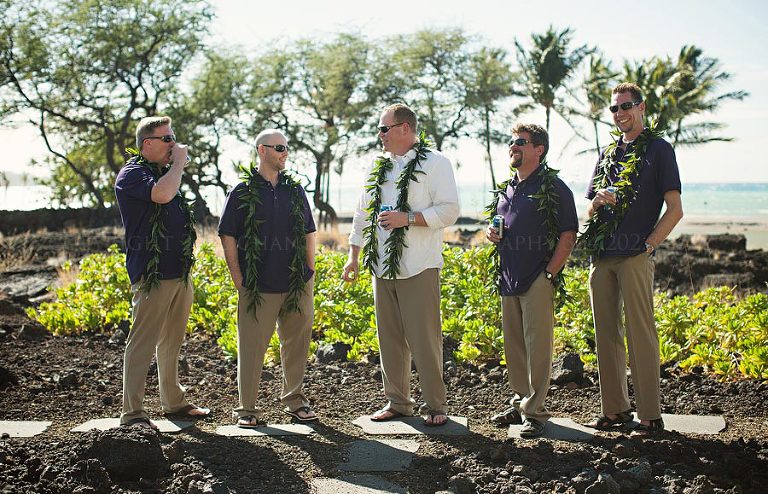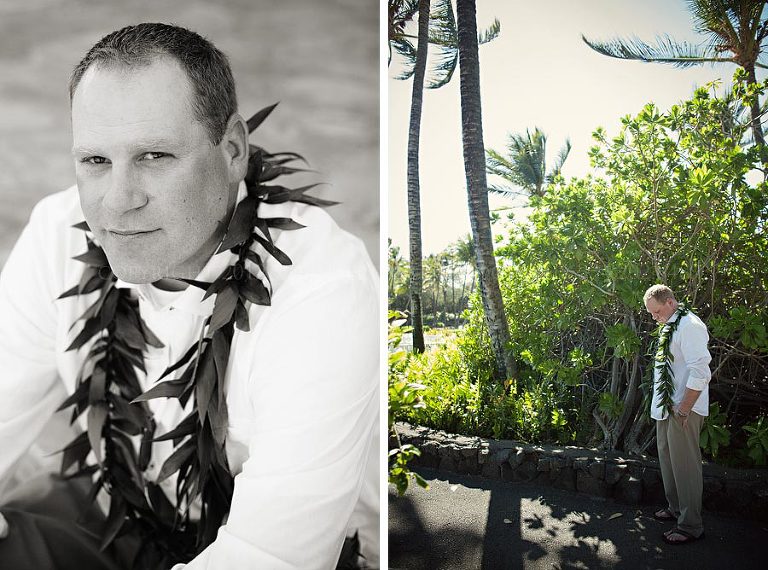 If you know Alison, you know this is totally normal: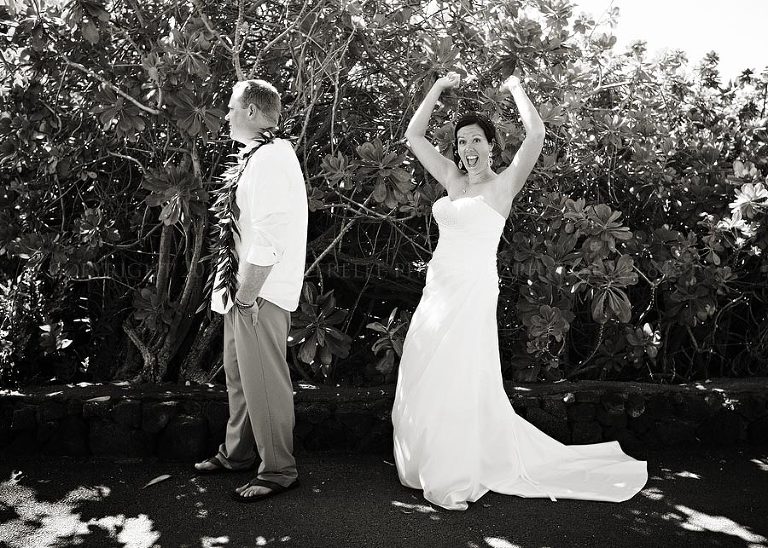 To give you an idea of just how windy it was, check out how wrecked my hair is (thanks Rachael Silvers for the pic!). This was near the site where they originally planned to have their ceremony – it didn't take long for them to make the call to move it to the garden on the other side of the hotel (which turned out to be a great spot).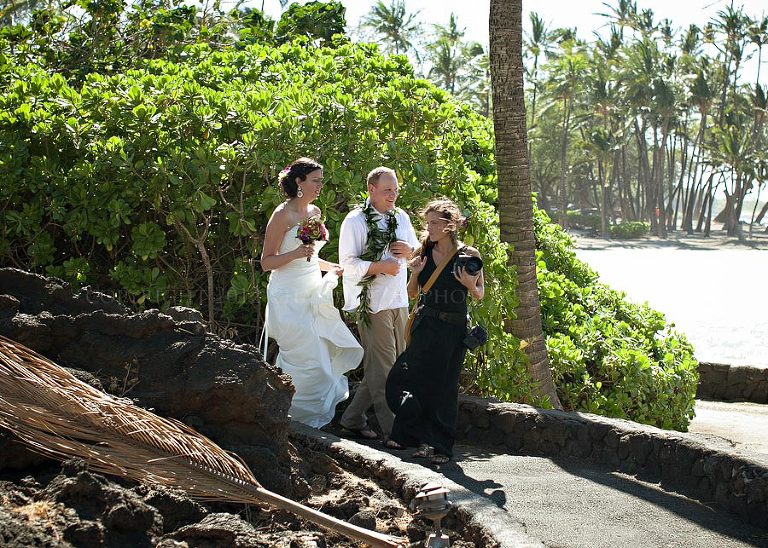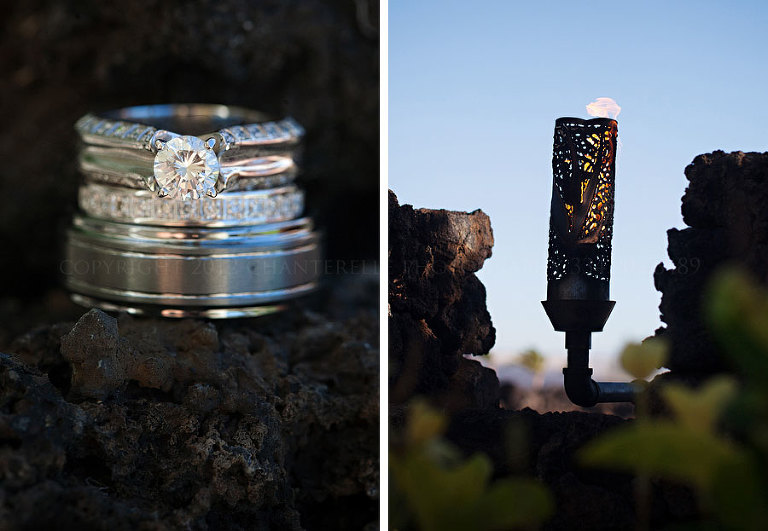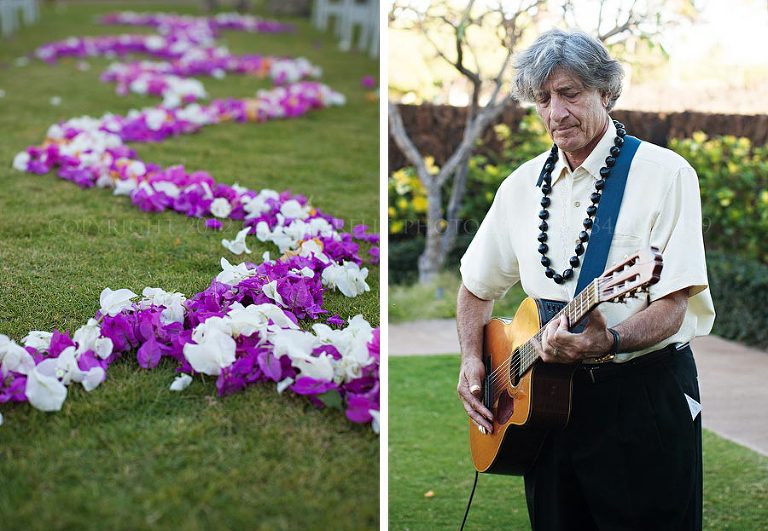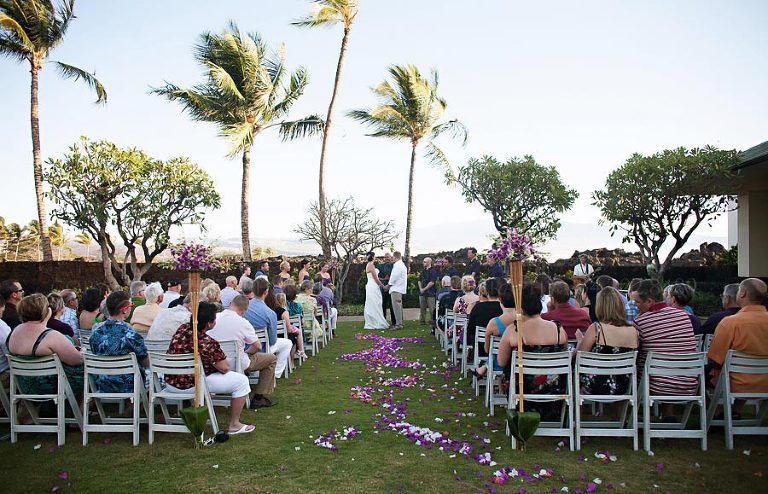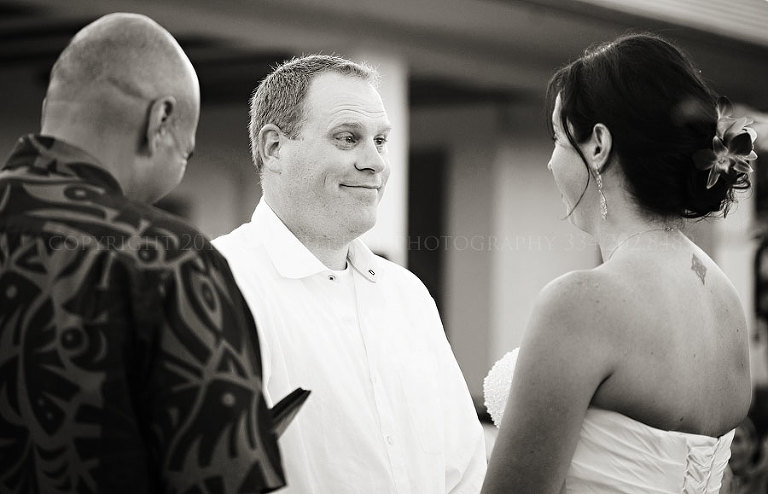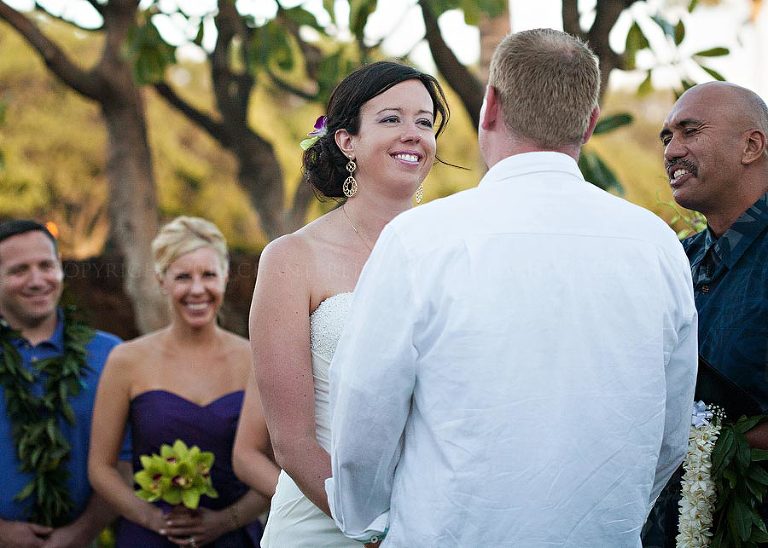 Their officiant was awesome – he sang in Hawaiian at the start of the ceremony: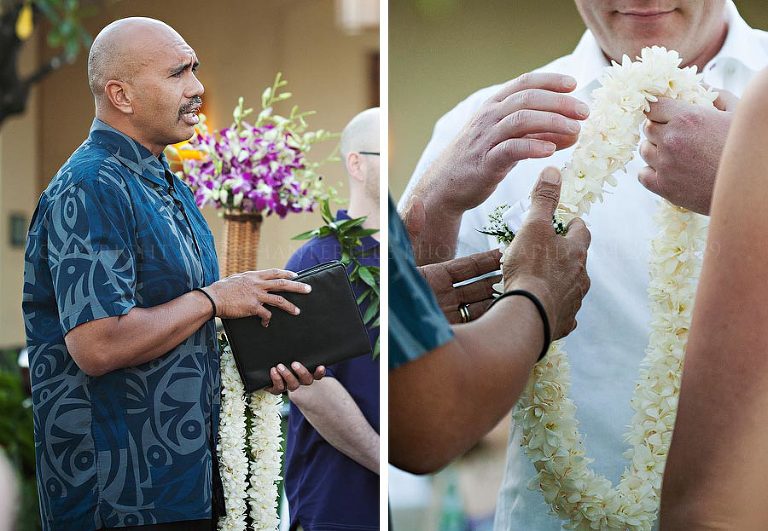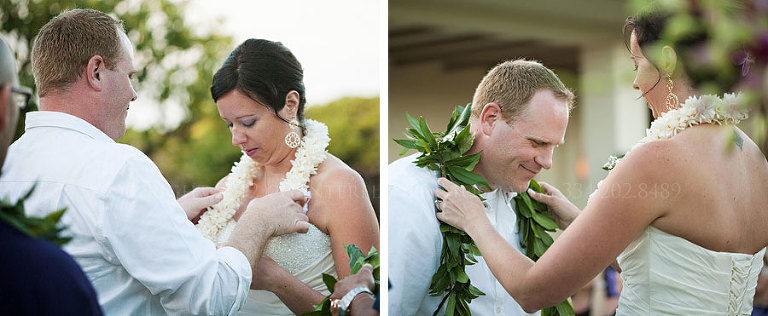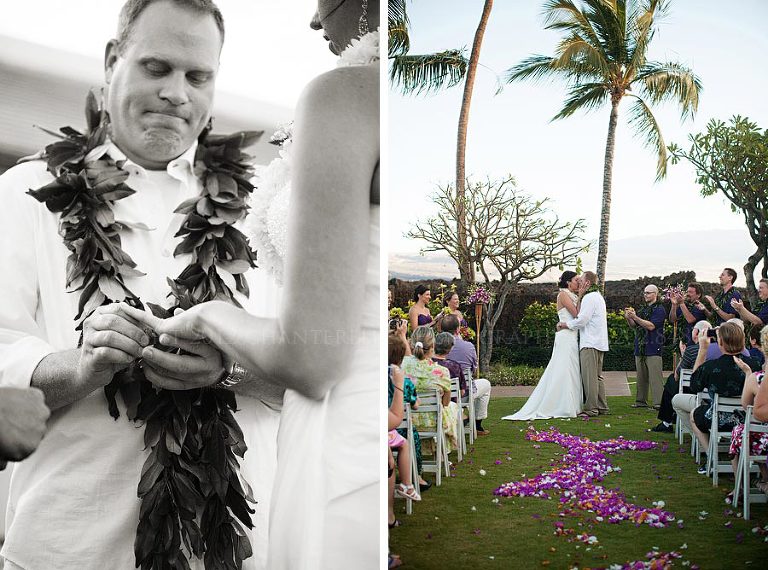 Most destination weddings I shoot have around 30 guests. Alison and Bob had a HUGE turnout, especially considering that most were coming all the way from Chicago or Canada!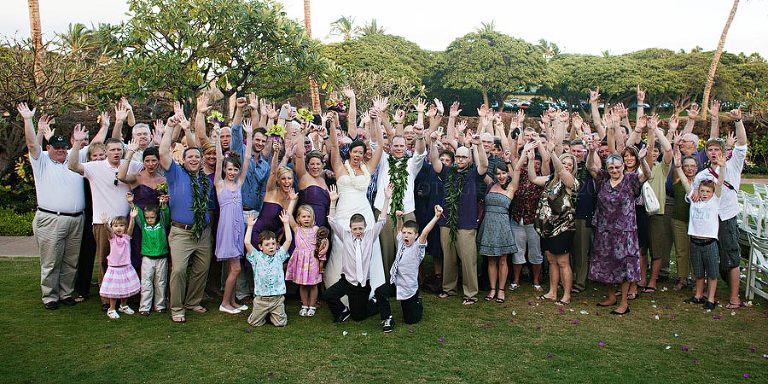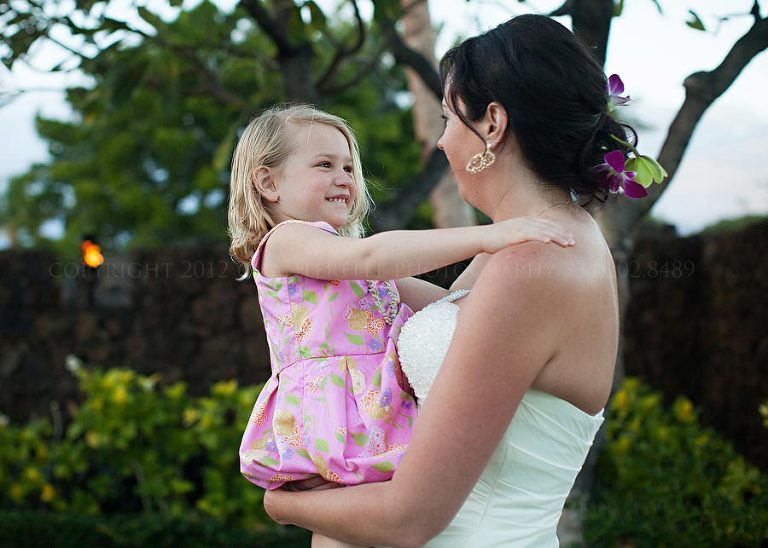 If you're getting married in Hawaii, what else would you have besides a luau-inspired menu?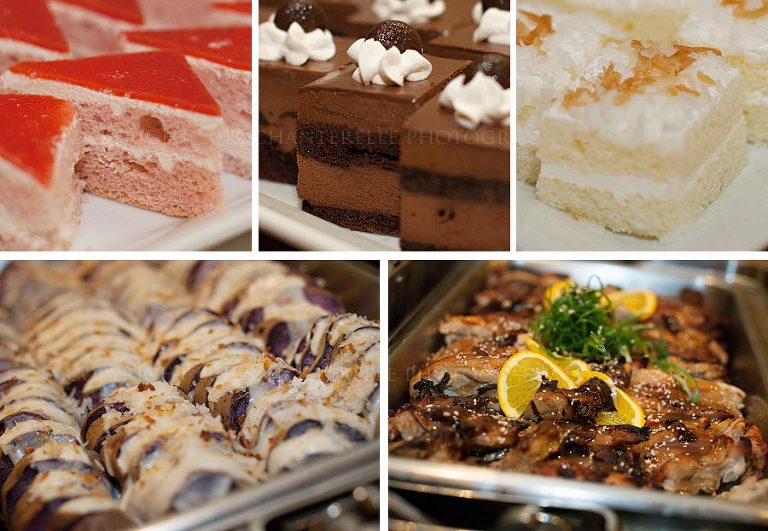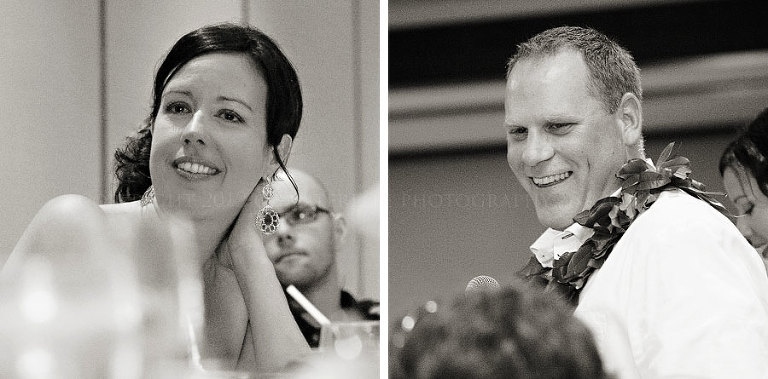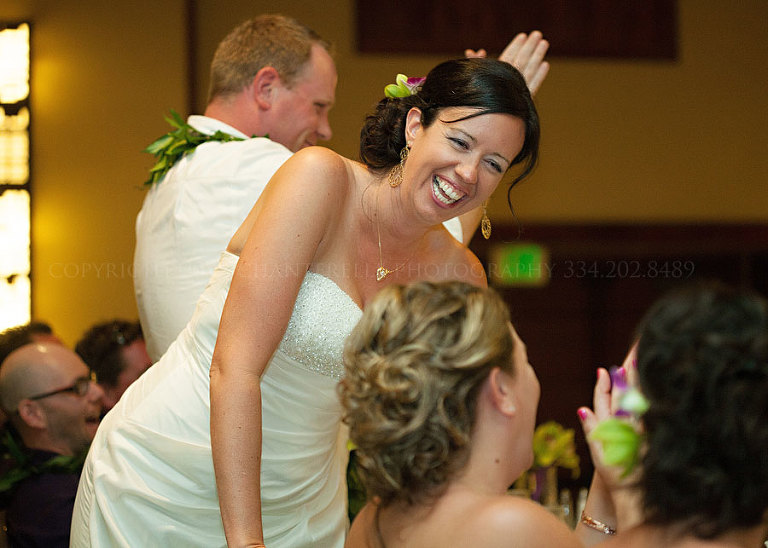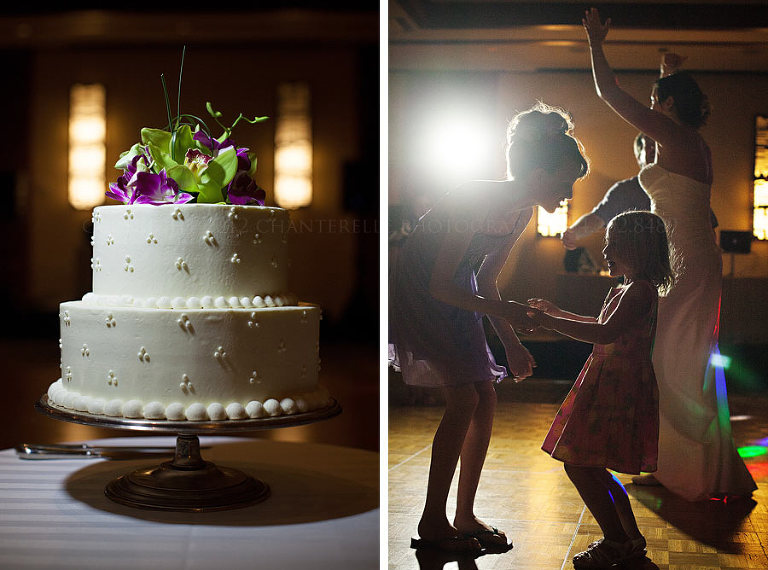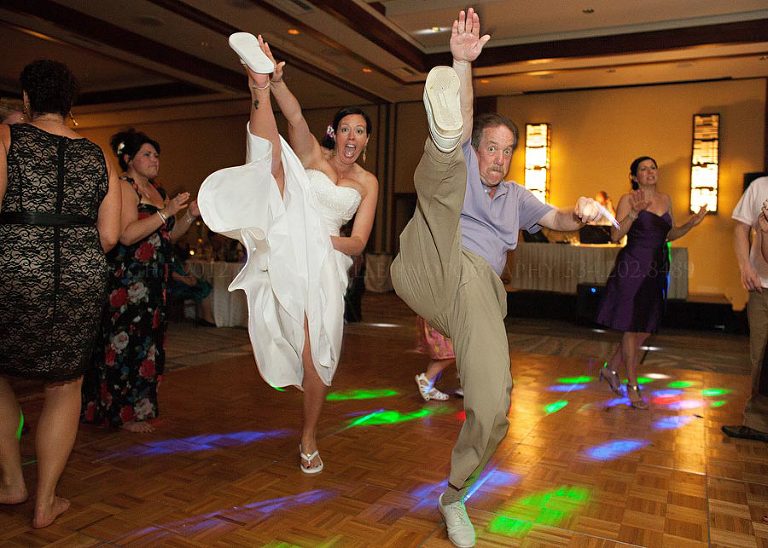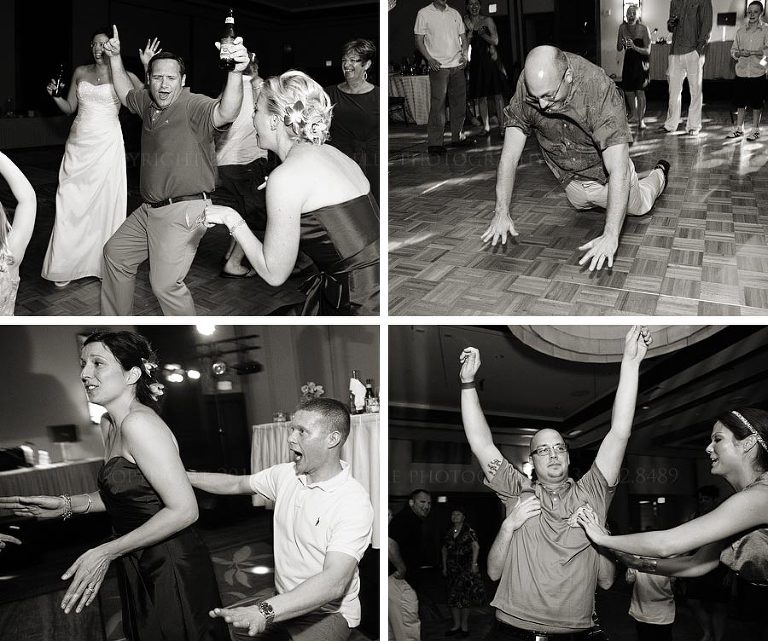 Alison & Bob: here's hoping the next vow renewal I shoot in Hawaii is yours, and it's full of rainbows and mahalos. 🙂