When my buddy and photographer extraordinaire Judy Cormier offered me the chance to second shoot a wedding with her in Manhattan, I was thinking, "Like I'm gonna say no to that?!?!" Carole and Steve (and Judy) are Canadian, so they're no strangers to cold weather – which was obvious considering they planned a late winter outdoor wedding in the middle of Central Park!


There was a huge snowstorm the day before the wedding, which blanketed everything in a thick coat of white. Carole's two boys made the trek through the snow and ice to walk their mom up these steps and down the aisle.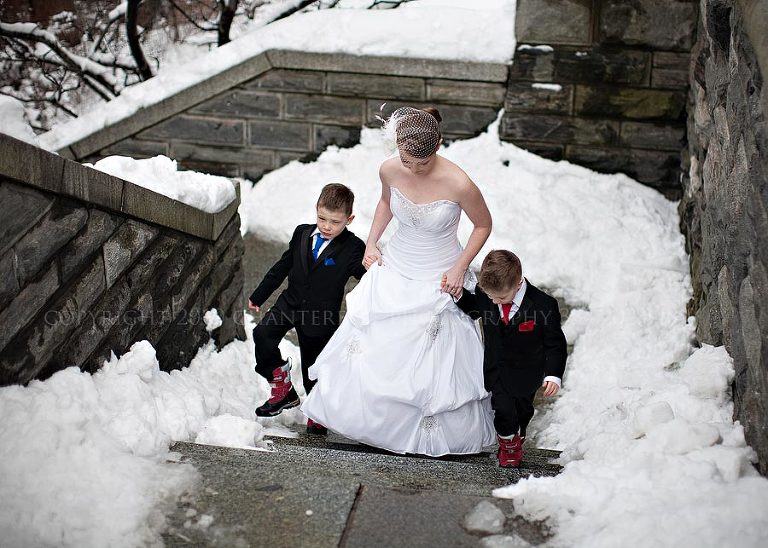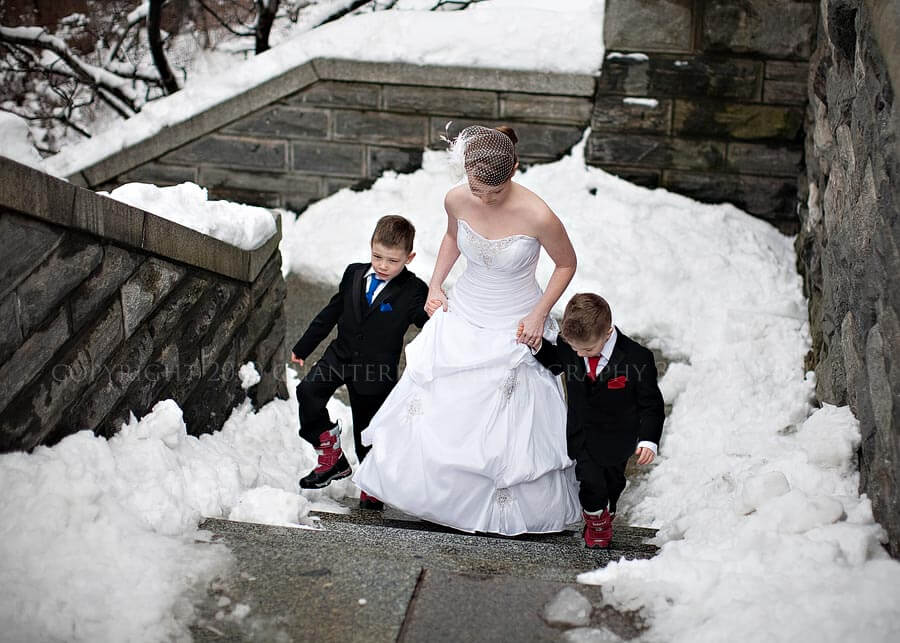 The ceremony was held just outside Belvedere Castle. Apparently the sight of a wedding taking place attracts a lot of attention from tourists – we were surprised at how many people took pictures!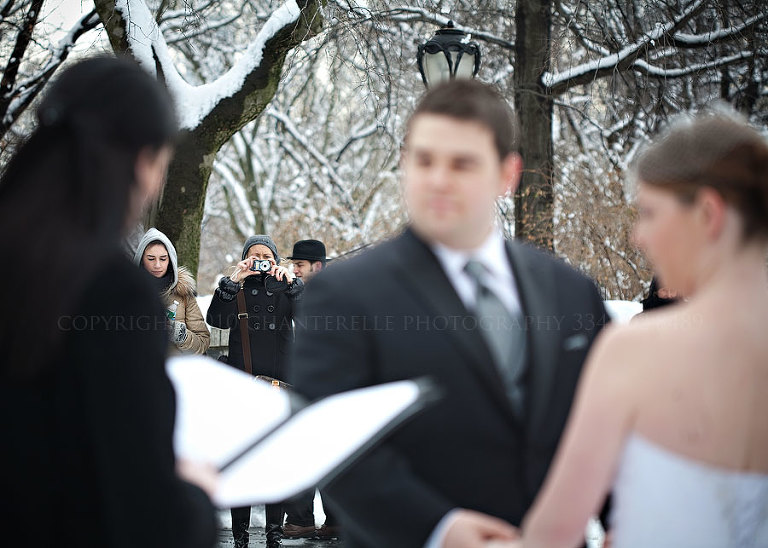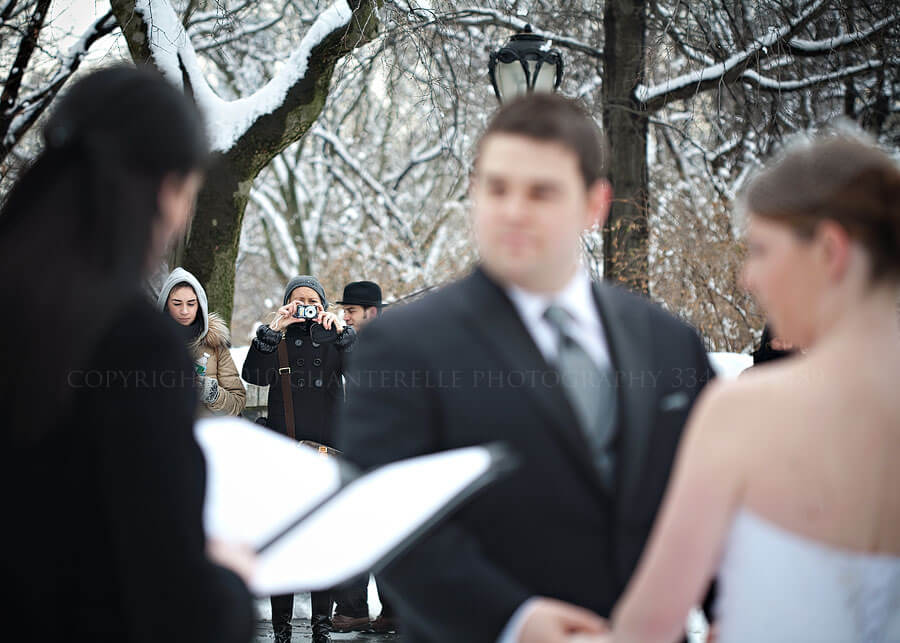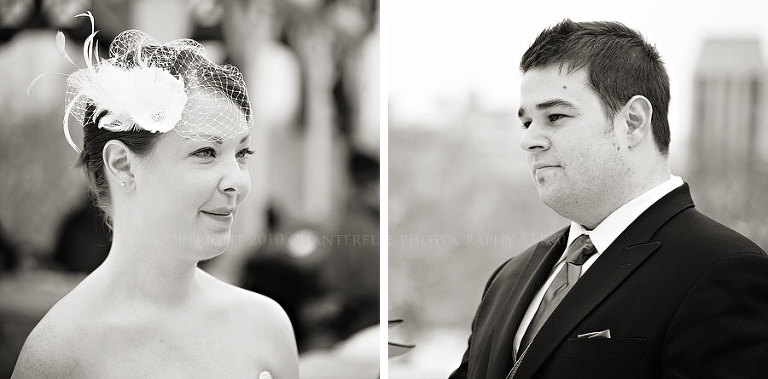 Love the tall buildings in the background of their ceremony site. After the kiss = time for pictures!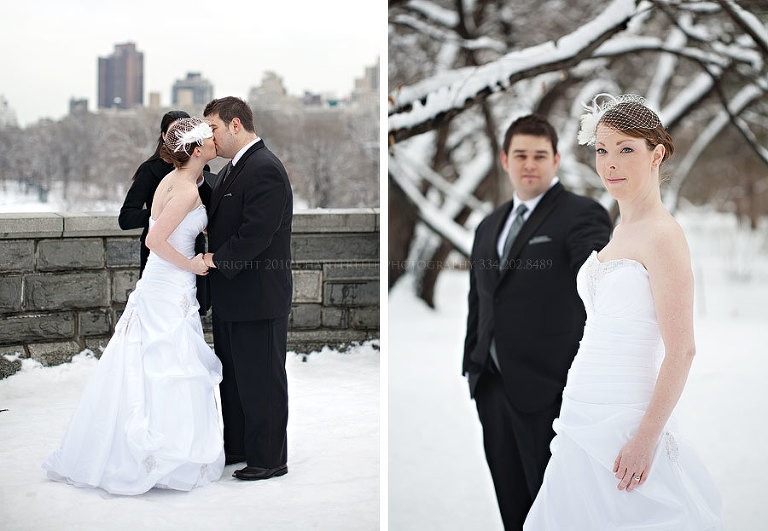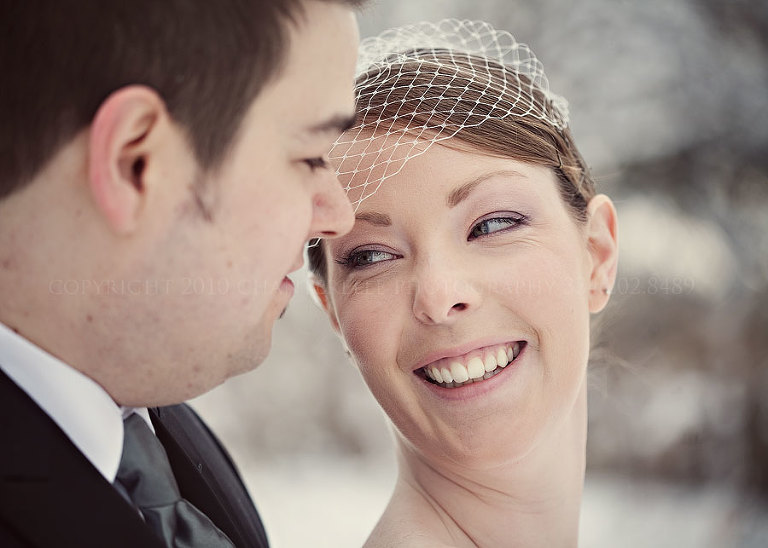 Picture time is all fun and games until snow randomly falls from a tree limb above you and goes straight down the back of your dress!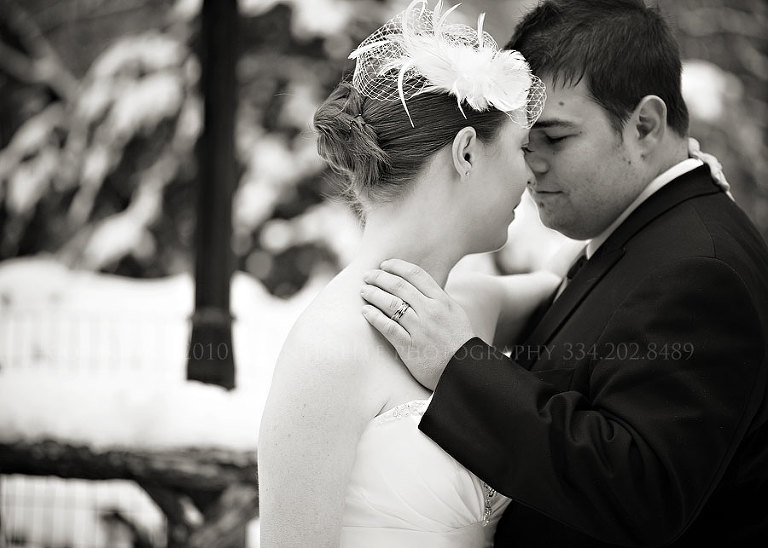 The boys were looking forward to the snowball fight they had all planned ahead of time: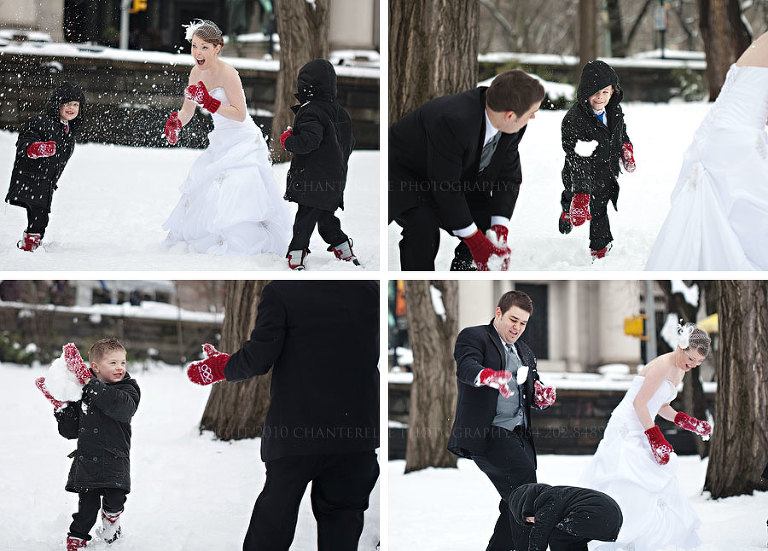 Did you catch the little tribute to Canada (hint: check out the Vancouver Olympic mittens)?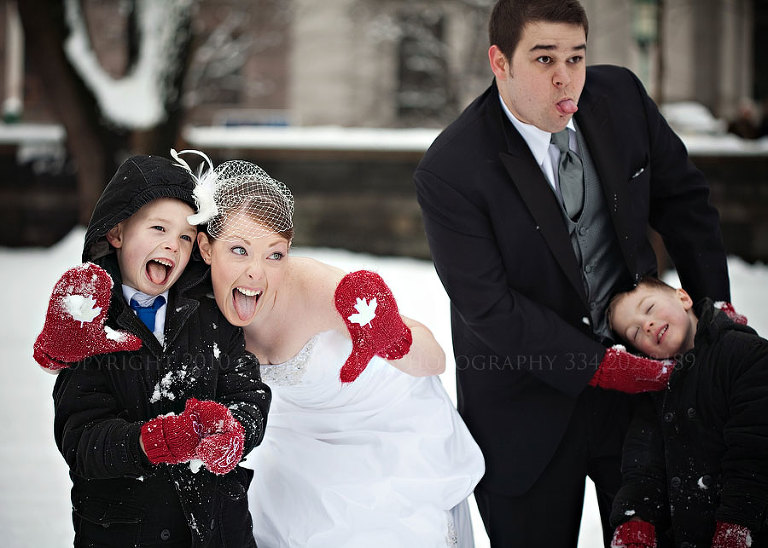 Gotta love people who make time for great pictures – Carole and Steve rented a limo and planned some time between the ceremony and dinner so that we could go around Manhattan and take pictures at some of the most famous spots in the city.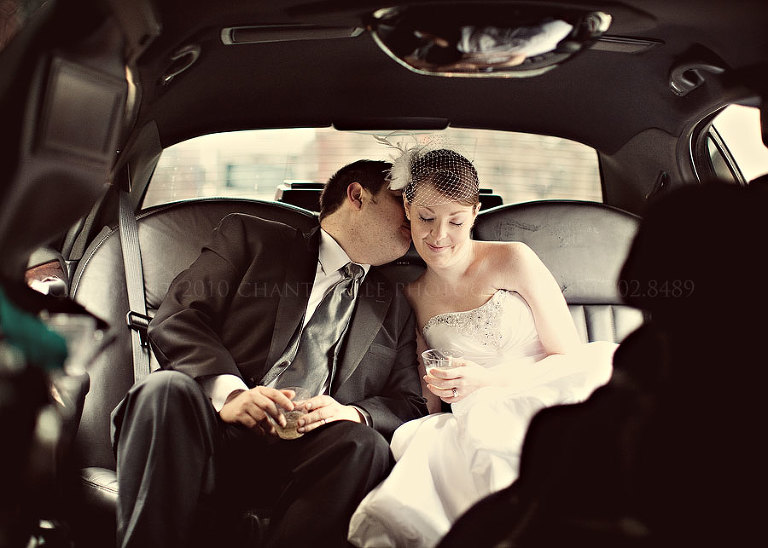 Hello Brooklyn Bridge!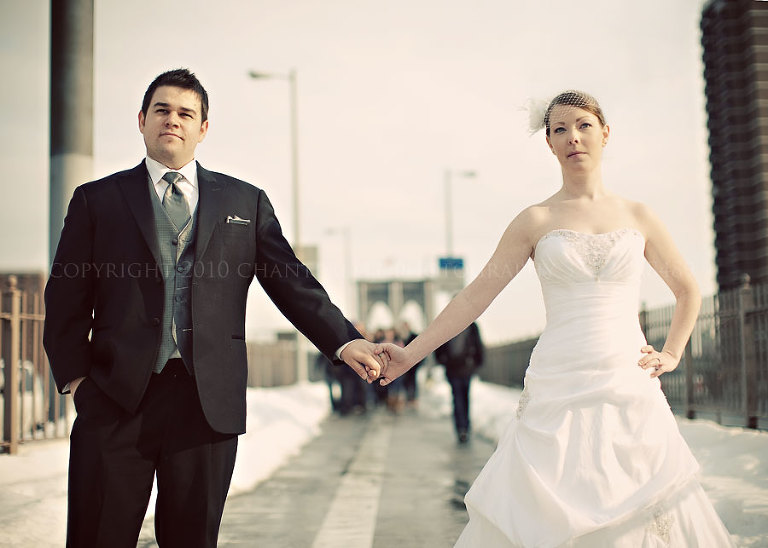 They attracted a lot of attention in Times Square. There were a lot of "Congratulations!" and "You look beautiful!" being called out, which was really nice. Someone even asked if it was a real wedding or if it was a model shoot.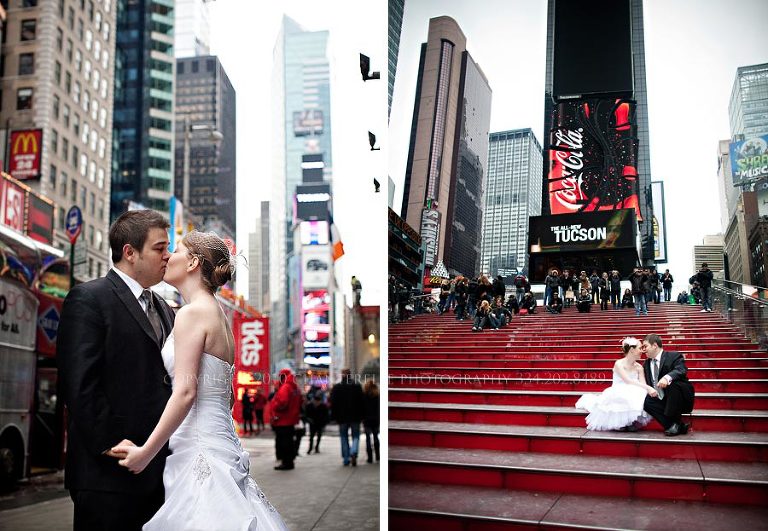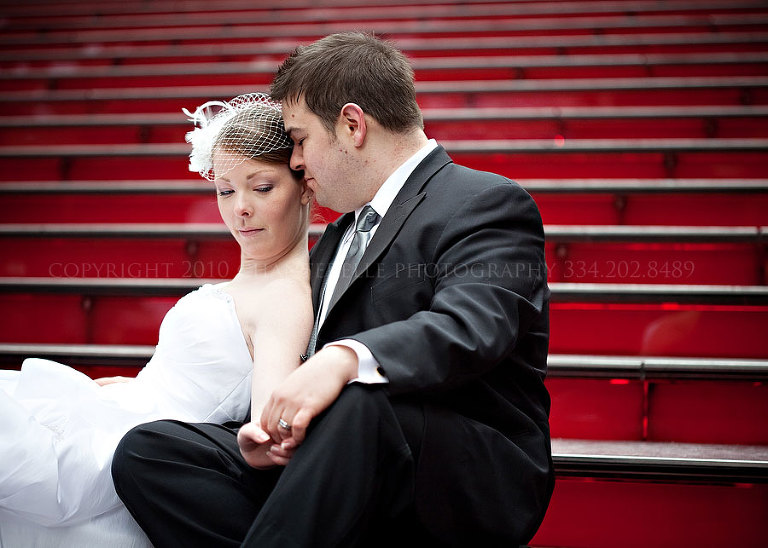 One of the prettiest (and busiest places) in the city, Grand Central Terminal: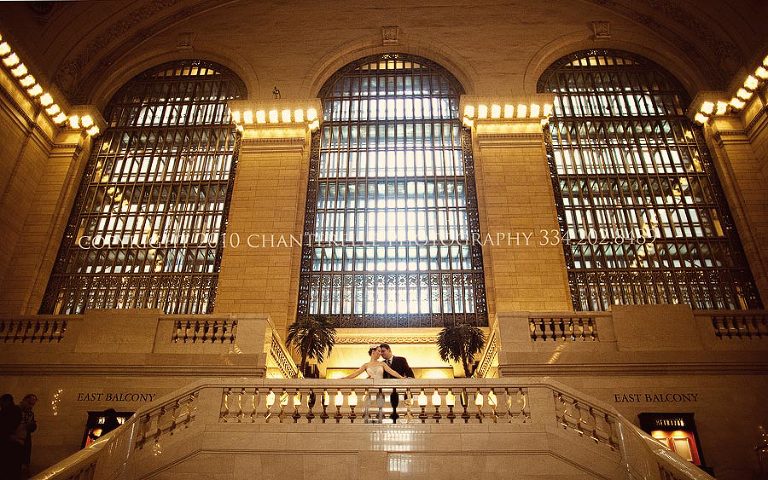 This was a really difficult shot to get. We needed people to walk by to get the sense of motion around Carole and Steve, but people were actually stopping and avoiding us because they thought they were getting in the way of the picture. And who says New Yorkers are rude?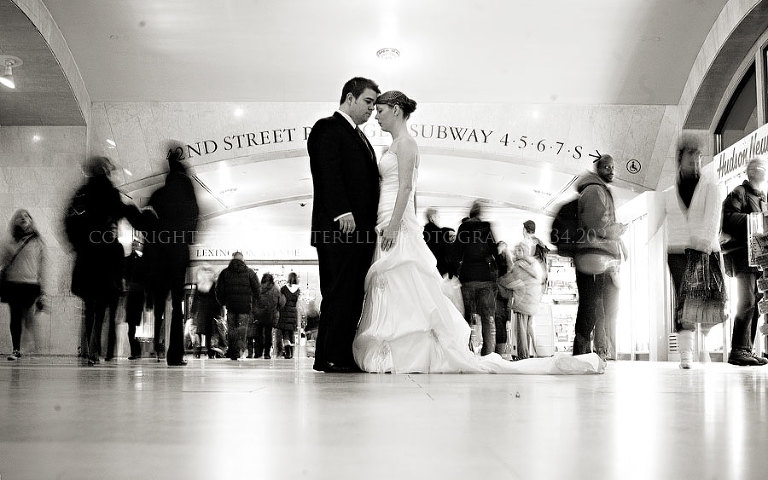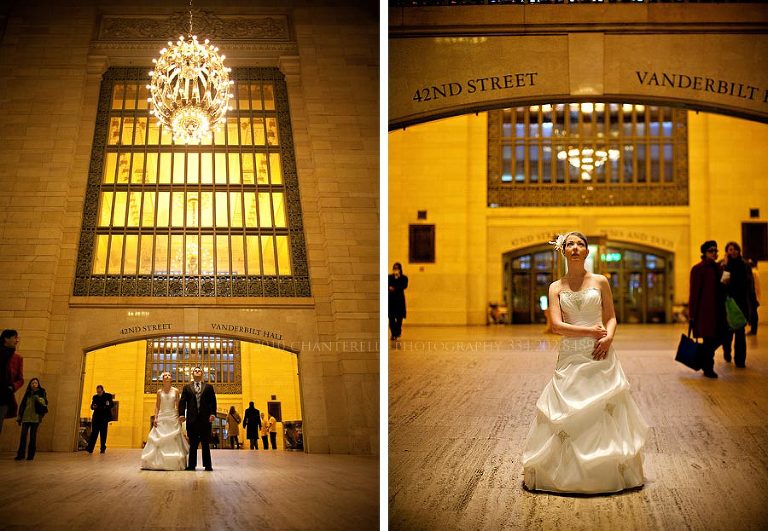 After an intimate dinner with their family and friends, the happy couple treated everyone to a private tour of the city on a double decker bus. We were invited along, which made me happy because I got my favorite picture of the day. 🙂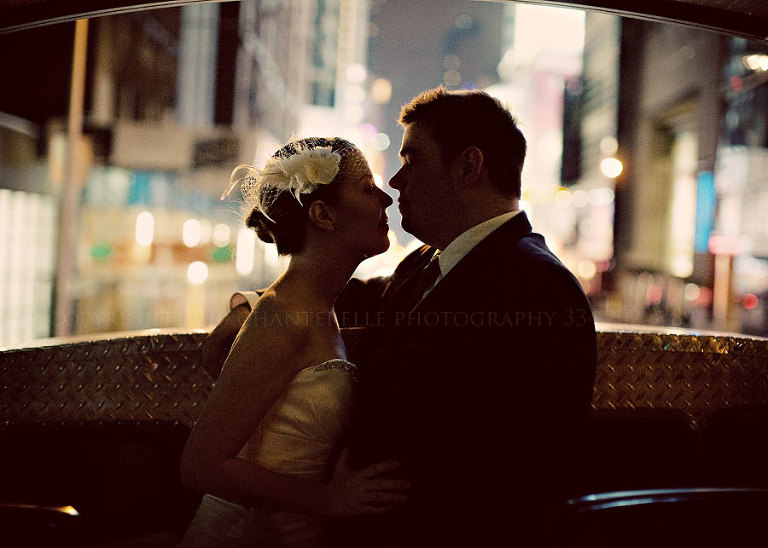 Special thanks to Carole and Steve for letting me be a part of your very cold and awesome day, and to Judy and Darsi for letting me climb the icy stairs of death with them!