If we're friends on Facebook, you might remember how their story began: once upon a time, a boy and a girl went to college and met at a bar. When they decided to live happily ever after, we went back. 🙂 But I'm getting ahead of myself – of course there was more to the story of their wedding day that happened BEFORE we went back to that bar! From the beautiful invitation calligraphy (courtesy of Lettering by Liz) to the Badgley Mischka shoes, Courtney had her wedding planned down to the very last detail: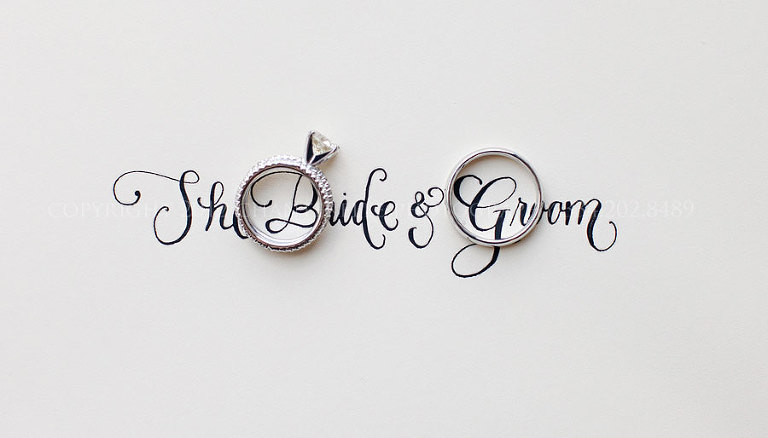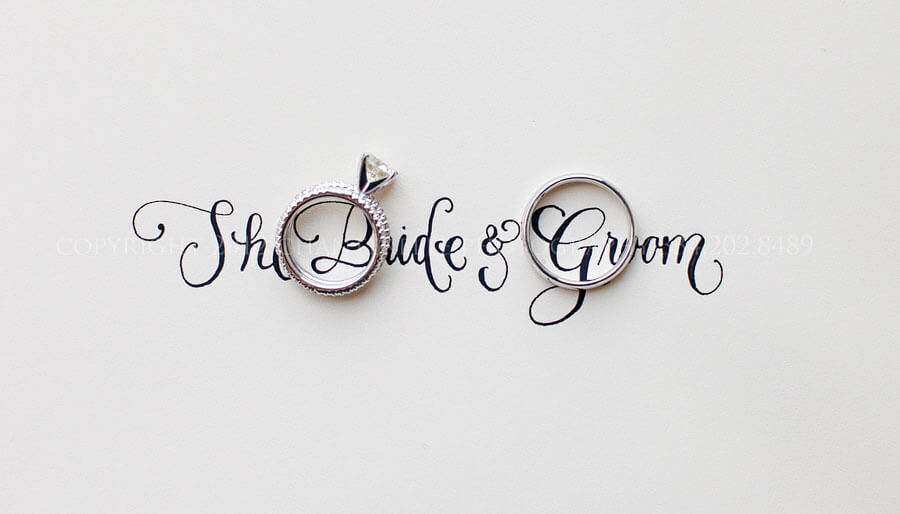 After a little hair and makeup magic (by Gena Harper and Candice Holloway), she slipped into her Legends by Romona Keveza gown at the Auburn Hotel and Conference Center, just a few rooms away from her husband-to-be: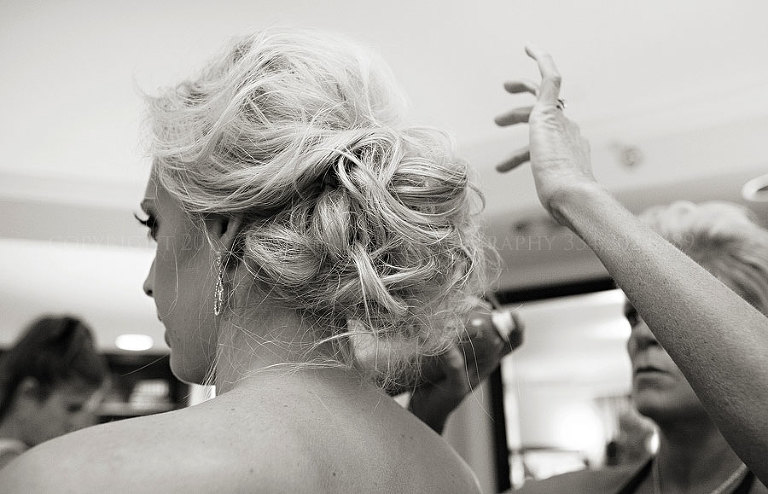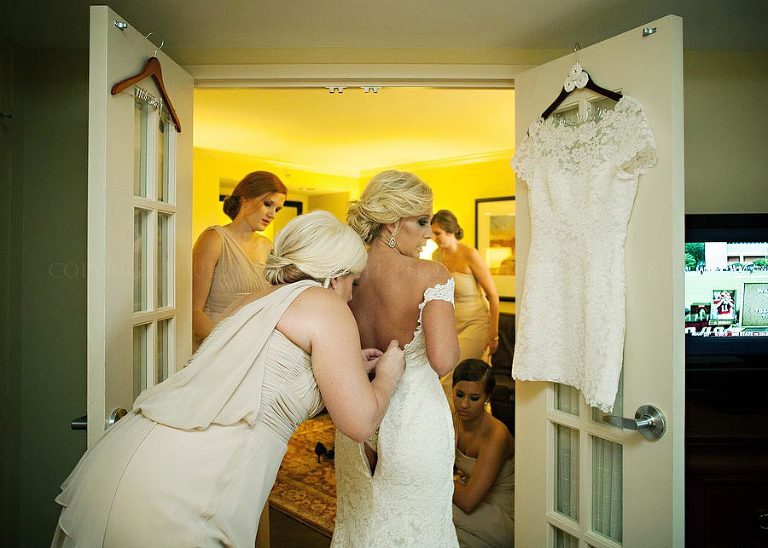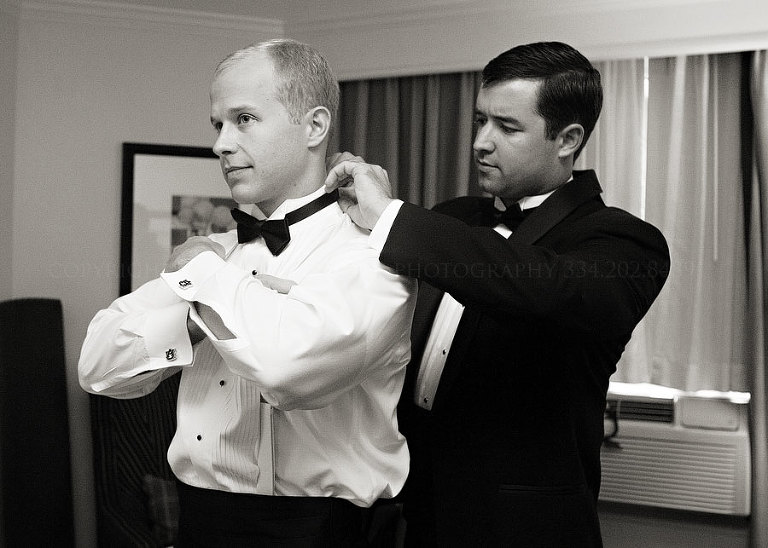 Since Courtney wanted pictures in several locations, she smartly rented a swanky party bus from Camelot Charters to transport the bridal party. So after a quick trip to the ceremony venue (Auburn United Methodist Church) for a few pictures, we all hopped on the bus to head to the reception venue, Fountainview Mansion. But first, we had to make a pit stop to make sure the wedding party had the proper…umm…refreshments. 😀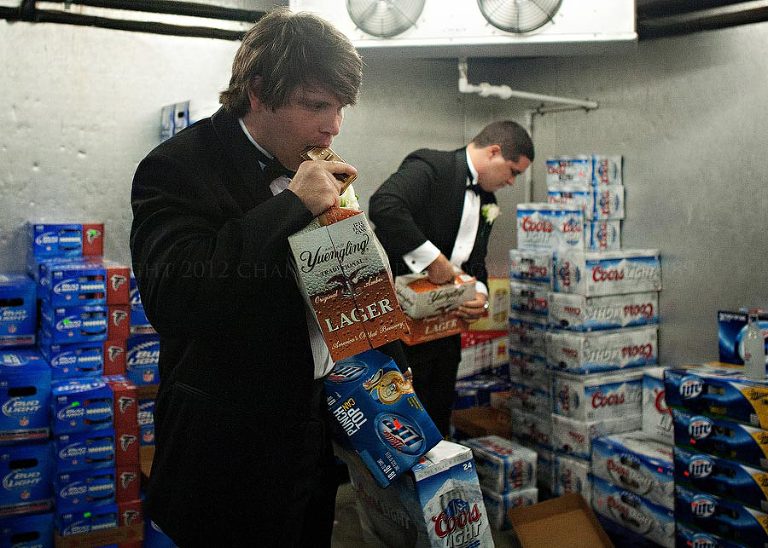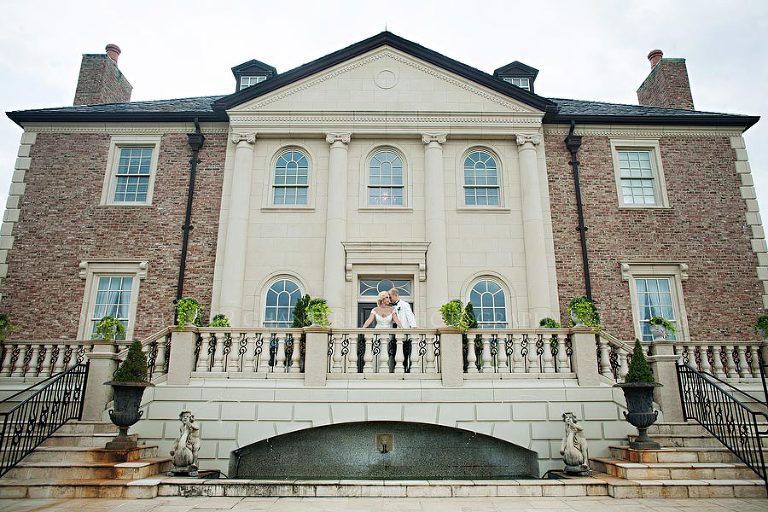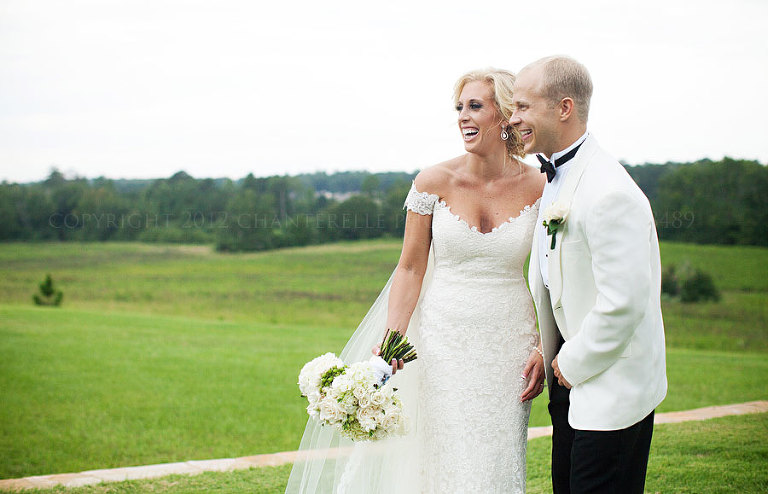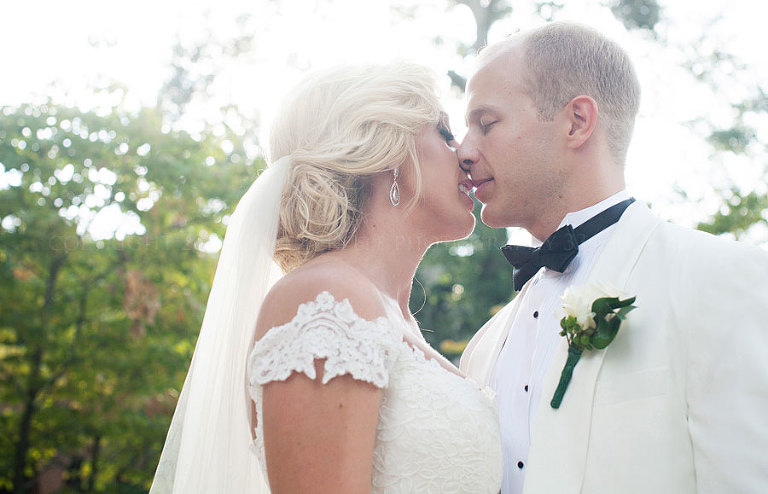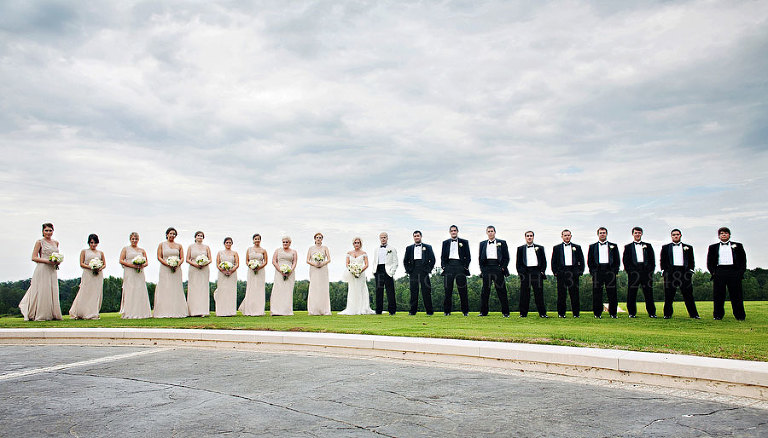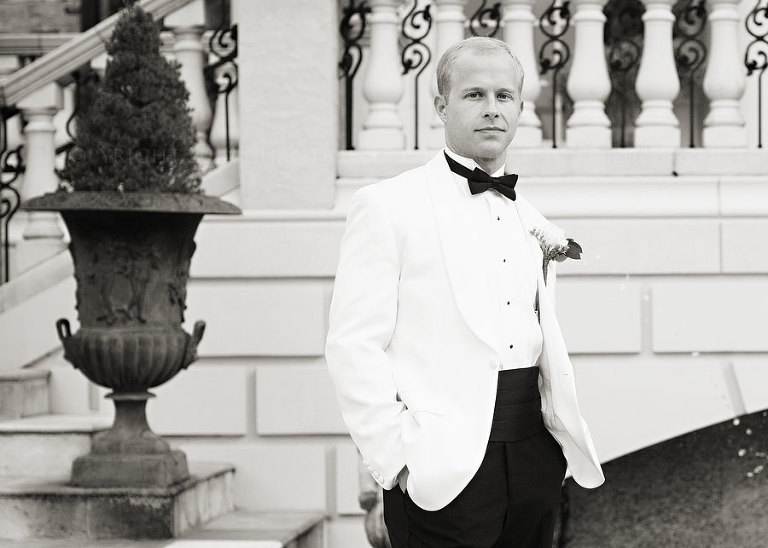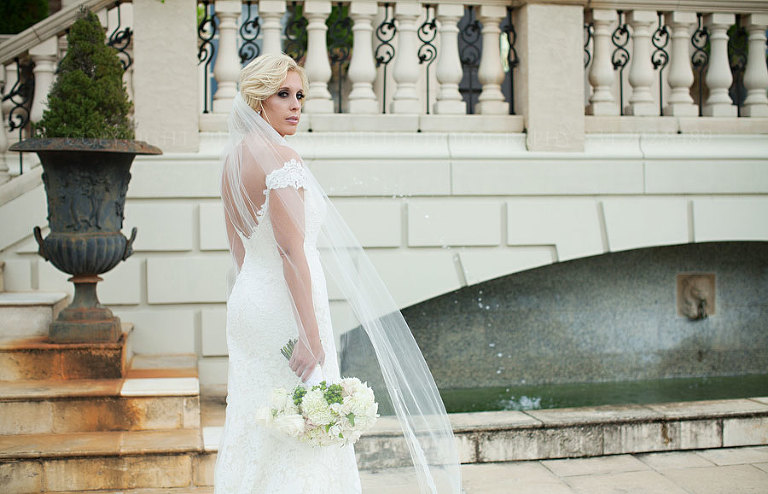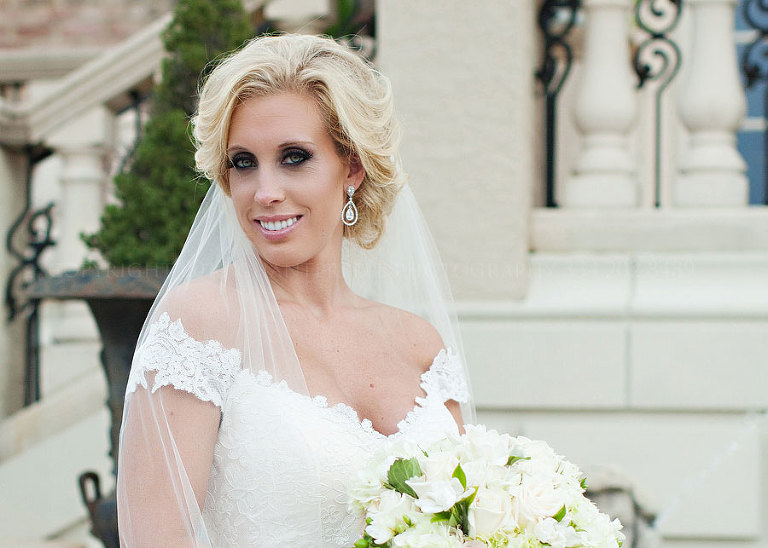 Seems kind of odd to say I went to a bar during a wedding, but it couldn't have been more appropriate considering the circumstances.  Before heading to the ceremony, we went to Quixotes, the site of Courtney and Greg's fateful meeting.   Even though the bar wasn't open at the time, the staff was nice enough to let us in, and the groomsmen were nice enough to spot me while I scurried up to the top of a not-so-sturdy barstool: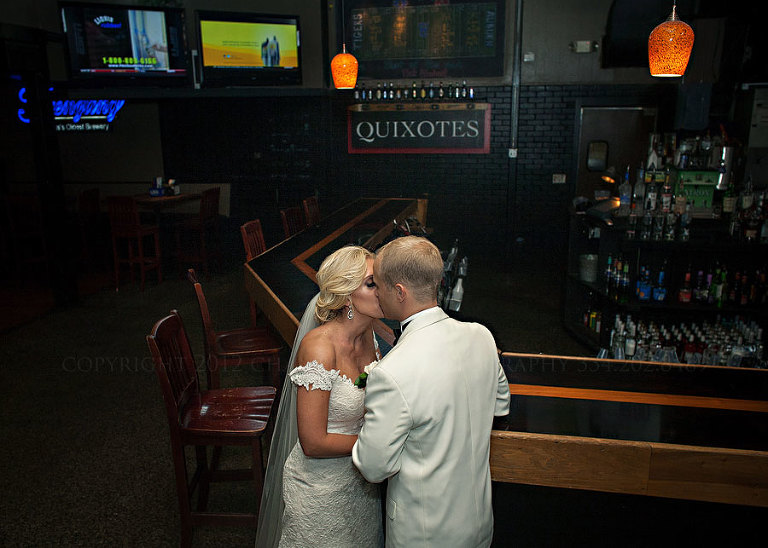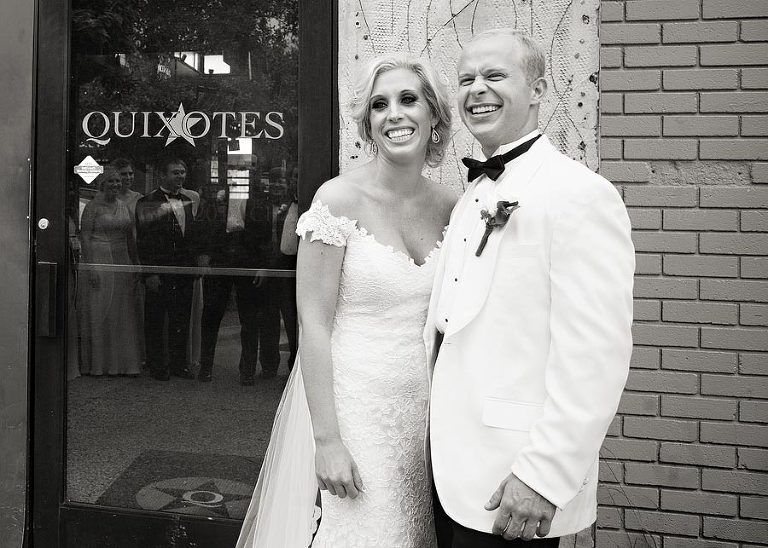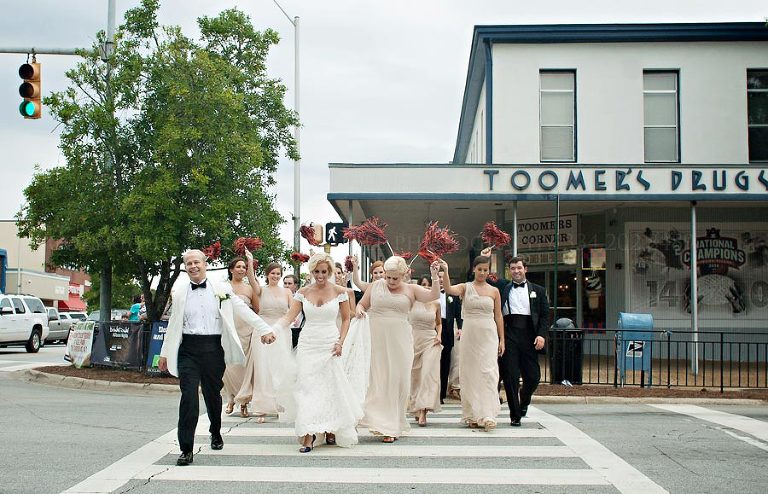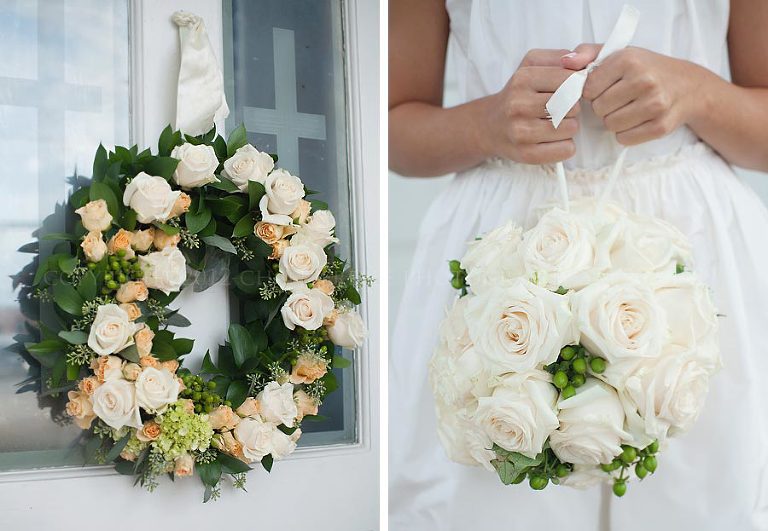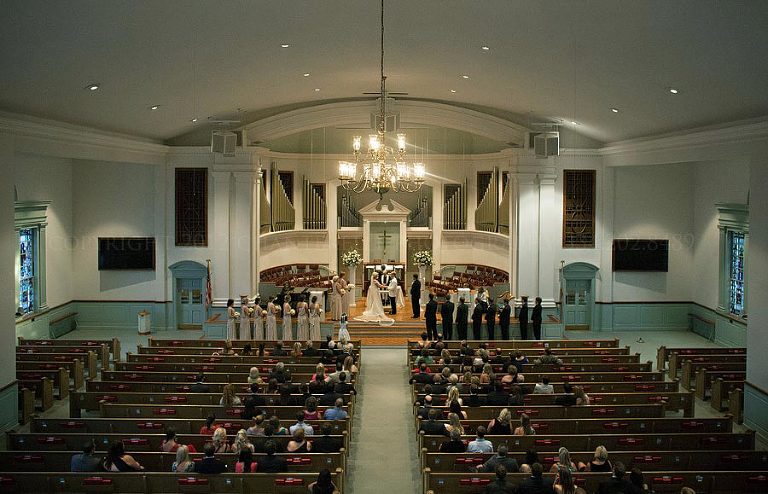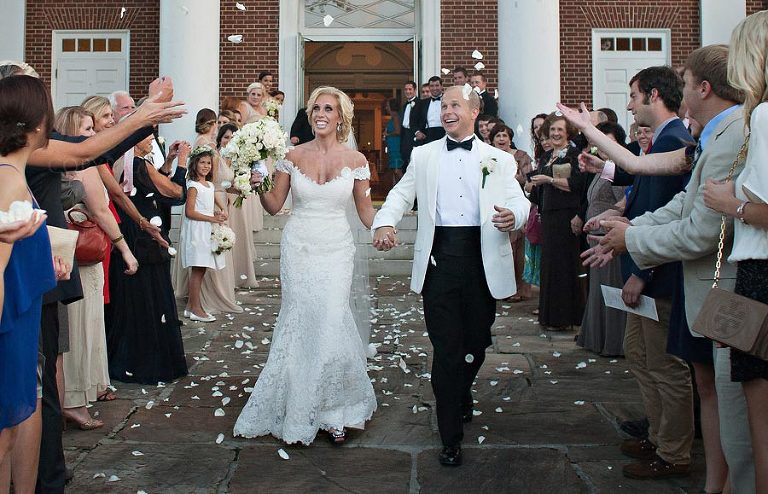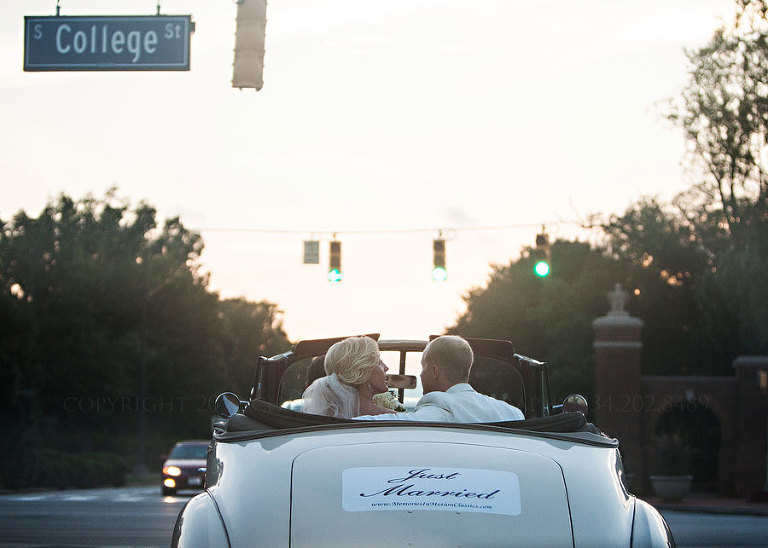 After the ceremony, guests were treated to the sight of a glowing Fountainview Mansion – with cakes by Sonshine Cakes inside, and a fabulous multi-tented reception area outside: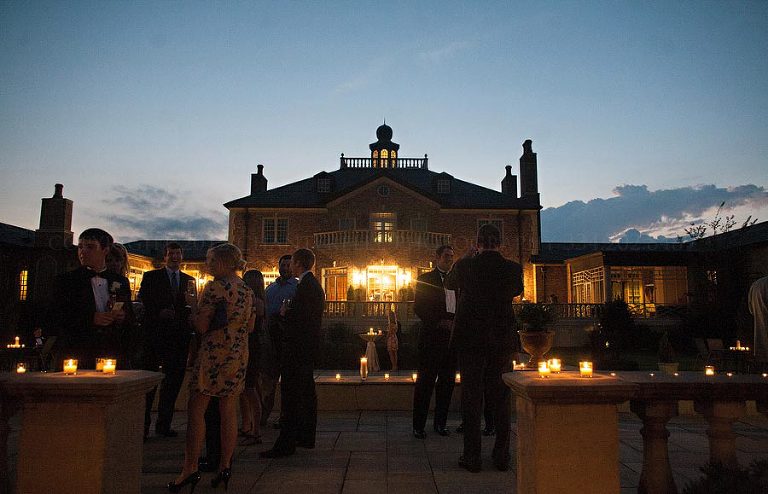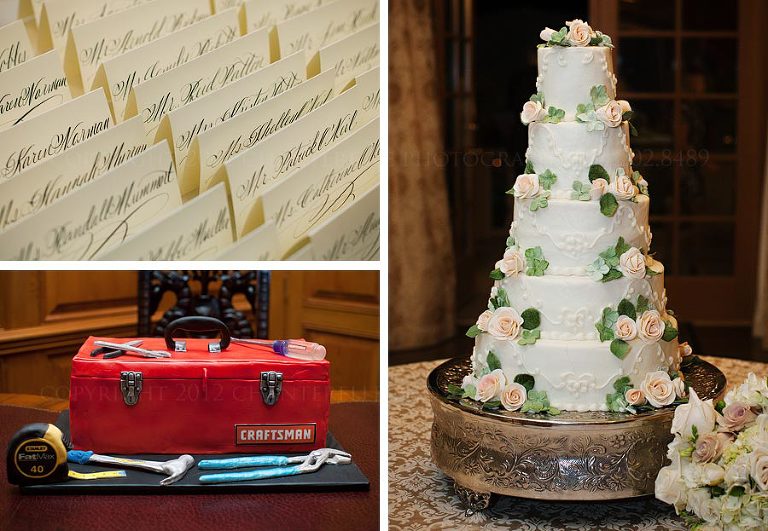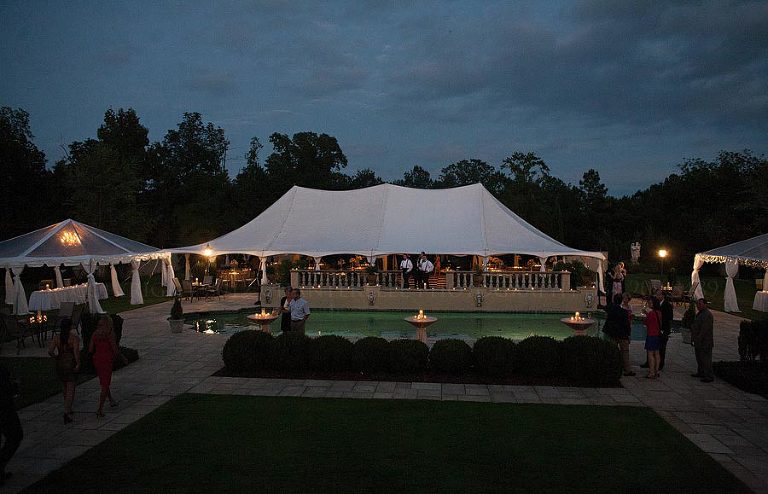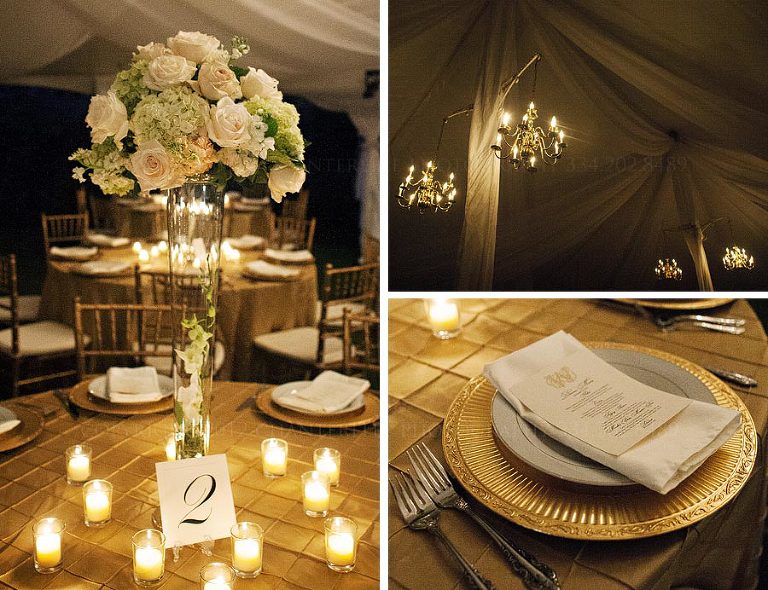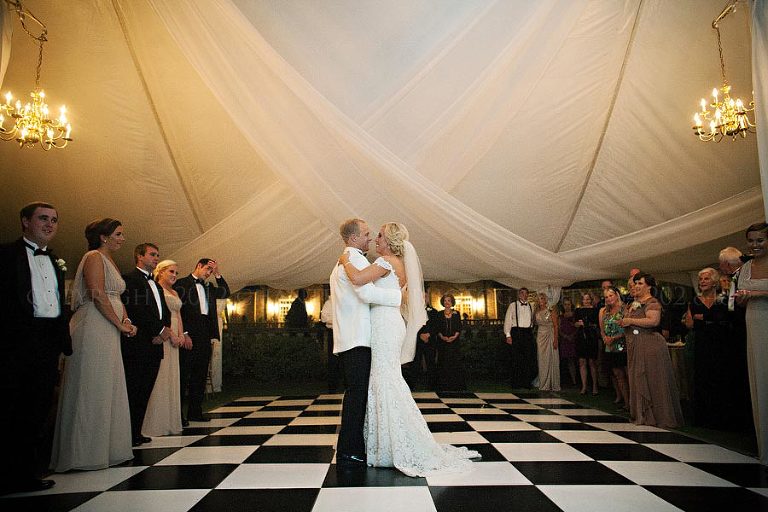 To mix things up, Courtney made a little wardrobe change mid-reception by bustling her dress and adding an extra long sash…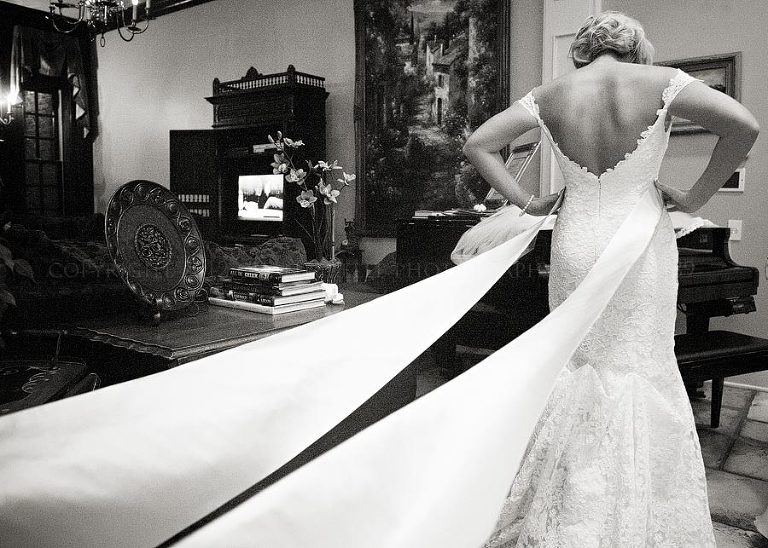 …which her grandmother made good use of. 🙂 (P.S. Yes, her grandma is wearing a glow necklace on her head. Please God, let me be that awesome when I'm her age.)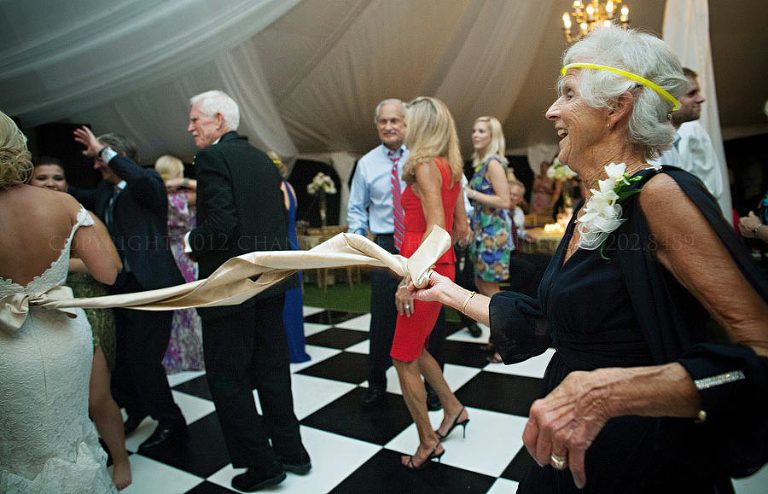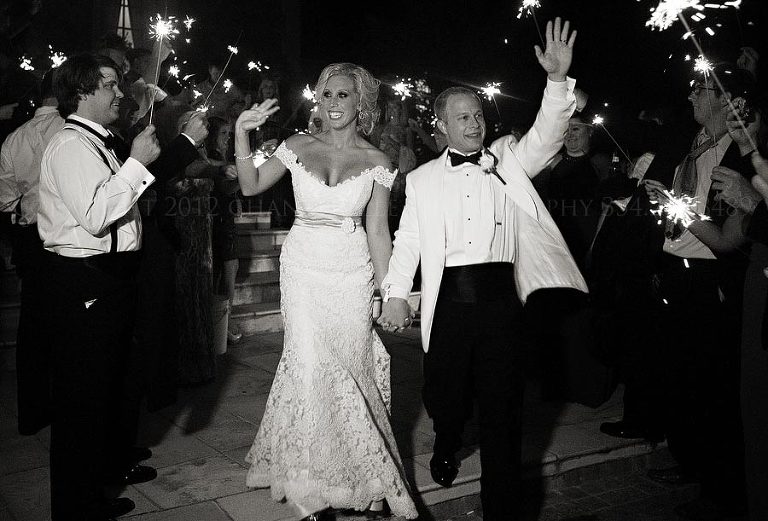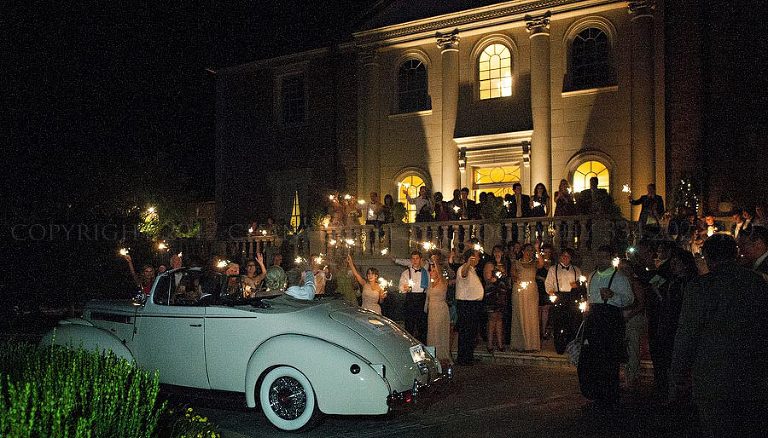 The day was everything Courtney had planned and more – and she enjoyed the process so much that she's now part of the team at Invision Events, one of my favorite vendors! Courtney & Greg: thanks so much for letting me take pictures of all your meticulously planned fabulousness, hopefully we'll get to do it all again soon (get the glow necklaces ready)!