This Alley Station shindig was the perfect blend of tradition, DIY, and rock & roll. It's not often that I find a lovely lace Wtoo gown, a bouquet by Greylillies tied with ribbon from the bride's parents' wedding, a veil borrowed from the bride's sister-in-law, and a guitar-playing teddy bear dressed in a tux, all in the same hotel room!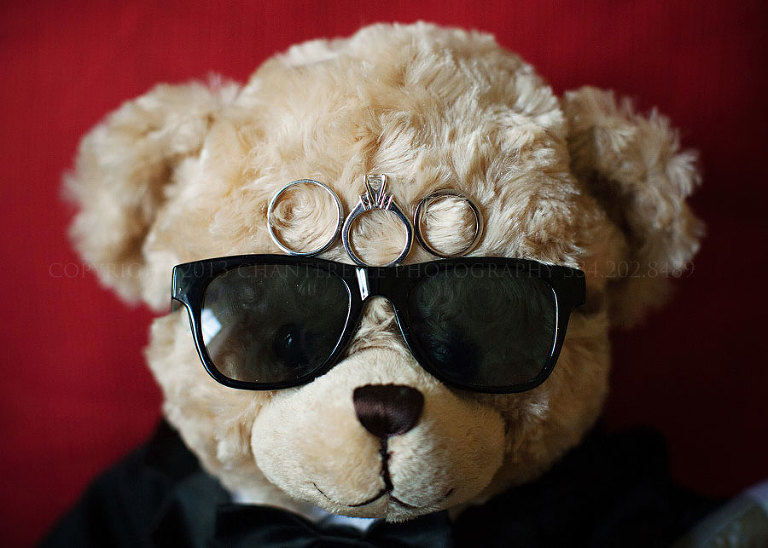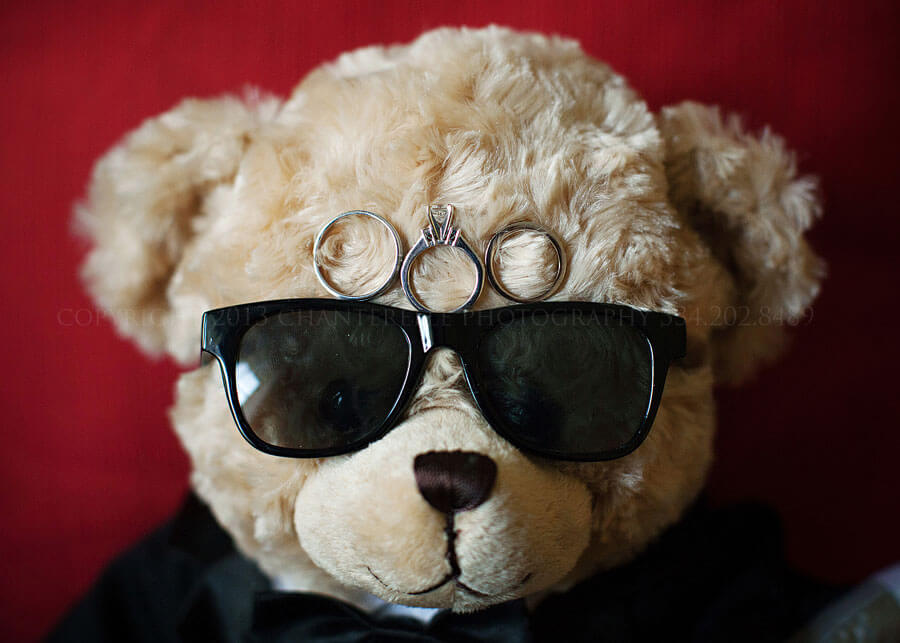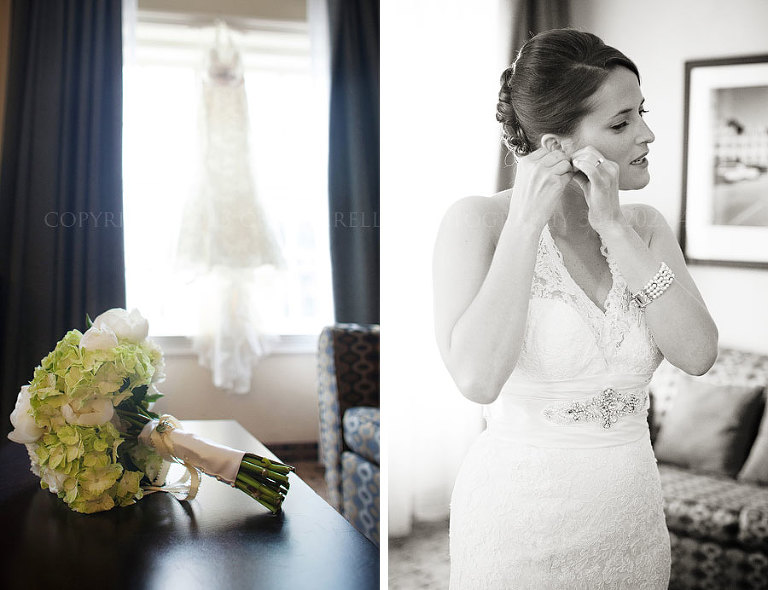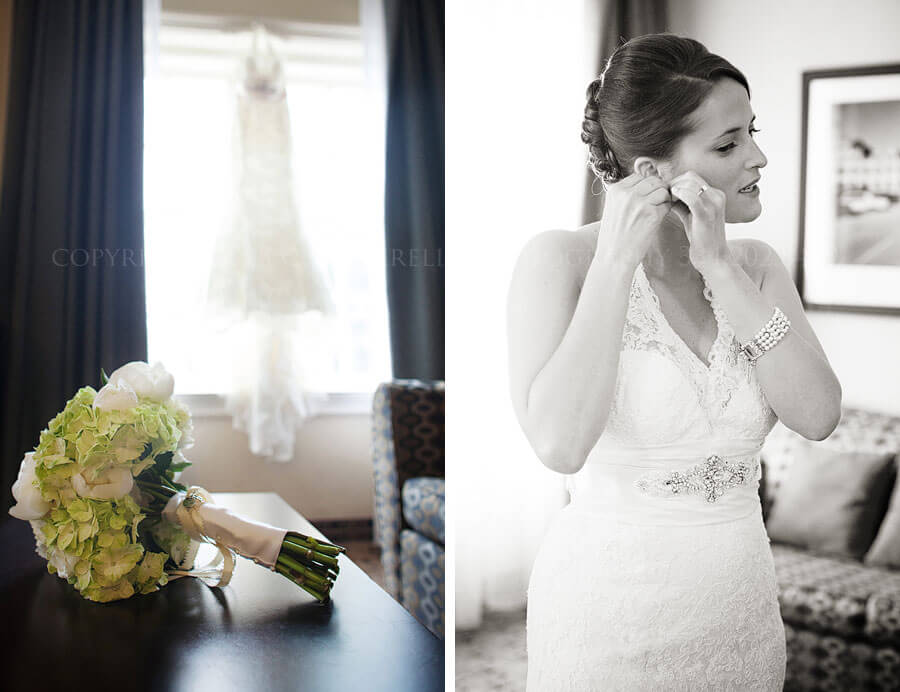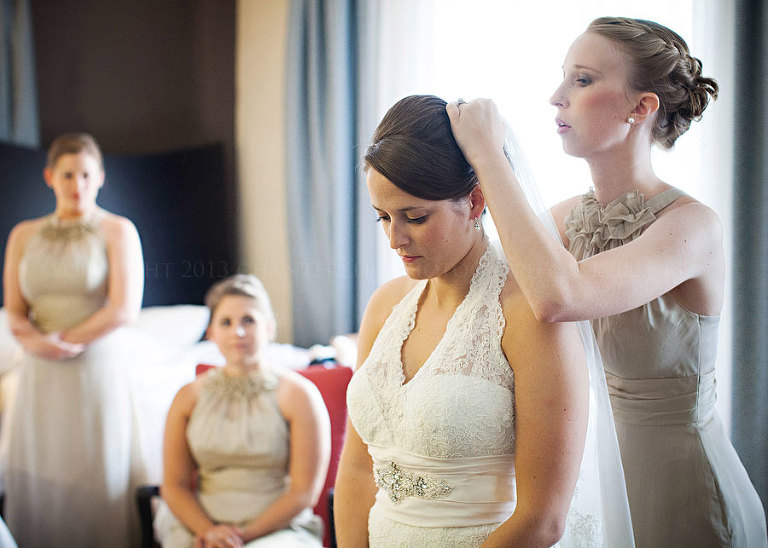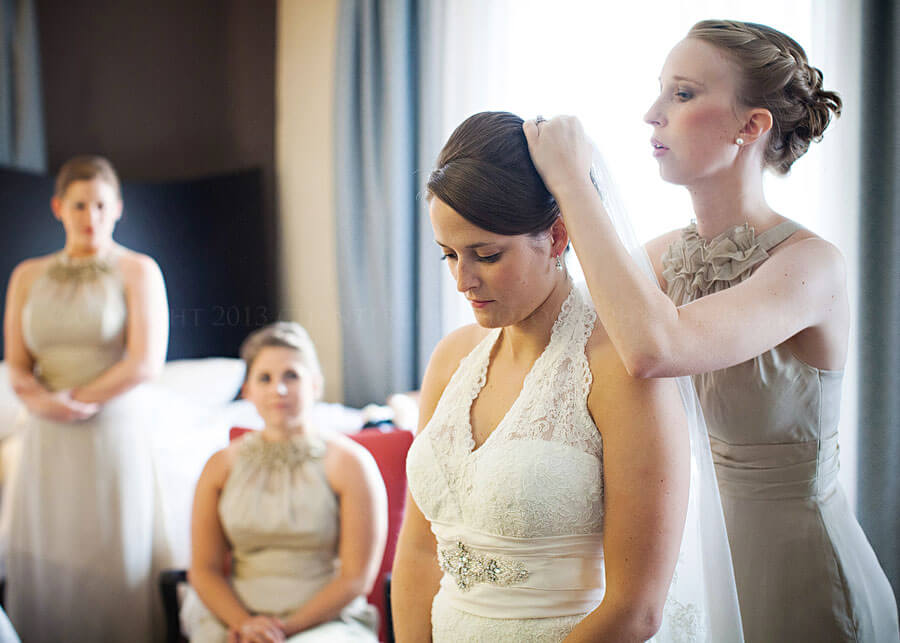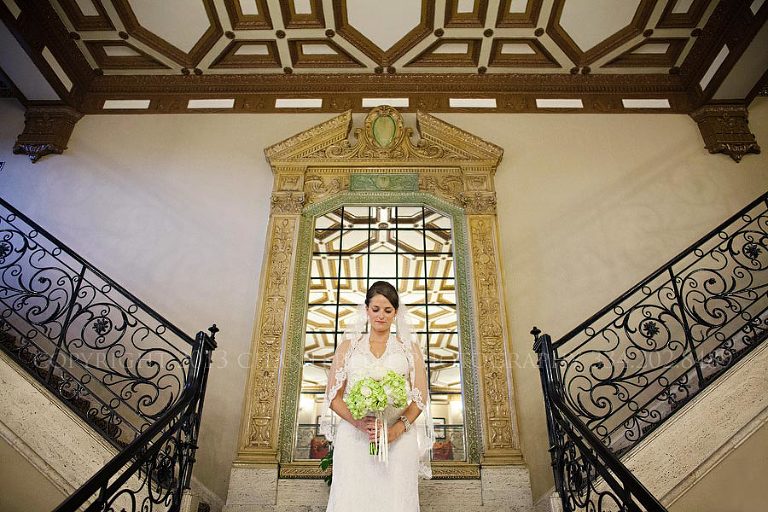 Ryan is the frontman for The Dave Matthews Tribute Band, so it was fitting that he gave framed, limited edition Dave Matthews posters to his groomsmen as gifts: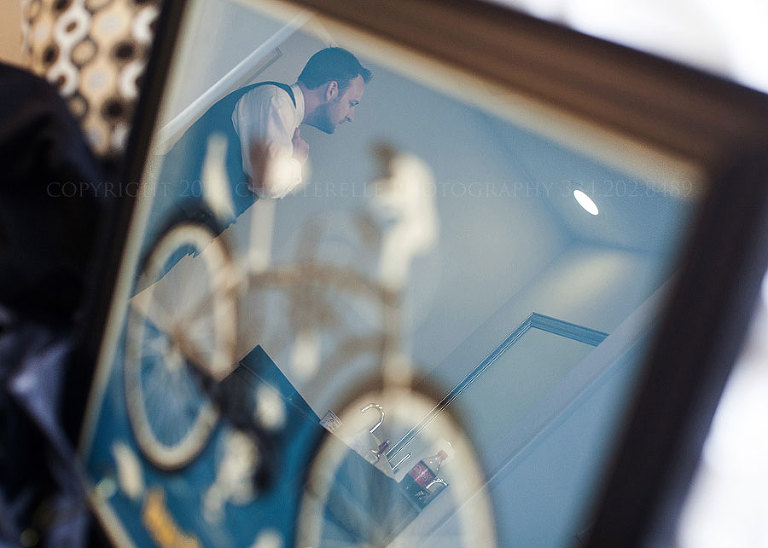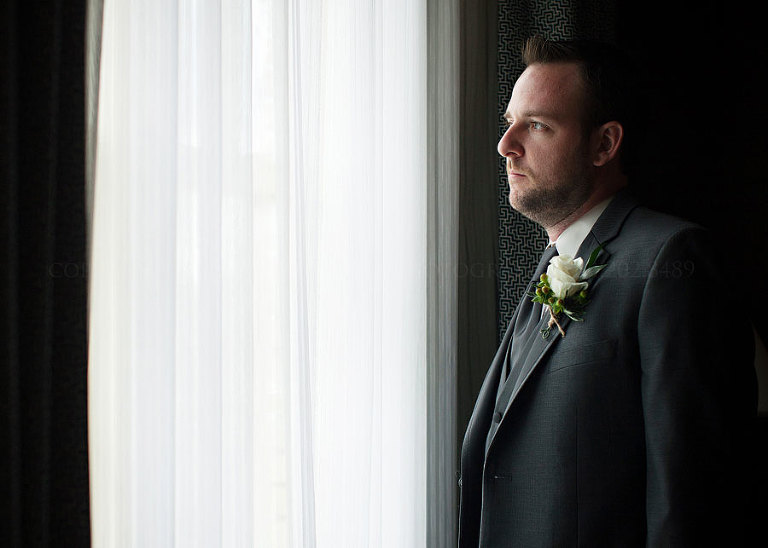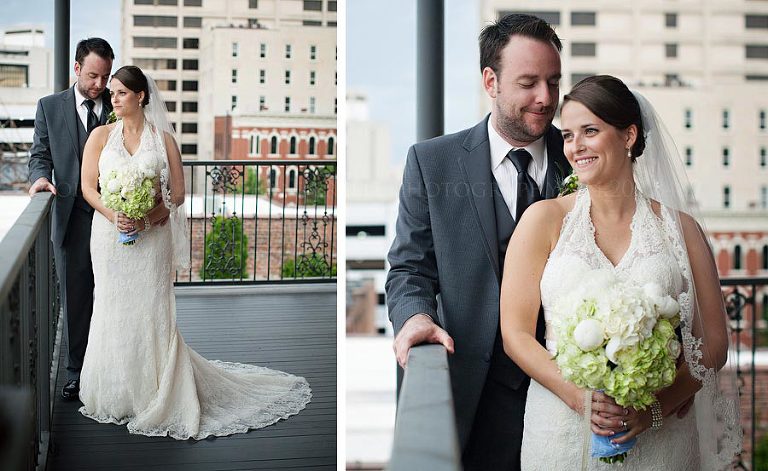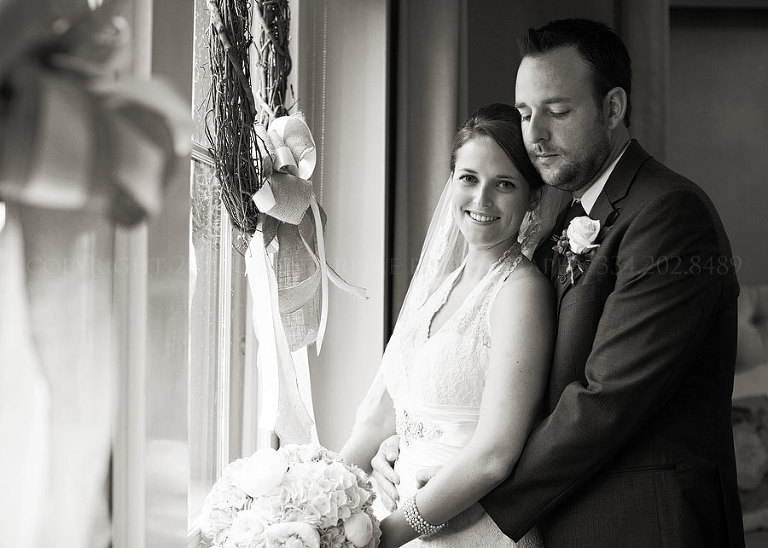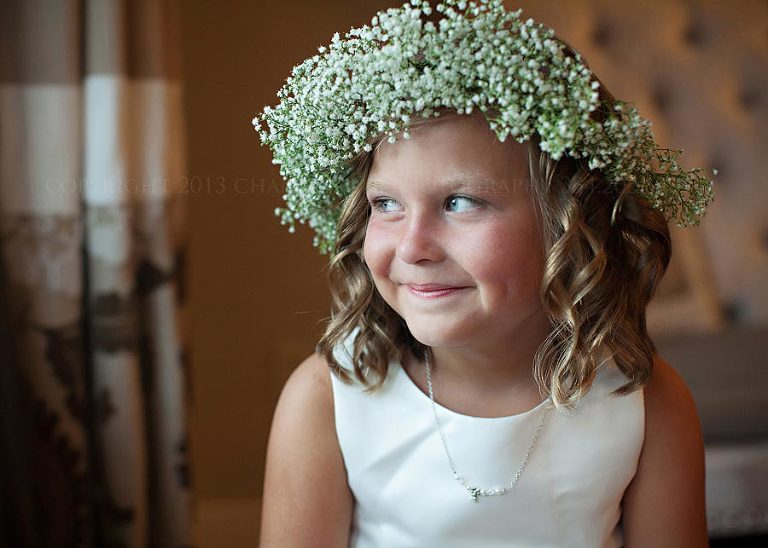 It had started to rain while we were taking pictures, but it cleared up just in time for the start of the rooftop ceremony. And when the groom is in a band, it couldn't be more perfect to kick off the ceremony with a ringbearer with a mohawk.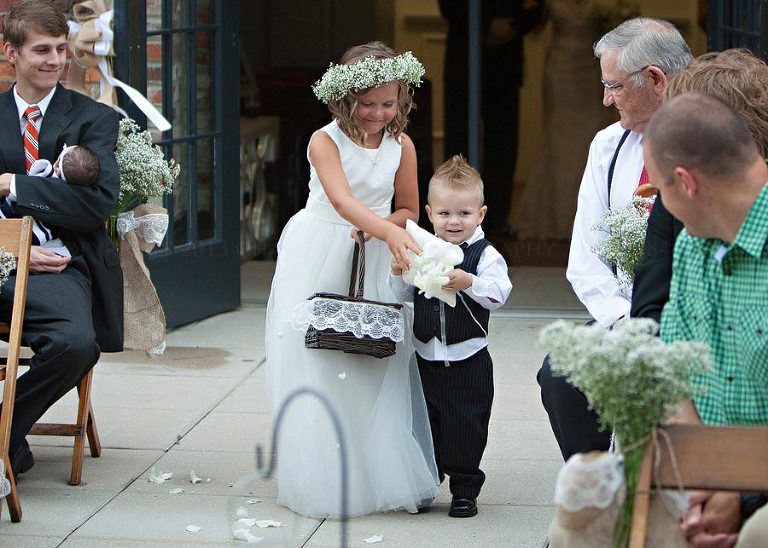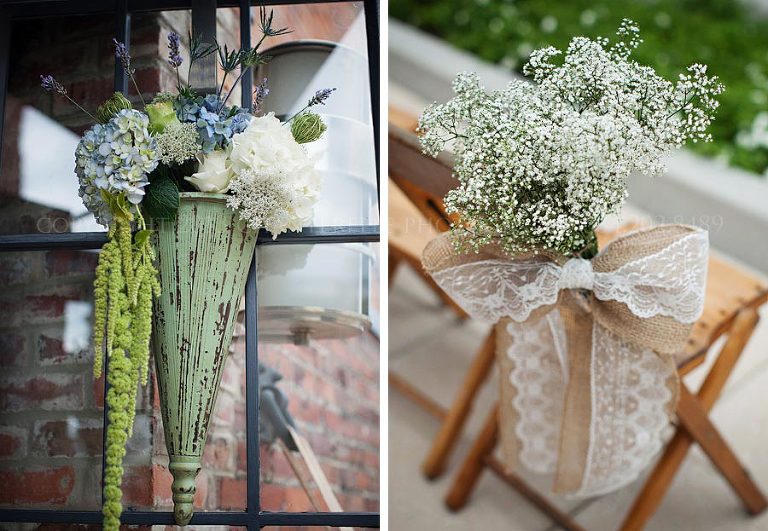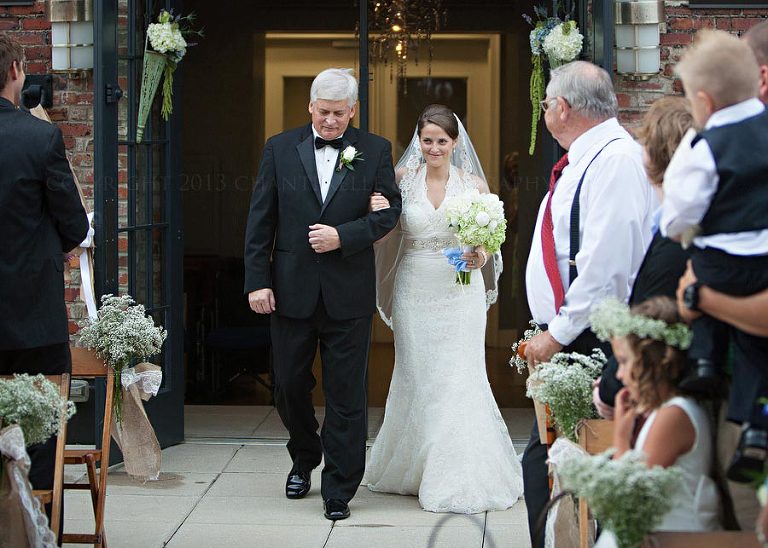 So Ryan, do you take Kelsey to be your wife? 😉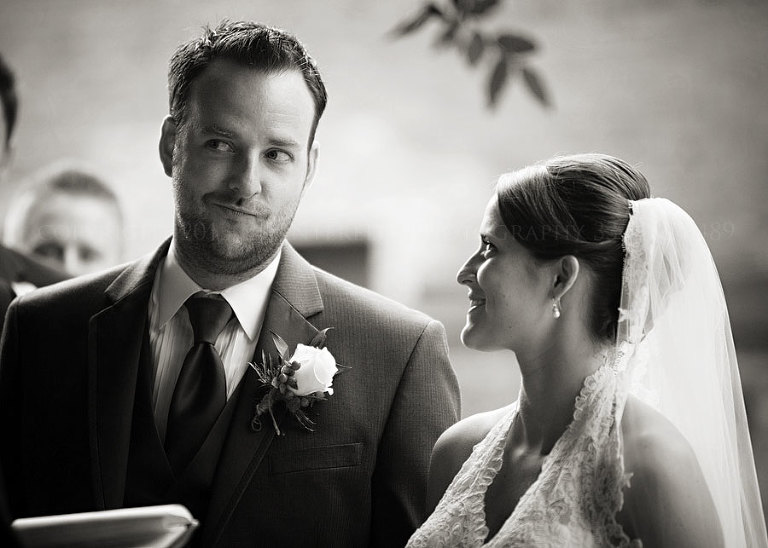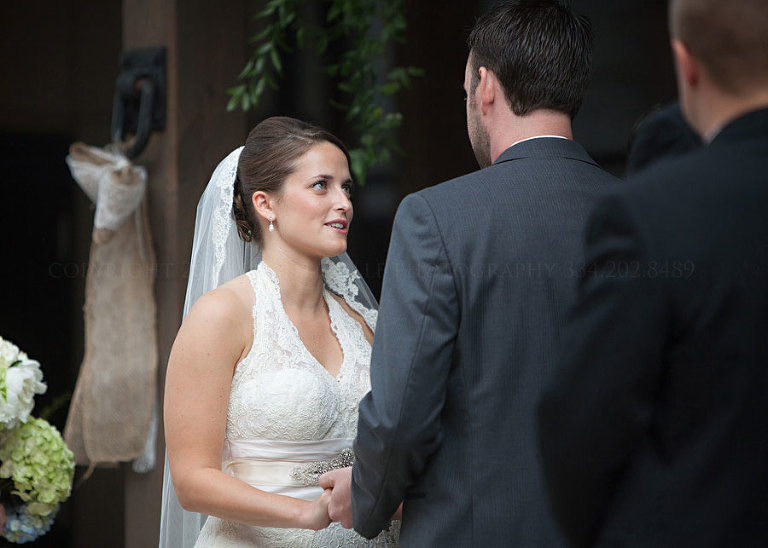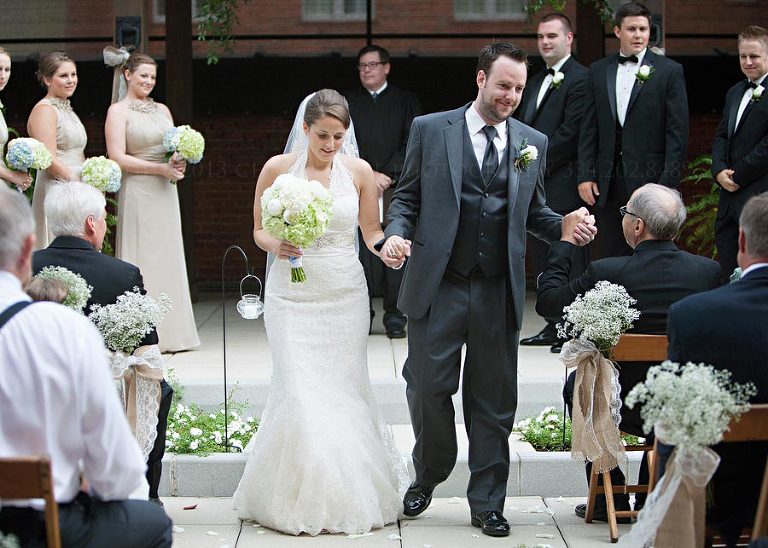 After the ceremony (Ryan did eventually say "I do", of course!), guests entered the ballroom for cocktail hour, followed by a fantastic seated dinner of filet mignon and crabcakes, both by A Catered Affair. The decor featured DIY touches made by the bride's family, including the table numbers, the wood containers for the centerpieces, and the seating cards: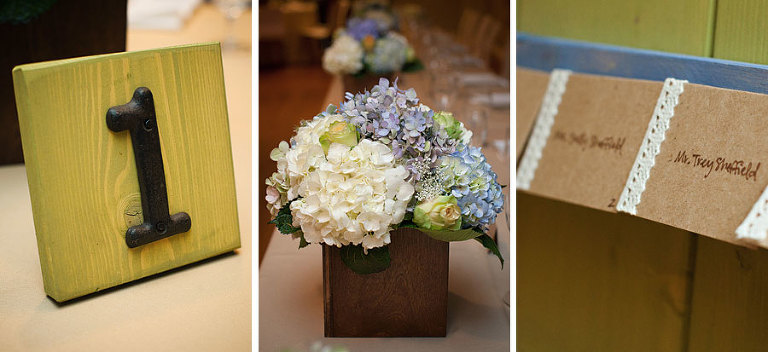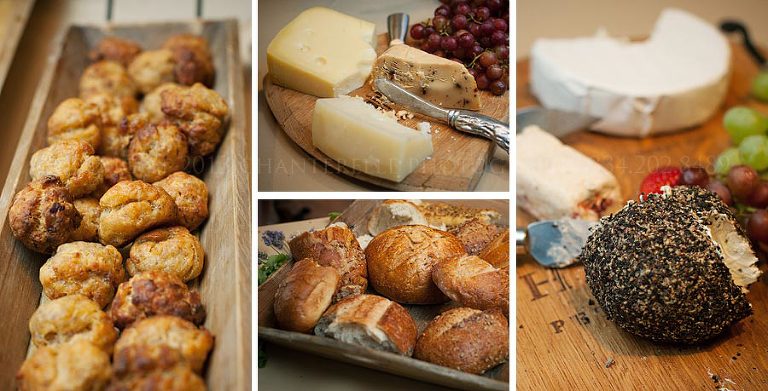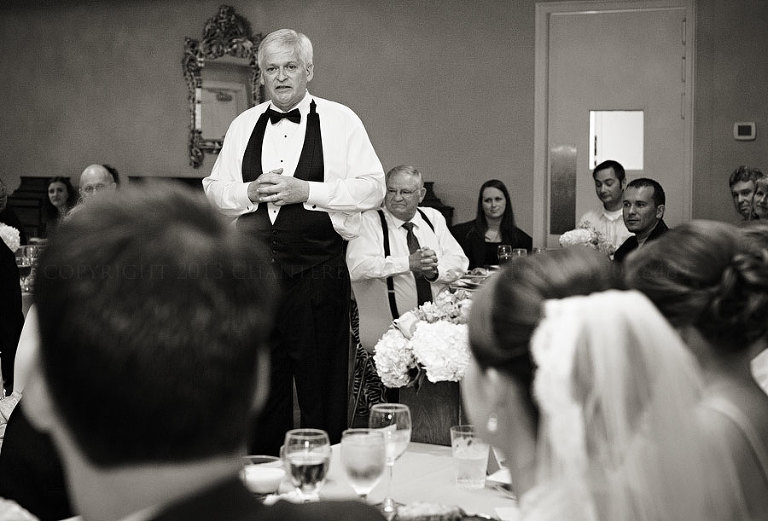 After dinner, the festivities continued up on the rooftop, which had been flipped from ceremony location to dance floor. Instead of a traditional wedding cake, Kelsey & Ryan opted for multiple flavors of Gigi's Cupcakes, topped with a mini cake for them to cut before their first dance.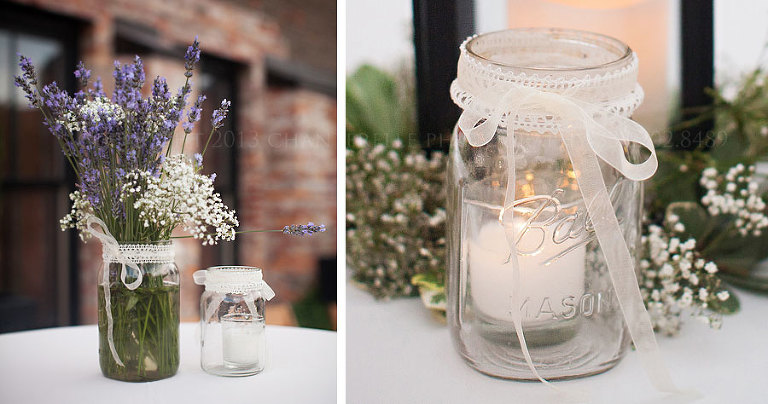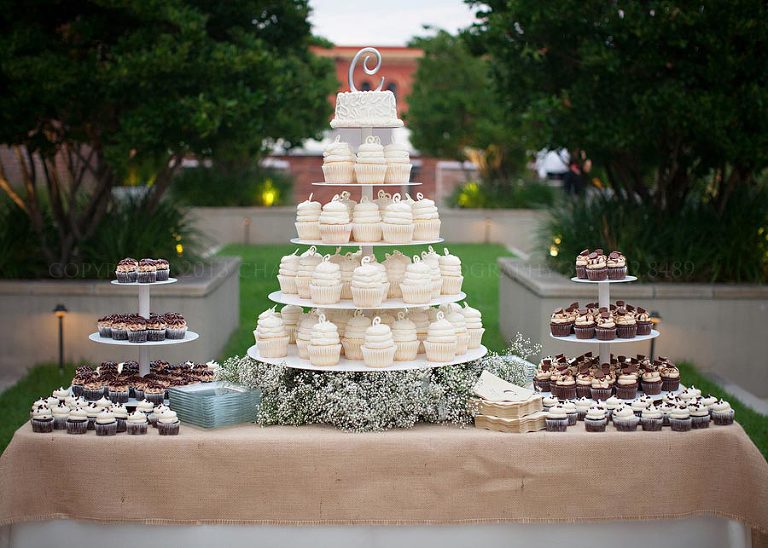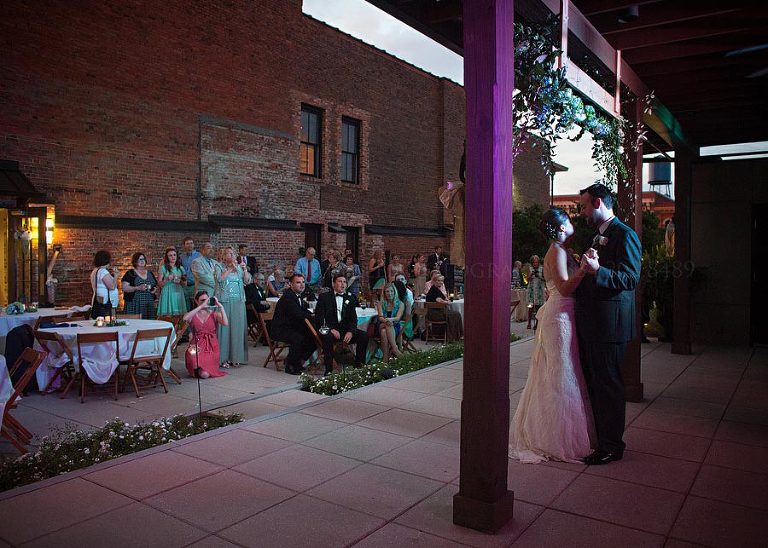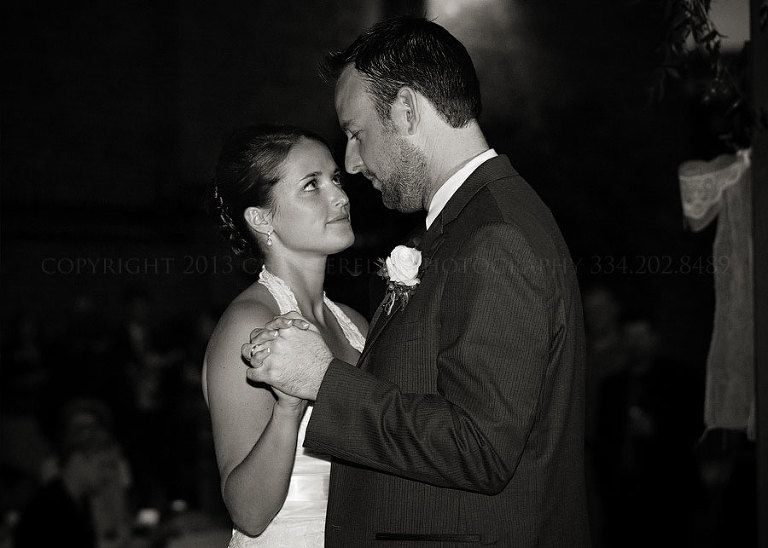 When the groom sings for a living, it wouldn't be right if he didn't sing a song for her at the reception (turns out a wedding ring doesn't get in the way of playing a guitar after all!):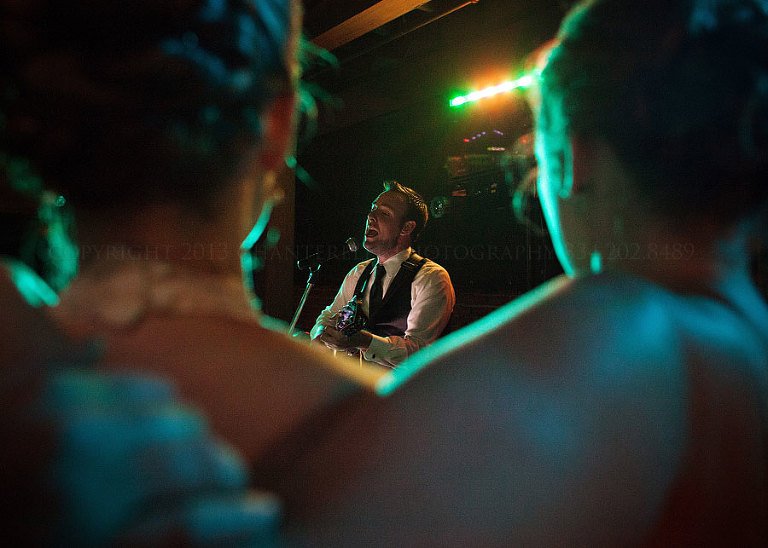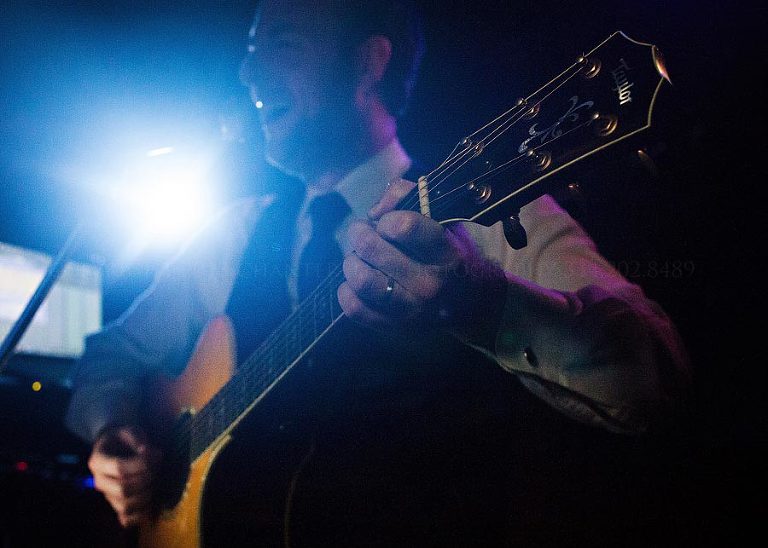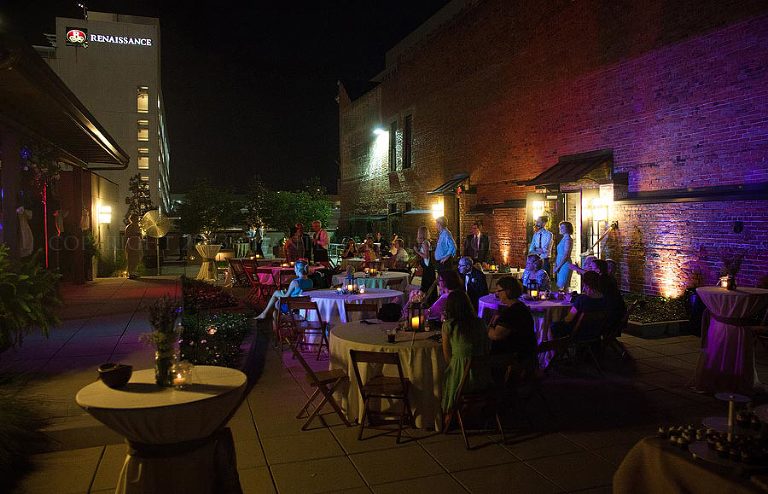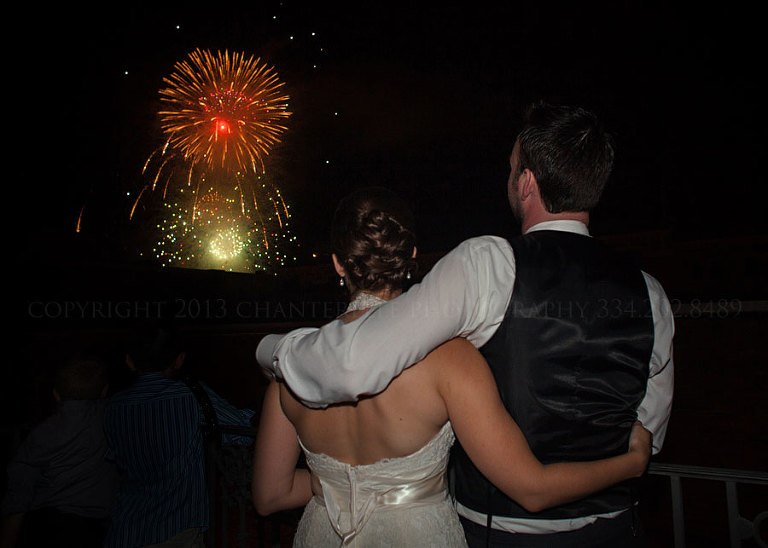 I told this story on Facebook, but just in case we're not friends there, here's what you don't know about this next picture. The bride's grandfather spent the majority of the day in a wheelchair. With the help of a family member and a cane, he walked down the aisle to his seat at the ceremony. Afterward, he stood for family pictures even when the dingbat photographer said he could sit if he wanted to (silly me). During the cocktail hour, I spotted him using his feet to scoot around while in his wheelchair to get from one spot to another. And at the reception, he used those feet again to stand up for a dance with his girl, right next to their table: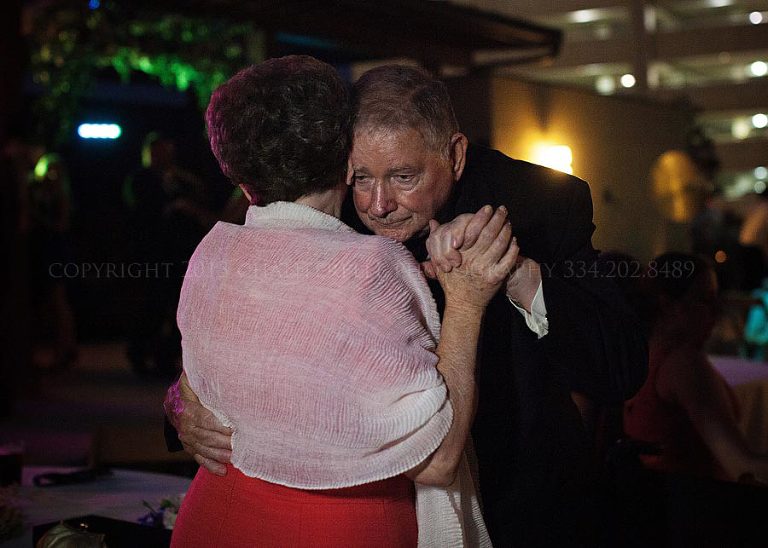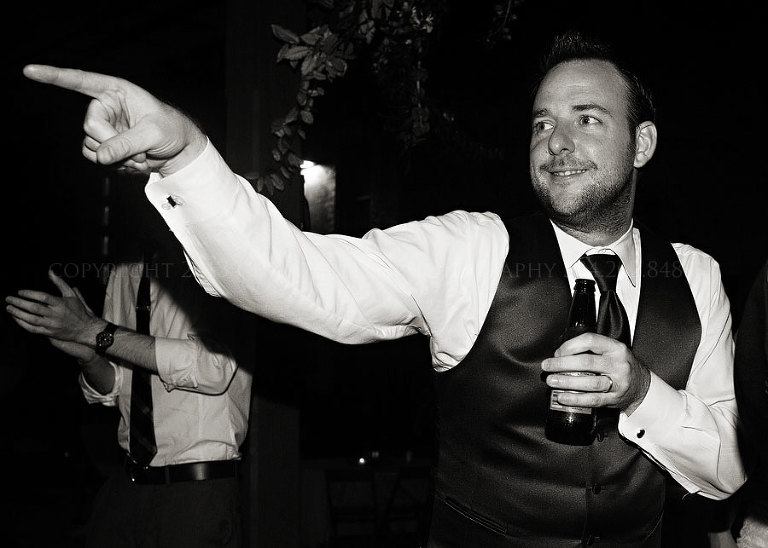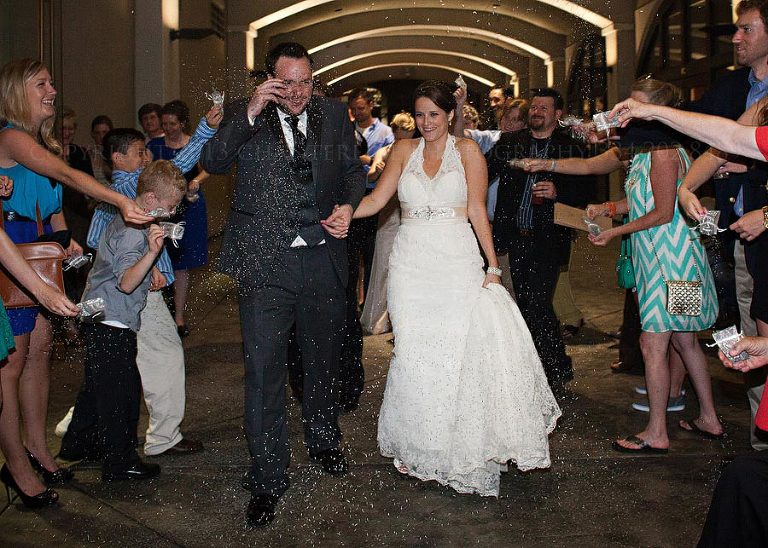 Kelsey & Ryan: Here's hoping it didn't take too long for you to get all that tossed lavender out of your hair. 🙂 Can't wait to see pictures of the littlest gypsy!